Do people tell you that you have a nice, clarion voice? Have you ever had any voice training or done any public speaking? Are you looking for something more on the artistic side of the work-at-home industry? Well, then keep reading.
There is now a section of the work-at-home population making money doing voice overs — especially as audiobook narrators. Below, we've shared with you what audiobook narrators do, what skills you need, and where to find work.
What Does Voice Over/Narration Work Involve?
Usually when someone mentions voice overs it brings to mind cartoons or Disney movies, where celebrities use their own voices or one of their many "acting" voices to speak for the characters.
Being able to perform voice overs is a combination of speaking, oral reading, and acting. All of this is done off-stage and off-camera, in other words "behind the scenes".
Voice over actors or artists are used in radio, television production, filmmaking, theatre, video games, eBook and audio narration and other presentations.
For this post, we will primarily be examining eBook and audio book narration.
How To Become An Audiobook Narrator
If you haven't had any practice or previous training doing voice over work, you might try these tips to break into the industry.
Practice reading out loud, but make it sound as if you are NOT reading.
Make a recording of your voice.
Learn to breathe from your diaphragm instead of your chest.
Try small parts acting in skits while staying in character.
Take acting lessons or voice lessons.
Overcome any regional accents or at least learn to hide them.
What Equipment Will You Need to Do Audiobook Narration?
It will really depend on how "full-time" you want to be and whether or not the equipment or recording studio will be supplied for you.
One idea is to rent out a recording studio to do your own demo tapes, or even do some of the recording. This can get expensive as most recording studios charge by the hour.
However, you might want to start thinking about purchasing or finding a:
Laptop or PC for managing schedules, invoicing, tracking clients, and email.
Smartphone for pulling up industry-related apps.
Voice over mic.
Pair of studio headphones, which do not pick up the sound from your speakers or any background sounds.
Mic stand to hold the microphone and free up your hands to handle the script.
Pop filters, which block the initial popping and breathing when a mouth first encounters the microphone.
Recording software (Audacity or others) is free to hear a playback of your voice.
Where Can You Find Freelance Work Doing Audiobook Narrations?
If you have ever looked for freelance work on any of the bidding sites, you have probably seen voice over artists advertising their skills on Fiverr, Freelancer, Upwork, and Guru.com.
No surprise there, especially given how many eBooks are out there as well as audiobooks.
However, there are three more industry-specific websites for finding audiobook narration work, such as:
1 – Voices.com
This is a site that was co-founded by Stephanie Ciccarelli who has been trained in voice, piano, and musical theatre. Voices.com offers helpful advice for both eBook and audiobook authors as well as the voice over artists themselves.
You can read our Voices.com review, or sign up on the site here.
2 – ACX.com
ACX.com – On this site you will have opportunities to connect with authors seeking voice over artists to audition for their eBooks and audiobooks. ACX also helps both authors and narrators promote themselves on social media and offline as well.
There are additionally opportunities to find and use agents for your talents and earn royalties both as an author and voiceover artist. There is an easy search tool that makes it simple to find posted jobs.
Go here to checkout ACX.com.
3 – Voicebunny.com
This is another site where you can advertise your voice over talent and find jobs in several venues such as advertising, presentations, movie trailers, product videos, video games, eBook and audiobook narrations, and many more opportunities.
The only drawback with this site is they do want experienced voice over artists, so if you are not there yet, you might want to hold off on this site until you are more experienced.
It's also a must that you have high-quality equipment for your audio test with Voicebunny. One of our readers attempted to do the test with just her computer microphone, and her application was rejected.
Go here to check out Voicebunny.com.
How Much Can You Make Doing Voice Overs In General?
This will really depend on how well you are known as well as your portfolio and experience. Also, you will really need to pay attention to the sound quality of your voice overs before submitting them.
On sites like Fiverr.com and freelance bidding sites, you may not make much money starting out, but you will build the experience, practice, and portfolio you need. The going rate for most freelance work (unless you are a celebrity) is $20 to $33 an hour.
How Can One Go Ahead and Launch a Freelance Career Doing Voice Overs and Narrations?
As always, do your own homework and decide if this is something you really want to do.
While it does take a while to build any freelance career, this one involves setting up a recording studio with equipment if you want to eventually do it professionally from your home. That could run into a significant amount of money.
However, if after weighing all the options, you are still excited by the whole idea of recording audiobook/eBook narrations, then go right ahead.
Are You Interested In Training For Voice-Over Work?
Get Paid To Do Voice-Overs is a free mini-course you can take if any of the following applies to you:
You've thought about audiobook narration as a way to earn money.
You are interested in voice over work in general.
You want to work from home, doing something flexible and fun.
If any of the above sounds good to you, there is a free mini-course you can take that explains quite a lot about getting started in this industry.
Good luck to all who pursue this exciting opportunity!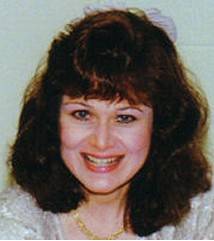 Leisa Good has worked in the corporate world as well as side hustled and operated a virtual assistant business full-time since 2006.. She wrote the eBook on that one! She is also a PFYP certified career coach and the owner of the blog, Powerfully Purposed For Success. She empowers folks 50-ish to find fun, flexible, and financially rewarding work both now and into retirement. However, this time it will be work/life on their terms.