This post was sponsored by Voices.com.
You've probably heard the phrase "voice over artist" before. But when you think of people doing voice over work, you most likely picture them in a studio away from home somewhere, speaking into a microphone in a professional setting. And yes, sometimes that is how it works.
But not all the time.
In fact, thousands of people are doing voice over work 100 percent from their homes. They are working whenever they want, and, in many cases, setting their own rates for lending their voices! And they're finding the work through Voices.com.
About Voices.com
Voices.com is an award-winning business that has been connecting voice talent with companies and brands who need it since 2004.
They currently have 1 million members worldwide, which includes clients posting jobs and people seeking voice-over work, and they employ over 100 people. On average, Voices.com has 5,000 to 6,000 voice over jobs posted on their site each month.
Types of Jobs Posted on Voices.com
If you decide to sign up and become part of the voice talent community at Voices.com, you'll find a variety of different jobs to audition for. Voices.com often has clients needing voice talent for audio books, e-learning videos, TV spots, video games, mobile apps, film projects, and more.
The most popular type of voice-over work on Voices.com is Internet videos. These can include social media videos, product videos, marketing videos, and the ever popular explainer videos. These are short 60-second videos that introduce a new product or service or explain how to accomplish a task. The work category of Internet videos grew by 199% in 2020.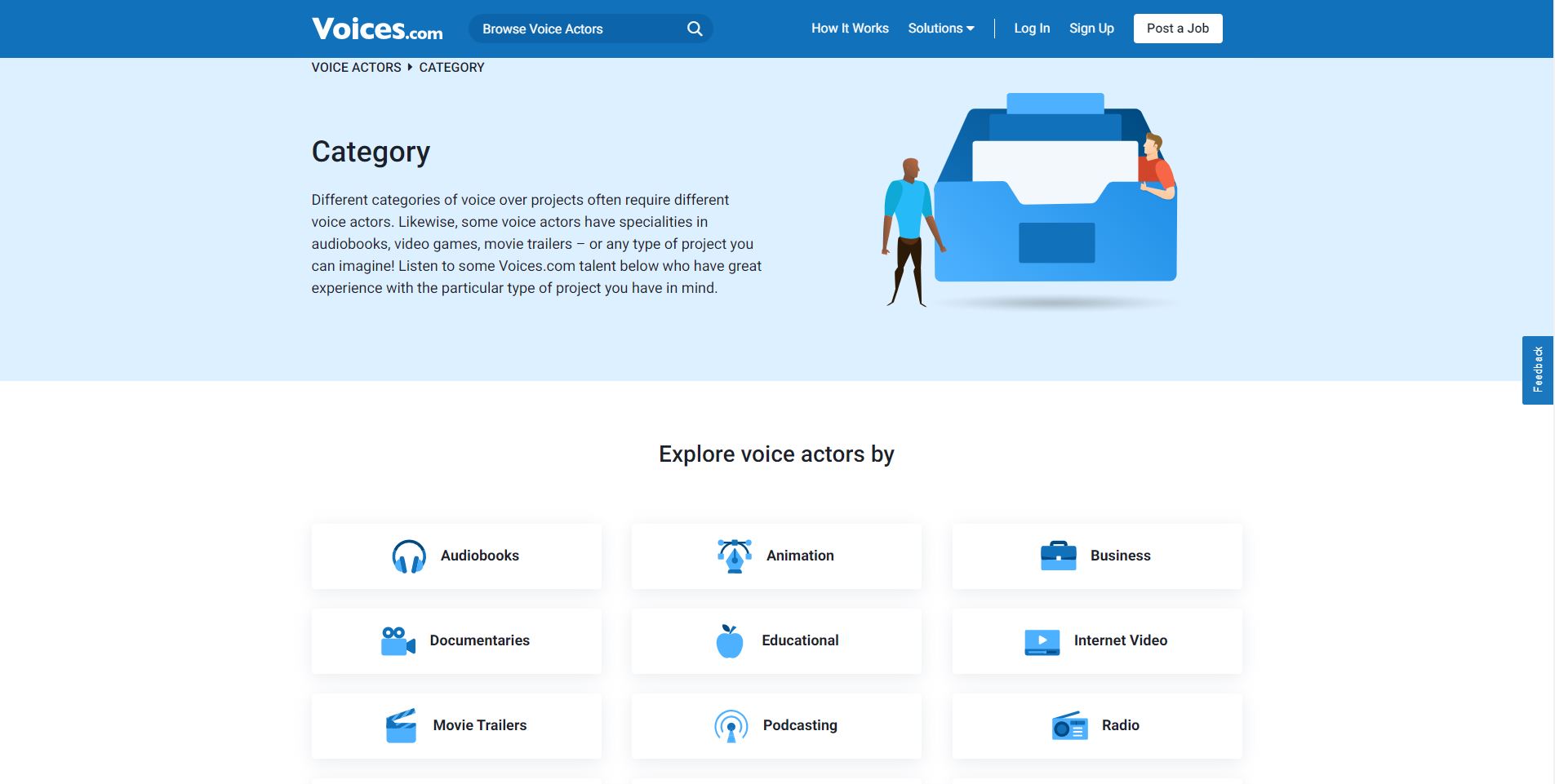 The Process of Signing Up and Finding Work on Voices.com
Anyone can sign up to offer voice talent at Voices.com.
You can create a free account, providing just your name, email, phone number, username, and password. Voices.com regularly needs people who speak different languages with various dialects, so you can register no matter where you live in the world, or what language you speak. There are Voices.com members from 160 different countries.
There is also an option to upgrade your membership to Premium, which costs $499 a year. This isn't necessary in order to get work through Voices.com, but it does give you many more opportunities to choose from along with some additional features.
Premium members get better profile ranking in Voices.com search, the ability to audition for jobs posted publicly rather than just via private invitation, performance-related statistics to track progress, and the ability to participate in monthly performance Coaching Webinars hosted by the industry's top coaches, among other things.
Once you're signed up, you can begin building your profile. You should make sure it is as accurate and complete as it can be since this is what will "sell" you to people looking for voice over talent and match your skill set to the best possible opportunities.
Your profile will include basic information such as your name, age, gender, location, and languages, a head shot, and—most important—demos in the form of MP3 files to showcase your talent to potential clients.
How to Complete a Voice Over Audition
After you've set up your profile, you may begin to get private invitations for voice over work to your inbox or, if you're a Premium member, you can actually go and audition for publicly posted jobs and, through the VoiceMatch™ algorithm developed by Voices.com, you'll get invited to audition for jobs that match your specific skill set.
To submit your audition, you simply send a brief message to the client, quote your rate, and then read a portion of the script and record the audio from your home studio. You can then attach your completed MP3 file and send it back.
Clients are free to leave ratings, reviews, and compliments on your profile after working with you, and the higher your review rating is, the more likely you will be to impress the next interested client.
The star rating from your past feedback will show up on your profile, so you'll want to make sure it stays as high as possible by always providing quality files.
How Much to Charge For Your Voice Over Talent
Voices.com gives you complete freedom regarding what you earn and lets you set your own rates for the work you complete. If you're new to doing voice over work, you might find it tricky to figure out what to charge.
According to Voices.com, the amount should vary depending on the type of project you're doing, the length of your recordings, and other factors.
They have a handy rate sheet here to help you determine what range your rates should fall under. These rates vary from $100 to as much as $2,000 per project, but some larger projects have almost unlimited potential.
Regardless, you have the freedom to charge what you think is fair.
How Voices.com Pays You
With "middleman" sites like Voices.com—where they are essentially the go-between for you and your clients—there is sometimes concern about a client not paying for work you've completed.
Fortunately, when you're hired, Voices' SurePay™ Secure Payment system takes client funds and holds them securely while you work. This guarantees that you will be compensated for completed work. Once your work is received by your client, funds are released directly to you through PayPal or check. Payments are sent out each Friday.
How Voices.com Provides a Trusted and Secure Platform Experience
Voices.com recognizes that trust is an important factor when you're providing personal information and creative work on a platform you're new to, so they have implemented a wide variety of trust, safety, and security protocols to ensure that voice over artists have a secure place in which to work.
In addition to Community Guidelines that create a positive environment, Voices uses a combination of automated tools and manual practices to review each job and ensure that it meets strict Content Guidelines and budget requirements. Ratings and Reviews also allow both clients and talent to rate their experience after working with one another.
Voices takes its members' experience on the platform very seriously and they want voice over artists to thrive. From maintaining the highest standards in privacy and data protection to ensuring you always get paid through Voices' SurePay™ Payment Protection Service, you and your work are looked after on the platform.
How Voices.com Supports Its Members
From creating your account to responding to your first job posting, Voices.com is with you every step of the way. Their comprehensive and in-depth Help Center has resources covering everything from getting started to auditioning for jobs to effectively working with clients. If you're stuck at any point, Voices' responsive support team is available Monday through Friday 8 AM to 8 PM (ET) and can quickly handle any issues that arise.
In addition to the Help Center, Voices.com provides a consistently updated content catalog of blog posts, podcasts, Youtube videos, and webinars, as well as a carefully curated directory of voice over coaches, all coming together with the aim of supporting voice talent in growing their careers and truly thriving in this creative industry.
How to Join the Voices.com Community
Voices.com has made an effort to ensure that their voice over artists can always feel engaged and involved in what's going on both with Voices and in the industry as a whole.
They have major presences on Facebook, LinkedIn, Twitter, and Instagram and are always interested in hearing from voice over artists in their community.
How To Get Started with Voices
You can go here to set up your account at Voices.com and begin filling out your profile. Good luck to you!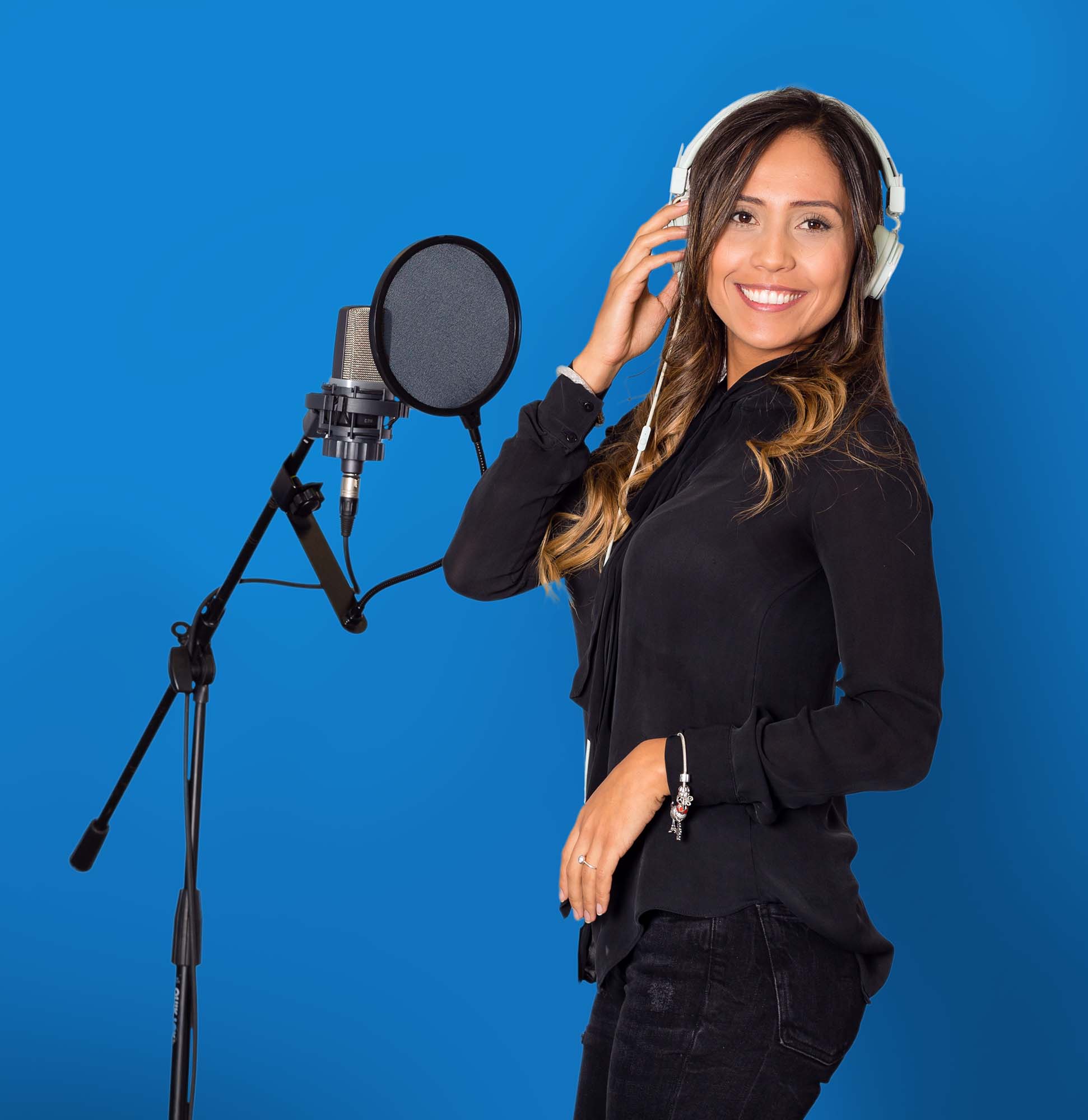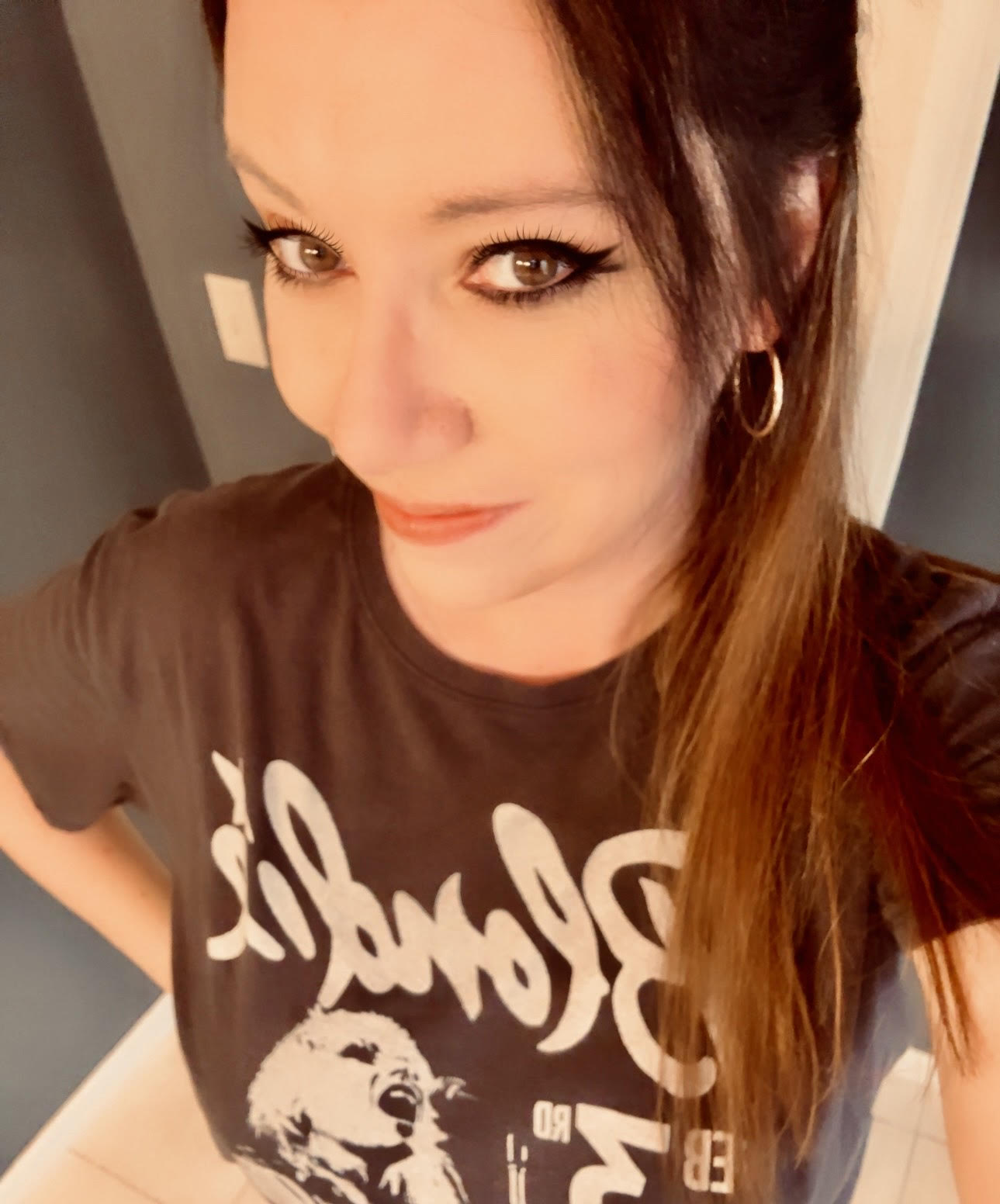 Anna Thurman is a work at home blogger and mom of two. She has been researching and reviewing remote jobs for over 13 years. Her findings are published weekly here at Real Ways to Earn.