Do you enjoy using Pinterest? Have you been thinking about ways to make money on Pinterest? If so, I may have some ideas you could consider in this blog post!
Pinterest has been around for quite a number of years now, and it's a huge platform for bloggers, corporations, and individuals to find and share ideas, promote products and services, and drive traffic to websites.
If you've been simply browsing Pinterest and wishing there was a way to get paid to spend that time on there, the things I've listed below may pique your interest.
Before I get into my list, I want to say that most of this will require skill, patience, and effort to pay off. Unfortunately there is no magic way to just mindlessly pin things and turn that into money. I wish!!
Good luck if you try anything listed below.
5 Ways to Make Money On Pinterest
1 – Pin Links to Your Products On Pinterest
If you've spent time on Pinterest, you've probably seen LOTS of product pins — clothes, gadgets, furniture, art, digital products — you name it. And you may have even clicked through these pins and purchased what you saw.
Is there anything you sell? Anything at all? If there is, you're missing out on sales by not sharing it on Pinterest.
There are obviously a lot of strategies for promoting your products on Pinterest successfully, but I felt the guide posted by WooCommerce was quite thorough in explaining some of the steps.
But to sum up for you, here are a few things to try:
Make sure the pictures of your product are very good so they drive clicks/interest.
Be an active Pinner. Don't just pin your stuff and leave. Spend time creating lots of boards and pinning the pins of others. It's good if you pin things that are related to your product so Pinterest will see you as an "authority" on the type of product you're selling.
Consider paying for Pinterest advertising. It's not that expensive and can drive a lot more views/clicks than you'd get just raw pinning your stuff. You can decide over time if the investment is worth the cost. Some find it is, some find it isn't.
Consider using video pins. These are newer but people tend to notice them more than just images. Also, I've heard Pinterest is giving these types of pins a little more of a boost in their algorithm at the moment, probably because it's a newer feature and they're trying to encourage people to use it.
2 – Pin Links to Other People's Products On Pinterest
You may be thinking, why would I want to pin links to the product of others if I want to make money for myself?
If you're not familiar with it, this is affiliate marketing! And with affiliate marketing, you can earn commission from the sales of other people's products and services.
Affiliate marketing is great if you'd like to get in on earning some income, but you don't have anything of your own to sell or promote.
Lucky for you Pinterest does allow affiliate links. So if you sign up to be an affiliate for basically anything, you can create a pin based around promoting the product or service you're an affiliate for and include your own, personalized affiliate link for the pin.
If anyone clicks through the pin you created and shared (with your affiliate link attached) and then buy or sign up for whatever you've promoted, you will earn a commission percentage.
The percentage of commission you earn will vary depending on what you're promoting and the affiliate terms put in place by the person/company who owns the product.
You may want to ask, "What if I don't know how to create images for pins?" My advice is to use Canva (my favorite and what I use), PicMonkey, or a similar graphic creation website for people who don't really understand anything more complex like Photoshop.
These online graphic design tools are so easy to use, and most of them have free plans or free trials so you don't pay anything initially.
Using them is basically just a matter of picking out a Pinterest template you like, filling it in with the text you need to promote your product, and then saving it to your computer.
Another option is to pay people to create pins for you on Fiverr. This is cheap and you can often get quality work.
Once you have your Pinterest graphic, you would then upload the it to Pinterest and include your affiliate link where Pinterest asks for a link.
You may also be wondering what products you could promote and if you need a website to be an affiliate. While it's true many affiliate marketers are bloggers and webmasters who do run their own websites, you can be an affiliate without one!
ClickBank is one company that does not require you have a website to sign up and begin promoting their products. Amazon is another.
That said, check the terms and conditions on each offer/product you're promoting to be sure Pinterest promotion is OK.
3 – Become a Pinterest Virtual Assistant
There are busy marketers, bloggers, business owners, and others who desperately need a presence on Pinterest, but have absolutely no time to create pins, promote them, and be on a schedule with regular pinning.
This is where you could come in, working as a Pinterest VA (virtual assistant).
If you are already working from home as a virtual assistant, it would be pretty easy to add in Pinterest services to what you currently offer your clients.
If you are not working from home as a virtual assistant, you can become one — either working solely as a Pinterest VA or offering multiple services depending on what online administrative tasks you know how to do.
Here are few great things about being a Pinterest VA:
You can work anywhere you want
You can set your own rates
You can set your own hours
You will essentially own your own business
It's not a difficult job to learn if you don't already know how Pinterest works
Of course, there are probably some other things that you are wondering like where to find clients, what exactly do most Pinterest VA's charge, how to design pins, what exactly would you do for clients, and so on.
If you are pretty intrigued by doing Pinterest management as a side gig or even as your full-time job, I'd recommend reading Kristen Larsen's story and information here.
Kristen has done Pinterest management successfully as a full-time, at-home career, and she goes into a lot more detail on how it all works and what you need to know than I can in this blog post.
4 – Create & Sell Pins To Others
If you've been reading this blog post, then you know by now people need Pinterest images for all kinds of reasons! If you're good at graphic design (or even if you're not), you can earn income creating and selling Pinterest pins to other people.
Bloggers and people who own businesses don't always have time to create their own images, or they simply don't know how and can't take time to learn. So they outsource it.
If you like the idea of the graphic design end of Pinterest management but would not want to be a Pinterest VA and handle everything, then you can still make money!
Use the graphic design tool of your choice (or something like Canva if you are more inexperienced), and post your Pinterest graphic creation services on Fiverr or a site like Fiverr.
You can build up a portfolio of your pins over time and if they look good, you'll get plenty of repeat business and new clients.
5 – Use Pinterest To Get Traffic To Your Website
There are so many ways to make money with a website or blog! Display advertising, affiliate marketing, sponsored placements, or even using your website as a way to sell your own products and services.
And you can use Pinterest to get people there!
While Pinterest is no longer as effective as it was when it was brand new for driving traffic to a website, it is still effective and I can credit it for bringing me in quite a few new visitors every single day.
My Pinterest strategy for driving traffic is this:
I create a new pinnable image for every blog post I write.
I pin the image to one of my boards (preferably one in line with the topic of the post).
After I pin, I pick from the "related pins" Pinterest suggests and pin 3-4 of those because Pinterest likes to see you pinning the content of others, not just your own.
The next day, I go back and pin the pin again, to another one of my boards related to the topic, or at least closely related.
Then, pin 3-4 "related pins" of others.
I do this for 5-6 days until I feel like I have gotten the image pretty well distributed across most of my boards.
In a few months if I happen to be revisiting the blog post for any reason, I may decide to pin it again.
This is not a perfect strategy and other bloggers probably have their own ways, but it's the easiest method for me, works well enough, and I don't pay for any Pinterest scheduling tool or VA — although there is nothing wrong with those things if you have it in your budget and really don't want to pin manually.
No website? I have info on how to start a blog you may want to look at. I also recommend Bluehost to get a domain and hosting plan on a budget.
In Conclusion
So this wraps up the ways to earn money on Pinterest, working entirely from your home! I hope I've given you some good ideas and that some of you will try it out.
Personally, I love Pinterest as a tool for my business and just as someone who likes to browse it, so I'd be thrilled to know any of you found success in using it to make money for yourself.
Good luck!
BONUS – Get My Work at Home E-Book Bundle For Just $5 Right Now (8 E-Books Total)
If you are wanting even MORE links to jobs across a ton of categories (virtual assisting, data entry, transcription, and more), you may want to download my work at home e-book bundle.

It includes the following e-books ($1 each if you buy them individually):
You will get an email with a link to download the PDF files after your purchase.
Thank you!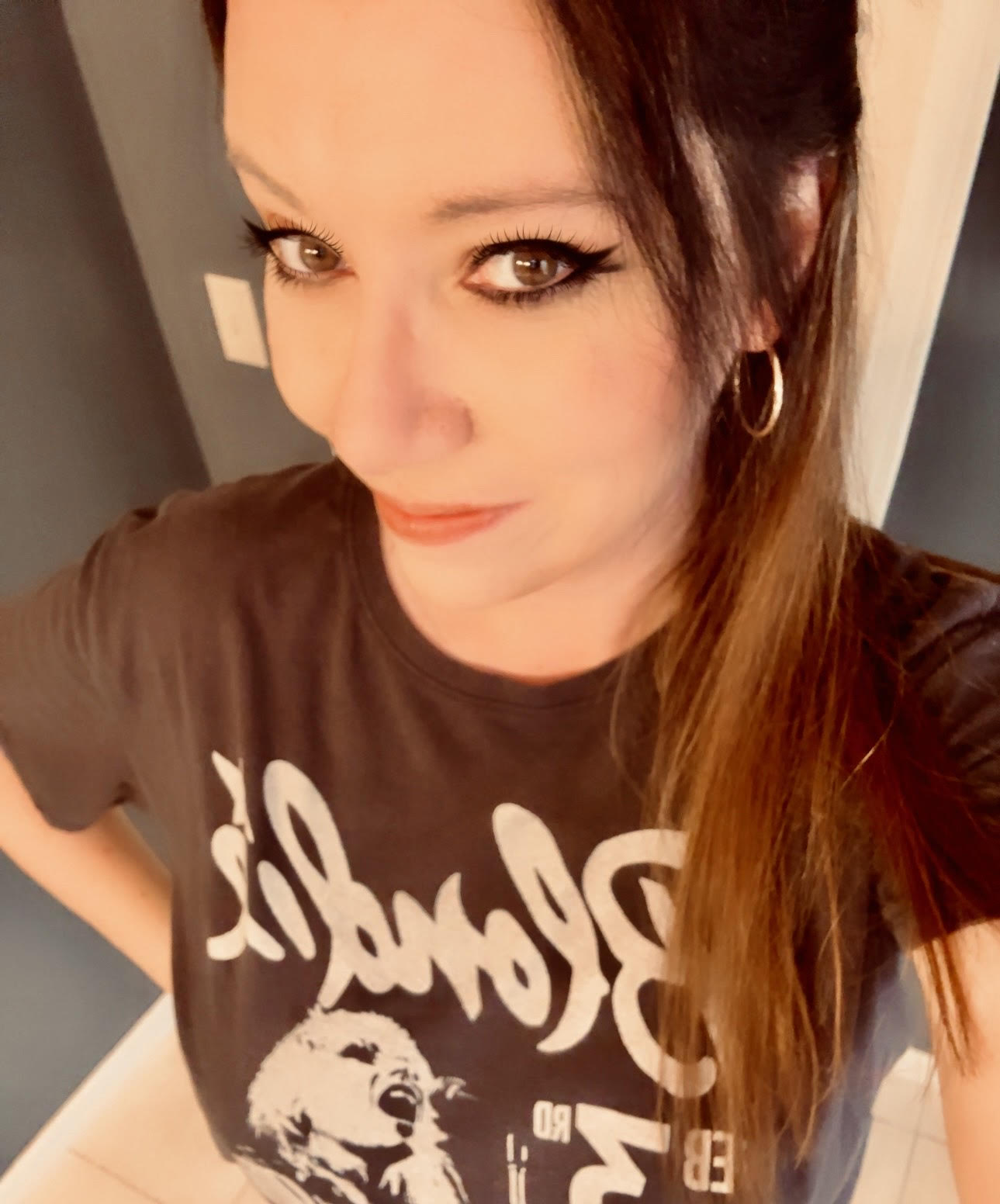 Anna Thurman is a work at home blogger and mom of two. She has been researching and reviewing remote jobs for over 13 years. Her findings are published weekly here at Real Ways to Earn.