Do you enjoy freelance writing, but have run out of places to find clients? Would you like the idea of working for the same clients again and again? Are you able to commit to writing 1,500 words a week on your own schedule? Then Tempesta Media might be for you.
Please note that at this time, Tempesta Media is only accepted US-based writers.
What Exactly Is Tempesta Media?
Tempesta Media defines itself as "the leading provider of outsourced content marketing for enterprises and agencies." Founded in 2011 and headquartered in Chicago, Tempesta Media hires freelance writers to create content (mostly blog posts) from a variety of industries for their clients.
Once content is created, Tempesta Media will not only review the content, but also employ content marketing via social media and SEO (Search Engine Optimization) and engage with experts in the industry known as web influencers.
They also hire other freelancers such as customer service agents, marketers, and sales professionals, but for this article, we will just discuss freelance writers. You can always view the other positions that are available on their career page.
They work to ensure that the client's blog postings and articles will be seen by the right target market. Because if you know anyone who writes, they will tell you that you can write one of the most well-written and informative articles, but if they are not getting seen by the right audience—then the articles are of no value to the blog.
Some of the industries that writers produce content for at Tempesta Media are:
Digital Marketing
Education
Finance
Healthcare
Human Resources
Manufacturing
Technology
Largely, what you will be doing at Tempesta Media would be considered ghostwriting and you will use their trademarked system known as Voice Profile™. This enables clients to log into the website and create their own unique style guide based on their industry, corporate culture, unique voice, individual nuances, and personality.
Your job as a writer would be to quickly grasp all of this and then go on to create appropriate content for the client.
Once you begin getting clients in your expertise or industry, you will basically stick with these clients throughout your freelance career at Tempesta Media. Many writers get invited to join the client's writing team and create a steady income for themselves.
Different writing teams have different expectations, and there are those writing teams that allow writers to have their own byline. However, most of the clients there will expect you to be one of their ghostwriters.
What Are the Individual Requirements to Write Blog Posts at Tempesta Media?
Besides being a good writer who can quickly adapt to the client's Voice Profile™, you must be:
Able to set your own schedule and commit to it.
Able to write at least 1,500 words a week of content.
Dependable when it comes to tight deadlines.
Deadlines and turnarounds are usually one business day if the content is under 500 words. For content from 500 to 1,000 words, expect a turnaround of two business days with an additional day for each additional 500 words added.
What Are the Educational or Professional Requirements to Write For Tempesta Media?
You must be:
Able to get through the interview process (sometimes up to four interviews).
US based or legally able to work in the United States.
Deadline conscientious and able to deliver original content.
Knowledgeable about at least one industry.
A quick learner.
 What Are the Computer Requirements to Work At Tempesta Media ?
Requirements at Tempesta are pretty much the same as they are across the industry. Computer requirements are fairly relaxed, but you'll need anti-virus and anti-malware installed along with high-speed internet to be able to download and upload documents as safely as possible.
If you're unsure that your set up meets the requirements, you may ask at the interview.
Since you are writing for an industry, it would probably be a good idea to keep any updated online or offline trade journals or magazines close at hand to address any current trends or issues in your industry.
It is always a wise idea to also have a dictionary or thesaurus app to accommodate any of the ones already available in your software or operating system.
What is the Pay and Schedule Like at Tempesta Media?
Payment is once a month via PayPal or direct deposit on the 25th of the month, and is a month behind.
In addition, you must have earned at least $10.00 during that pay period to receive compensation. Your pay rate will be determined by your experience and expertise as well as the industry in which you are writing.
As for the schedule, you may set your own, but it is preferred that you have regular set days in which you are committed. Should your schedule change, then you would need to contact the staff.
What Do Others Say About Writing for Tempesta Media?
Glassdoor gave Tempesta Media a 3.3 out of 5-star rating. You are encouraged to read it here if you'd like more info. Many comments were made about how professionalism of the staff and how quickly they rectify any mistakes. Some freelancers there were okay with the pay, and some were not as they believed the blog posts required more research than expected.
Reddit also had a brief discussion on Tempesta Media. The discussions were among those who were either currently writing for Tempesta Media or who had known someone who had written for them. Most of the writers did enjoy the work and the staff, but some saw it as simply a stepping stone to gain experience so they could go on to another site with better pay.
While I wasn't able to narrow down or locate an example of an actual dollar figure, the pay is probably considered average as some were okay with it and some were not. As previously stated, the pay will be determined upon your expertise, industry knowledge, experience, and overall skill.
How Do Interested Individuals Apply
Complete the application by clicking on the writer application page. Please be sure to scroll down the page and read Tempesta Media's expectations for its writers. If you agree with their established expectations, then click the NEXT button at the bottom of the page and continue through the process.
You will then be given the next steps to move forward if accepted. Once accepted you will be able to log in and create your own account on the website.
Good luck to all who apply.
BONUS – Get My Work at Home E-Book Bundle For Just $5 Right Now (8 E-Books Total)
If you are wanting even MORE links to jobs across a ton of categories (virtual assisting, data entry, transcription, and more), you may want to download my work at home e-book bundle.

It includes the following e-books ($1 each if you buy them individually):
You will get an email with a link to download the PDF files after your purchase.
Thank you!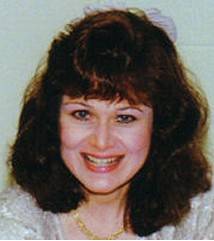 Leisa Good has worked in the corporate world as well as side hustled and operated a virtual assistant business full-time since 2006.. She wrote the eBook on that one! She is also a PFYP certified career coach and the owner of the blog, Powerfully Purposed For Success. She empowers folks 50-ish to find fun, flexible, and financially rewarding work both now and into retirement. However, this time it will be work/life on their terms.