Today, we're talking about different ways to get paid to write dating profiles. This may be ideal for you if you're a good writer and want to try your hand at something a little outside-the-box!
Online dating is one of the fastest growing industries around. For millions of people, sites like E-harmony, and apps like Tinder are now a fundamental part of the dating game, and most folks these days probably know at least a few happy couples who originally met online.
One of the trickiest elements of this new world of dating is the requirement to set up a good profile. Even those with excellent social skills might find it difficult to talk freely about themselves. Showcasing your personality to its best advantage takes a lot of self-awareness, and that's one area where many of us are sorely lacking.
Also, the seemingly simple act of writing isn't actually all that easy. Some people just aren't naturally skilled at converting their thoughts to written words in a way that feels organic and smooth to the reader.
Consequently, an increasing number of online dating participants now rely on ghostwriters to pen their profile text for them. In fact, this practice has become so popular in recent years that there are freelance writers who make a full-time living doing it!
An Interesting Change of Pace for Content Writers
Writing online content can be rewarding, but it often requires you to spend most of your days focused on some very dry topics. Mortgages, investment portfolios, and life insurance are certainly important subjects, but after you've written about 100 articles on something like that, you might start to feel a little burnt out.
I know of one freelance writer who, despite his lack of pertinent knowledge, was tasked with creating a large number of 500-word articles about power tools, and another who spent months writing about the intricacies of lawn maintenance.
Compared to scintillating topics like these, spending your days writing dating profiles starts to seem fairly interesting. Each profile represents a brand new creative challenge for the writer. You'll have to get to know the person, learn about his or her life, and find the best way to express the individual's distinct personality.
Also, I imagine this kind of work could probably be quite rewarding. The profiles you create might help some lonely individual find a real and lasting love connection, which could lead to marriage and eventually a family! If you do your job well, you'll potentially be impacting people's lives in a very positive way.
The Right Skills For The Job
A lot of online writing jobs necessitate a narrative voice that's quite dry and unexciting. In some cases, style and creativity might even be discouraged in favor of detail and precision.
Writing dating profiles is a whole different ballgame. Your writing needs to be humorous, unique, and emotional. Ideally, the profile should plant a seed in the reader's mind that will help ignite a deep personal connection between two people.
In a way, this is a form of storytelling. You are trying to take the details of someone's ordinary life, and make the info jump off the page in a way that conveys a sense of personality and emotional resonance.
So, with all that in mind, before you jump into this line of work, it would probably be wise to take a look around the web at examples of good profiles, and also check out some advice from dating experts on the best practices.
There really is an art to this sort of thing, and if you aren't already naturally gifted at social communication, you might need to do a little research to get the hang of it.
How To Get Started
This is a fairly new field for content writers, but there are already several different paths you can take if you want to try your hand at it.
Below we've listed five of the best ways to break into the business and start earning. This is by no means an exhaustive list, and the demand for this type of writing is growing fast, so new pathways will probably continue to spring up as time goes on.
1 – E-Cyrano
This was one of the first companies that formed to capitalize on this niche, and they're still going strong, having been featured on well known media platforms like the New York Times and CNN.
E-Cyrano pays their writers $78 to $120 per profile, which is pretty good, but most writers only get one or two jobs per week, so this would generally be a side-income gig rather than a full-time earner.
To get hired you'll have to interview one of your friends, create a profile based on the information, and send it in for review.
Apparently only 1 out of 15 writers makes the cut, but the company has a long list of useful guidelines on their hiring page to give you a sense of what to aim for.
Go here to sign up with E-Cyrano, or read our E-Cyrano review.
2 – VIDA
This company offers a pretty wide range of dating-related services, including profile writing, and seem to rely almost entirely on remote workers.
In addition to their writing jobs, some of the other interesting positions on offer include matchmaking, remote photography (not sure how that works), and remote fashion coaching.
From what I can gather, there is no standard pay-rate for any of their remote jobs. They have a pretty long, involved hiring process, which requires you to make an introduction video and get through a phone interview. At the conclusion, assuming they're sufficiently impressed with what you bring to the table, they'll make you an offer.
Go here to sign up with VIDA.
3 – Fiverr
The Fivver freelance marketplace makes it possible to sell just about any kind of service you can imagine, so it should come as no surprise that a thriving market for dating profile writers has sprung up on the site over the last few years.
Fivver profile writers generally start by sending the client a bunch of interview questions, and then use the information gleaned to create the text.
The more successful writers are charging at least $25 per profile, and some charge significantly more. Many also offer extra services like photo-critiques for an additional fee.
If you work quickly enough, it looks like you could earn a decent amount with Fivver. But in the beginning you might have to take less money while you build up your reviews to attract customers.
Go here to sign up with Fiverr. Or, read our Fiverr review.
4 – Upwork
This is another Freelance site, somewhat similar to Fivver, but the whole vibe here is much more high-end. Most people who browse Upwork are business owners looking for Freelancers to work on big projects, so it's unsurprising that dating profile writing hasn't really taken off here in the same way it has on Fivver.
Most of the freelancers who offer profile construction on this site are doing it as a very small side-thing in addition to their larger content writing businesses.
From appearances, this probably wouldn't be a great place to advertise for this niche, but if you're already a Freelancer with an Upwork account, you might want to mention dating profile writing as an additional service you offer just to see what happens. It might be a good way to dip a toe in the water.
Go here to sign up with Upwork, or read our Upwork review.
5 – Start Your Own Service
This is a little more daunting, and I wouldn't really suggest it for a beginner, but if you end up enjoying this line of work, it might be something to aspire to.
Profile writing is a fairly new earning opportunity with a lot of potential downstream growth. There aren't really a ton of businesses out there crowding the marketplace yet, so it might be a good niche for an entrepreneur to explore.
If you went this route, you would obviously need to make a top-notch website, and then market it effectively. There are certain additional services you could include with a business like this – matchmaking and relationship coaching, for example, would obviously be complimentary. Or you might want to keep it simple and stick to profile writing.
If the business started taking off, you'd probably have to hire people, and things could get pretty complicated in a hurry. Some folks might not want to deal with the hassle, but if you love the work and have entrepreneurial inclinations, it's something to think about.
We hope the information above gave you a few ideas for how to break into this interesting new niche.
BONUS – Get My Work at Home E-Book Bundle For Just $5 Right Now (8 E-Books Total)
If you are wanting even MORE links to jobs across a ton of categories (virtual assisting, data entry, transcription, and more), you may want to download my work at home e-book bundle.

It includes the following e-books ($1 each if you buy them individually):
You will get an email with a link to download the PDF files after your purchase.
Thank you!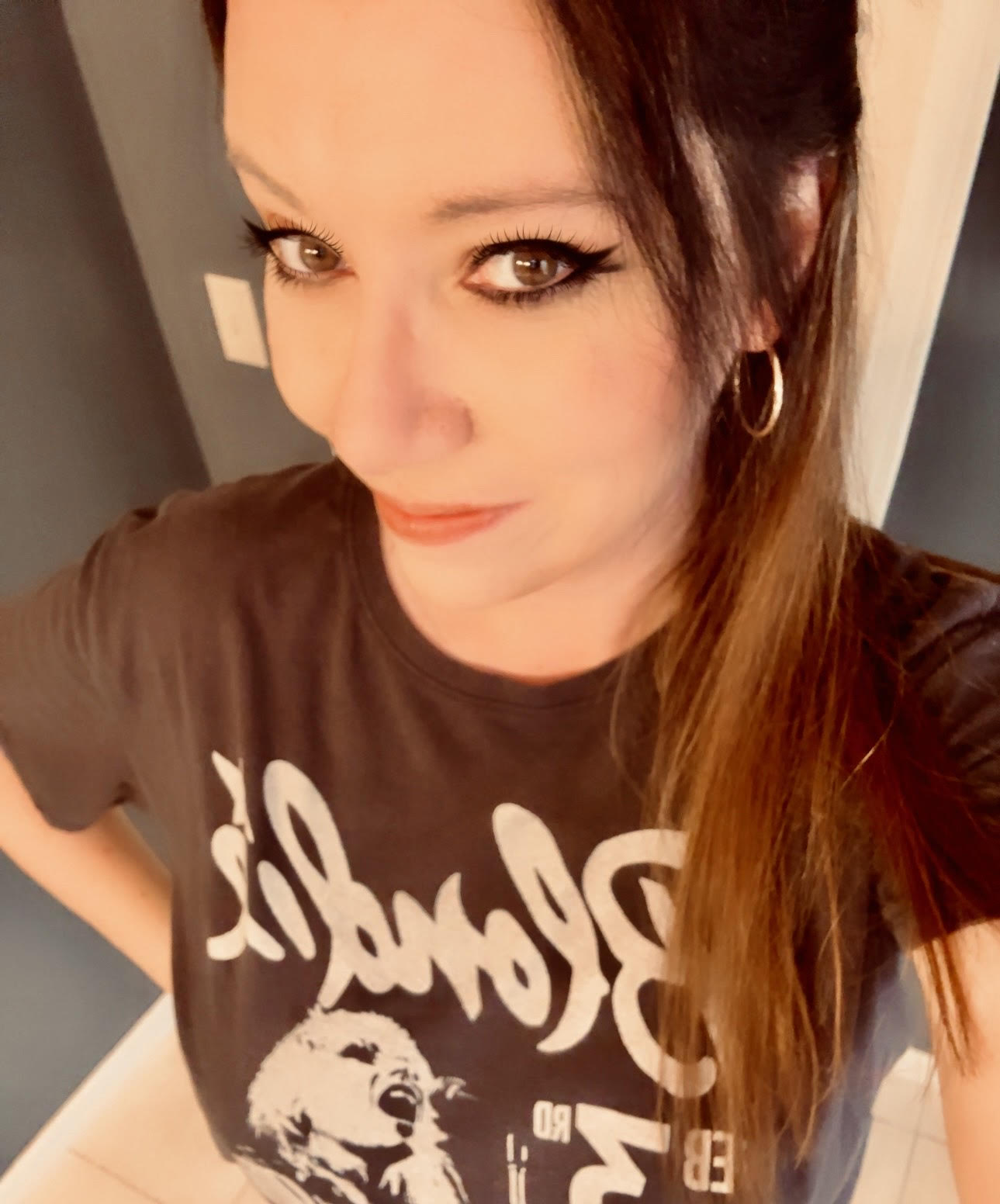 Anna Thurman is a work at home blogger and mom of two. She has been researching and reviewing remote jobs for over 13 years. Her findings are published weekly here at Real Ways to Earn.