Are you currently freelancing, but know that you could be making more money?
Do you hear others in forums talking about how much money they are making?
Would you like to one day replace your current salary by just freelancing?
When it comes to seeking advancement and more earning potential, a freelance career is not entirely different from any other work at home career. Whether you have been freelancing for a while or are a beginner, eventually you will want to continue to earn a competitive wage for what you do.
What Are Some of the Freelance Careers That May Be Done?
With more and more people working remotely or at least telecommuting, there are several freelance-type of jobs to do. Just to name a few, there are:
Consultant
Sales Agent
Web Designer
Now out of these freelance careers, there are companies that will hire you to do them as either a remote employee or a "1099 contractor". Make sure you understand which one they are contracting you to be. There are also numerous websites such as Upwork or PeoplePerHour that post these types of freelance jobs as well as Indeed, Monster, CareerBuilder and sites that were once only available to traditional job seekers.
There are freelance sites such as FlexJobs and VirtualVocations that charge a monthly membership fee for their job postings. Only you can decide if the cost would be worth signing up and creating an account.
You can even begin on this blog with the search fields available to you. For example, you could go to the Non-Phone Jobs tab on the top navigation bar. Pull down the drop-down menu and select one of many articles to read. You can also after reading the article, type another search such as "virtual assistant" (without quotes) in the search field off to the right. See which companies may populate or even read another article on how to get private clients.
What Are Some of the Average Salaries of These Jobs?
Once you have decided on what you are going to actually do for a freelance career, then you can begin to research the typical salaries of some of these jobs. Most freelance work will be paid by the hour or project, but there are some companies or clients that will pay a monthly or annual salary.
When examining the salaries, make sure you not only look at the averages or medium salary, but also beginner, intermediate or X number of years' experience.
What Are Some Steps That You Can Take to Start To Getting Paid More Money For Freelancing?
After you have decided upon a freelance career and have an idea about how much money you can make doing it, it is time to start looking. Now, remember the better paying gigs are generally not going to be the ones that are as heavily advertised. They are going to require more work on your behalf to find.
Seven steps that I recommend for finding better freelance work are:
Learn to ask for referrals.
Learn to specialize in a field with a specialized target audience.
Learn to network.
Learn how to use social media for job searches.
Learn to do advanced Google searches.
Learn to negotiate.
Learn to let your resume deliver your expertise.
We will examine each one in more detail below.
Learn To Ask For Referrals
This step would be obvious, but so many forget to do it because it is so obvious. If you are already freelancing with a company or client, see what else they can offer you as far as work and money. Also, don't be afraid to ask for a referral. Companies do it all the time, and so should you.
Learn To Specialize In A Field With A Specialized Target Audience
Take what you are doing and niche it down more. If you are a writer, what type of writer are you? Okay, you say you are a copywriter. Then go from there. You are a copywriter for the self-help industry and primarily write for those who have developed self-help products that they are trying to get on the market.
This will create a smaller, more specialized group of clients and companies in which for you to market your services. In other words, you will not be outnumbered by the competition.
Learn To Network
Who among your friends or circles already does a freelance business? Who do you know who works at a work-from-home company? Ask them for advice. This brings us to the next step. Many of the people that I first met working from home were working from home, because a friend told them about the opportunity.
Learn How to Use Social Media For Job Searches
Social Media is a good place to find groups of other freelancers. Some of the groups actually post jobs and some only just share tips and information about their freelance profession, but it is a wealth of information out there.
LinkedIn in particular is quite good for helping you research companies and find out who some of the key players are in that organization and connect with them. Facebook too is good, but more for finding groups to join. Over the years, I have found several clients just through the other freelancers in Facebook groups.
Please understand that companies and clients do not hire "beggars" or those just hanging around begging for work. They hire those who know how to introduce themselves, have a professional resume, and can explain not only what they do but more importantly what they would do as far as a solution for the client.
Learn To Do Advanced Google Searches
There are YouTube videos and online tutorials on better ways to use a Google search. Two of my favorite and easiest searches throughout my freelance life have been (without quotes): "alternatives to Company XYZ" or "companies like Company XYZ". You could also do a search for "companies that use remote transcriptionists" (without quotes).
Learn To Negotiate
Learn the proper way to negotiate your services and prices. Negotiation is not about one party winning and one party losing. It is about both parties striving to reach an agreement that is both workable and acceptable. In other words, it is a mutually agreeable compromise.
Learn How To Let Your Resume Deliver Your Expertise
The freelance resume–while different—will still have many of the same features of a regular resume that any offline job seeker would use. It will need:
Bulleted points
Education listed
Skills listed
Strong objective statement
White space in places
Many times a freelance resume can showcase your soft skills just as much as your hard or learned skills. This would especially be true if you were new to freelancing or trying to break into freelancing for the first time and may not have all of the learned skills or experience as your competition.
Soft skills can be things such as the ability to work on a team, problem solving, creative thinking, and good phone etiquette.
In Conclusion
You can certainly start making more money in the freelance world by taking the time to polish your presentation, pitch your skills, and look in the right places. All of this will lead to better freelance jobs which will lead to better money.
BONUS – Get My Work at Home E-Book Bundle For Just $5 Right Now (8 E-Books Total)
If you are wanting even MORE links to jobs across a ton of categories (virtual assisting, data entry, transcription, and more), you may want to download my work at home e-book bundle.

It includes the following e-books ($1 each if you buy them individually):
You will get an email with a link to download the PDF files after your purchase.
Thank you!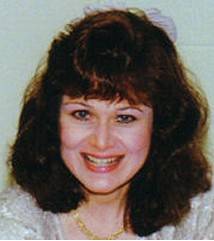 Leisa Good has worked in the corporate world as well as side hustled and operated a virtual assistant business full-time since 2006.. She wrote the eBook on that one! She is also a PFYP certified career coach and the owner of the blog, Powerfully Purposed For Success. She empowers folks 50-ish to find fun, flexible, and financially rewarding work both now and into retirement. However, this time it will be work/life on their terms.