Are you looking for places to find freelance graphic design work? Below, I've listed five good sites to start checking today.
If you aren't already hitting these sites up for graphic design work, you should add them all to your list. We've found some good opportunities for graphic designers on all of them in the past.
While there are many, many places that you could go apart from what's here, I will focus on what I believe to be the top five.
Top 5 Places to Find Freelance Graphic Design Work
Upwork is a great place for beginners to find graphic design work. It is international and very competitive, but you can set your prices low in the beginning.
You bid for jobs on Upwork. So, if you are generally comfortable on freelance bidding sites, then you should be okay with this one too.
The first step is to sign up and create a portfolio. It also wouldn't hurt to take a few tests to prove yourself.
We have a review of Upwork with lots of detail if you want more info before creating an account.
A favorite of almost everyone that I talk to is 99Designs. There seems to be a variety of graphic design work there, and the pay seems to be fair.
The only problem is it is highly competitive due to its good reputation. It may not be the best place for a beginner, but you can always try.
It mostly operates as a contest for designers to brainstorm ideas for a client. The client will pick the winner and then reward them with the contest money.
After the contest, the two can continue working with each other on other projects.
Authentic Jobs is a job board site which has shared jobs for Facebook, Apple, ESPN, and the New York Times. Many of the opportunities listed pay well.
There is a variety of work which also includes jobs for web developers and illustrators.
There are also regular jobs and other freelance work listed. While this may not be he best place for a beginner to find graphic design work, it may still be worth an occasional look.
Most of the jobs are for US residents.
Krop is a great job board site for graphic design work on all skill levels, especially beginners.
Once you sign up at Krop, you receive job board access and the privilege of posting your portfolio to the site.
Most of the jobs are for US residents and offer competitive pay.
Smashing Jobs is owned by Smashing Magazine, one of the top industry magazines in graphic design.
Freelance graphic design jobs as well as programming jobs are often available on the job board. There is an option to sort between these if you'd prefer them separated.
Smashing Jobs has handled such important clients as Amazon, Mercedes Benz, Sony, and Nokia.
This is a job board with over 4 million worldwide users!
For Even More Graphic Design Work
Another excellent resource for graphic design jobs is FlexJobs.
Many well-known companies choose to post their listings there each time they have openings, and I have seen graphic design jobs posted.
Also, their listings are pre-screened for scams, and they have no display ads on their site. For this reason, they do charge a fee to access their listings, but it's inexpensive at just $14.95 for one month. You can use promo code AFFILPROMO to take 30 percent off of that making it even cheaper.
In Conclusion
Like all freelance work, graphic design work can have busy times and slow times. It's just a matter of being consistent and always being on the lookout for that next great project.
Good luck!
BONUS – Get My Work at Home E-Book Bundle For Just $5 Right Now (8 E-Books Total)
If you are wanting even MORE links to jobs across a ton of categories (virtual assisting, data entry, transcription, and more), you may want to download my work at home e-book bundle.

It includes the following e-books ($1 each if you buy them individually):
You will get an email with a link to download the PDF files after your purchase.
Thank you!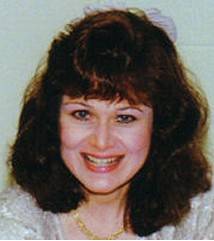 Leisa Good has worked in the corporate world as well as side hustled and operated a virtual assistant business full-time since 2006.. She wrote the eBook on that one! She is also a PFYP certified career coach and the owner of the blog, Powerfully Purposed For Success. She empowers folks 50-ish to find fun, flexible, and financially rewarding work both now and into retirement. However, this time it will be work/life on their terms.