You've probably seen me post MANY times about work at home virtual assistant jobs. I love sharing information about it as a work at home option because there are so many routes to take with it that are profitable, and there are many ways to make it fit your personality and skillsets.
Virtual assistants either work for companies that hire multiple virtual assistants or work for themselves — or both! The way you choose to go about this as a career path is up to you. It's extremely flexible!
If I weren't blogging full-time, I would absolutely begin selling my services as a virtual assistant so that I could continue to earn a living from home on my own terms.
Have you been thinking about becoming a virtual assistant, but you are still on the fence? If so, here are seven good reasons to consider it. That said, I do realize it's not for everyone!
7 Reasons to Become a Virtual Assistant
1 – It's Flexible
Most people who want to work at home have "flexibility" at the top of their list of reasons. The idea of not having to stick to a specific, set schedule is very appealing when you have kids at home with you or other responsibilities that take up time throughout each day.
Virtual assistants who work for themselves can decide when they do and don't work. And virtual assistants who work for companies who hire usually get to enjoy a certain amount of scheduling flexibility as well, although there are some exceptions depending on who you work for.
2 – You Can Get Paid For Your Specific Skills, Whatever They May Be
Virtual assistants do basically anything, and there is no specific thing that you MUST be skilled in to earn money as a virtual assistant.
Take what you already know how to do and offer that as part of your services!
If there are things you don't know how to do, no worries. You can get paid for doing what you already know, although learning something new to add to your list of services is always a good idea.
Just to give you an idea, here are several things virtual assistants offer as services:
Answering emails
Taking calls
Writing blog posts and articles
Updating social media accounts
Managing/moderating social media accounts
Graphic design/Photo editing
Email outreach
SEO (Search Engine Optimization) services
Managing client calendars and scheduling
Personal shopping
And that's just the tip of the iceberg. You can also take any of the things I've listed above and narrow it down to an even MORE specific service offering.
For example, narrow down your social media management to only the platforms you know and are comfortable with, or only offer a specific type of writing service (social media posts, blog posts, copywriting).
3 – You Can Make Good Money
Virtual assistant work can be very lucrative, especially if you are working for yourself and finding your own clients. It is not unusual for virtual assistants who run their own businesses to earn $30 hourly or even more!
If you are working for a company that hires multiple virtual assistants, it's hit or miss and will depend entirely on what the company pays.
As far as working for a company goes, I've seen pay rates barely above minimum wage while other companies pay $20 an hour or more.
For what it's worth, the companies offering the best pay do require more past experience and sometimes a degree as well.
4 – You Get to Be Your Own Boss
If you are working for yourself, you are your own boss. This means …
You decide when you work
You decide what you're going to charge
You decide what specific type of work to do
5 – Never a Dull Moment
As a virtual assistant, you are most likely NOT going to be doing the same thing every day. So, if you are someone who despises monotonous work — repeating the same task over and over — you probably won't have to do that!
Because you will most likely offer a variety of different services, you'll probably find yourself bouncing around doing different kinds of tasks all day long.
That said, if you are someone who does prefer monotonous work (and that's OK if you do!), you may not really enjoy virtual assistant work unless you are planning to offer only one or a few services to your clients.
6 – You Can Work Part-Time Or Full-Time
Unless you are working for a company that hires virtual assistants, you'll have the flexibility to decide if you want to work part-time, full-time, or change it around depending on what you have going on week to week.
No one is ever going to tell you how much or how little you work. It's just up to you.
7 – People Are Going to Always Need Virtual Assistants
Virtual assistants are in demand. Business owners — especially those with start-ups that are growing faster than they can manage — need HELP.
Business owners need virtual assistants for all kinds of reasons, but the main reasons are …
They don't have time to take on certain small, but still important, tasks.
They don't have time nor the desire to learn certain skills in order to manage a certain part of their businesses effectively.
They are ignoring things like social media marketing, blogging, and customer outreach/retention because they don't have time to do it.
There are certain tasks that go along with running a business that they know how to do, but don't like to do!
It all comes down to time and skill. Business owners are busy. There are so many moving parts to running a business successfully, and business owners often cannot — by themselves — realistically give each part the attention it needs.
Once they realize this, they are usually pretty happy to outsource that work to someone who knows how to do it for them.
Interested? Here Are Some Resources For You!
If I have gotten your attention and you want to learn more about becoming a work at home virtual assistant, you'll want to look into the resources I'm sharing with you below:
1 – Your Quick Guide to Working From Home as a Virtual Assistant – $5
I have written an informative, no-fluff guide that goes into a lot more detail on everything above regarding virtual assistant work from home.
In the e-book, I give more information on the pros and cons of working for yourself as a virtual assistant or working for a company as a virtual assistant.
There are additionally huge lists of services you can offer, software/tools you may need to start your own business, where to find clients, AND I give you a bonus list of 50 actual, legitimate companies (with links to apply now) that regularly hire people to work for them as virtual assistants!
2 – The VA Start-Up Challenge (3 Days to Launch Your Biz)
I am always blown away by Abbey Ashley and her well thought out virtual assistant resources. She is a virtual assistant who found early success, and since then, she's been helping others learn to do the same.
If you want to know more about Abbey, I did interview her a few years ago here.
While Abbey does have an e-course you can invest in to learn exactly how to start your own virtual assistant business, her free offerings give you a lot and will certainly help you figure out if you want to be a virtual assistant without having to pay anything.
If you're interested in taking part in Abbey's VA Start-Up Challenge, it begins January 18th. More details are here, but to sum up, she's promising to show you:
How to replace your existing income with just four clients
How to use the skills you already have to attract new business owners
How to implement her Savvy TimeSaver formula to build your business very quickly
Go here to register for this challenge now, and she will be in touch with you next month before it starts so you can get going.
3 – Virtual Assistant Checklist & Starter Kit
For something more simple that you can read through pretty quickly, you can download this virtual assistant checklist & starter kit (also created by Abbey Ashley) for FREE. It gives you:
Abbey's signature method for starting a virtual assistant business all in an easy to follow blueprint
How to start making real money working at home without any special certifications
Some free training provided on the final page
How to get your business setup and ready for finding clients in as little as one week!
Go here to download it for free.
So that sums everything up for you! I hope today's post has been informative and gotten your wheels turning on working from home as a virtual assistant.
Good luck in whatever you choose to do!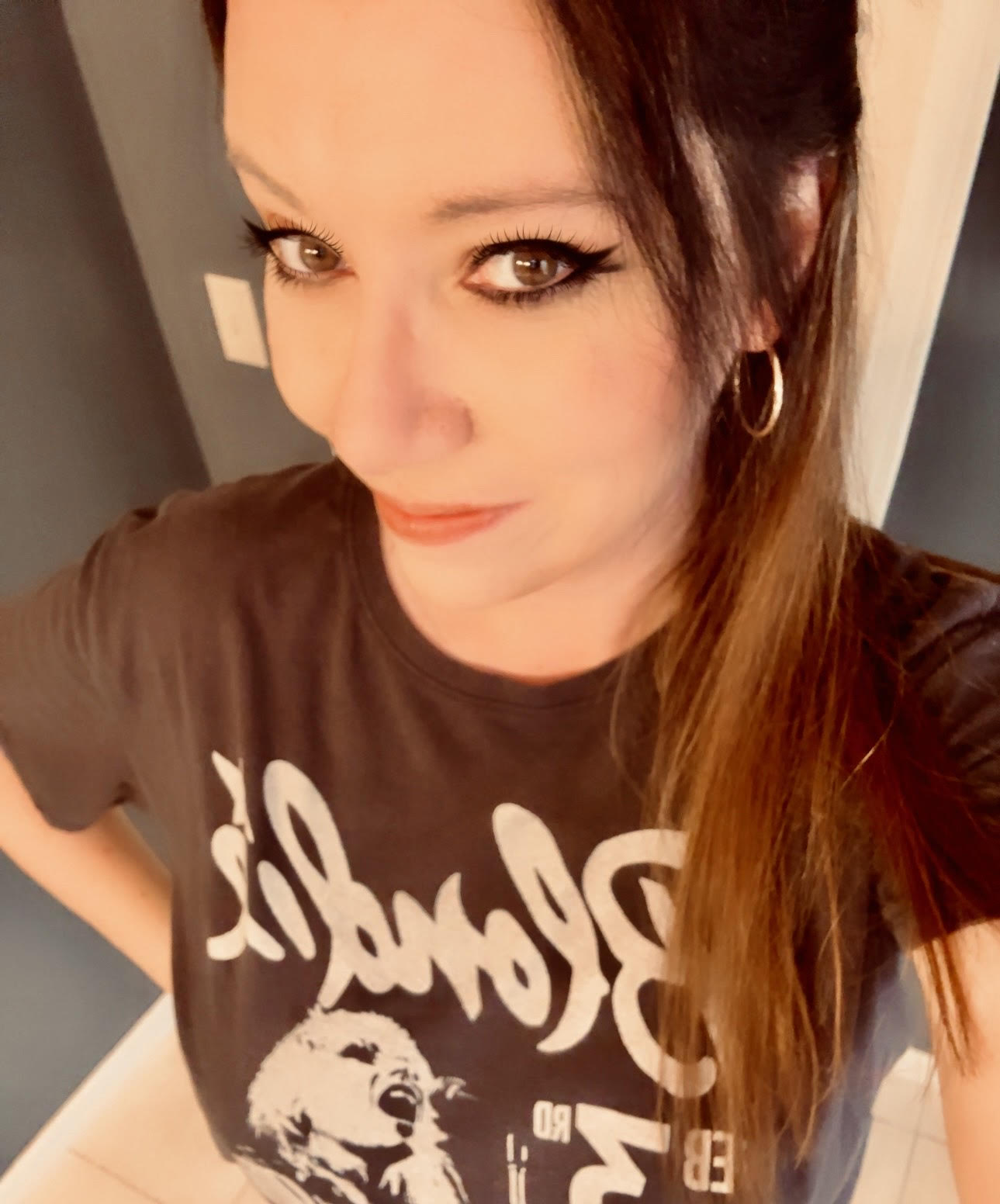 Anna Thurman is a work at home blogger and mom of two. She has been researching and reviewing remote jobs for over 13 years. Her findings are published weekly here at Real Ways to Earn.