Do you want to get back to your walking program, but can't find the time? Would it help if you were able to get paid to walk? Do you want an app that will currently work with your Fitbit app?
Well, these five fitness apps will do just that. Plus, you may find that you enjoy using a few of their other features.
Why Are Fitness Apps So Popular?
The reason is twofold. Nowadays, it seems that everyone has their phone with them no matter where they go, so if a phone has a fitness app on it—why not use it?
That, coupled with everyone wants to try and fit exercise into their lives, and an app which can track your progress, pay you to walk, and create reminders for you to do so—why not?
While you won't be making a full-time income with any of these fitness apps, consider it a passive income or incentive to get into better physical shape.
What About Fitbit and Is It Just For Exercising?
While most of you probably know, Fitbit is a brand that makes an array of wrist bands and watches that have an accelerometer, which takes the movement data and translates it into digital measurements.
They also have their own app that may be downloaded onto the iPhone or Android. This allows you to track your overall health, including the amount of steps you have walked, weight, sleep patterns, calories burned, and meals tracked.
You can also share Fitbit selfies when you have finished your workout or create fitness challenges and get your friends involved.
5 Ways To Get Paid To Walk
First, understand that these fitness apps are not necessarily limited to just walking should you chose to add additional physical activities to your workout.
Walking is something that is a good "warm up" exercise or a way to begin an exercise regimen, especially if you haven't exercised in a long time.
All five of the apps do require you to be 18 or older to download and use. The fitness apps that pay you to walk and connect with Fitbit are:
Achievement
StepBet
Walgreens Balance
Higi
FitCoin
1. Achievement App
The Achievement app (see Achievement review) works with Fitbit, and you may go to the Google Play Store or the iOS Store and download it to your phone or any other mobile device that you choose.
Once downloaded and connected to your Fitbit to add a few extra points towards the overall total steps walked. In other words, you can increase your steps using the additional points to get paid faster.
Points are given after so many steps. Once you get to 10,000 points, you will receive $10 via PayPal. You may also opt to have your money sent to Giftrocket to send out gift cards or donated to a charity.
You can make extra money by participating in health-related surveys, as well as advertising the Achievement app on Twitter.
Most active Achievement app users report earnings of approximately $20 a year. Google Play gave it a 4.6 star review (out of 5.0 stars) and the iOS Store gave it a 4.7 star review.
2. StepBet
StepBet is another fitness app that will sync with Fitbit and can also be used with another fitness app such as HealthyWage. This allows you to keep your walking and weight loss goals separate.
The big difference with StepBet is if you lose the bet, you will still get your money back. You just won't get it back with an additional payout for winning.
Before any challenge there is a warmup period and steps are always validated by location. Bets are placed before the challenge with a credit card or via PayPal.
Every challenge is different and payout is via PayPal within two days. Payouts will vary depending upon the length of the challenge and the number of participants.
StepBet gives you instant feedback on how you are doing and challenges you by giving you tips on how to sneak walking into your everyday life.
As far as reviews, the iOS Store gave it 4.8 out of 5 stars with the Google Play Store giving it 4.3 out of 5 stars.
3. Walgreen's Balance
Walgreen's Balance is store app syncing with FitBit. I am hearing about folks making $50 for every 40,000 walked.
There are also incentives offering discounts on vitamins and other health-related products at Walgreens. You can receive daily reminders and set daily goals with this app. Points can add up towards other fitness goals too, which can be turned into cash.
You can also chat with the pharmacist or refill a subscription using this app. You can start the fitness challenge whenever you want, and you don't have to make any bets. Just use the app to rack up points along with saving money on products you use at Walgreens.
4. Higi
Higi works a little differently than the other apps listed here. In order to use it, you'll need to go to one of the company's special fitness station, which can be found at a number convenient locations nationwide, including many major pharmacies.
When you check in at a station, the app will sync up with the machine, and upload the stats you've accumulated since your last visit.
The station measures all sorts of health data, including your body weight, and blood pressure. Plus it connects with your Fitbit to track your steps, and there are also ways to log other kinds of exercise, including trips to your local gym.
Over time, as your health improves, you'll earn points that can be redeemed for discount deals and prizes. There is no way to get a direct cash payout, unfortunately, but a penny saved is a penny earned, so it's arguably still a pretty good deal.
5. Fitcoin
The thing that sets Fitcoin apart is that it pays using its own custom cryptocurrency. The setup process is a little bit esoteric and somewhat intimidating.
There's actually a video on the front page of their site showing how it all works, and it's definitely not for everybody.
That said, after you get everything working properly it seems to involve a fairly standard rewards system where you can exchange calories burned for Fitcoins, which you can either use to purchase items and gift-cards in their custom shop, or store in your account for later use. The app is currently only available for iOS devices, and works with Fitbit or Apple health for tracking your performance.
In Conclusion
Enjoy, make money, and get moving!
BONUS – Get My Work at Home E-Book Bundle For Just $5 Right Now (8 E-Books Total)
If you are wanting even MORE links to jobs across a ton of categories (virtual assisting, data entry, transcription, and more), you may want to download my work at home e-book bundle.

It includes the following e-books ($1 each if you buy them individually):
You will get an email with a link to download the PDF files after your purchase.
Thank you!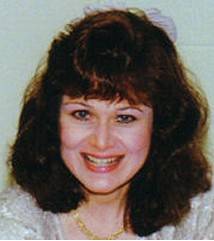 Leisa Good has worked in the corporate world as well as side hustled and operated a virtual assistant business full-time since 2006.. She wrote the eBook on that one! She is also a PFYP certified career coach and the owner of the blog, Powerfully Purposed For Success. She empowers folks 50-ish to find fun, flexible, and financially rewarding work both now and into retirement. However, this time it will be work/life on their terms.