I know a lot of you are bloggers and home business owners in addition to being work at home seekers, which means there is a good chance you're wondering how to get Facebook followers so you can grow your social media presence.
A Facebook page is an excellent way to get exposure for your business and drive traffic to your website. In fact, I know that many people actually get more of their traffic from Facebook than they get from Google!
So the million dollar question is, how can you get more followers once you've got that page set up? You can't really set it up and expect everyone to just flock to it. That doesn't happen unless you already have a pretty large presence online.
Below, I created a list of several things you can do to get more followers.
Share Your Page on Your Website
Post your Facebook page badge or link on your website if you have one. Facebook actually makes it very easy to create a little "like me" box on your site by going here.
You can just type in your page info, and then copy/paste the code they give you where you want it to appear on your blog. Your blog's sidebar or footer is a good place for this.
Another idea is to use notification bars if you have a WordPress.org website like the Hello Bar and set it up to invite people to like your page. These are not as invasive as pop-up windows which some people also use.
Advertise on Facebook
While you may not be too enthused at the idea of paying Facebook for page promotion, it's worth it if you can spare the cash.
You can choose to promote simply your page to get likes, or you can pay to "boost" some of the things you've shared on your page so they will reach more people. I've seen results both ways.
Quick tip about boosting posts. When I boost, I make sure to set it so the post is getting boosted not to people who like my page, but to people who don't.
This is effective for getting new page likes because lots of times the people who see the boosted post will not only visit the post on my site, but they'll go ahead and "like" me on Facebook as well.
Use MiloTree
MiloTree is a neat little widget you can install on your blog/website that pops up in the lower-right corner, asking people to follow you on Facebook.
I've used it before with much success, and only took it off because I already had a few other things popping up, and didn't want to overdo it. But if worked very well for me. MiloTree is free, or you can pay $9 a month for special features like color customization, etc.
You can read my full MiloTree review if you want to learn more about how it worked out for me.
Start Guest Posting
When you write a guest post, you are normally allowed to have a byline at the end of whatever you wrote, directing people to your blog or website. Include a link to your Facebook page too if the person you're writing for allows you to have more than one link in your byline.
Share on Twitter
Are you active on Twitter? You may be able to turn your Twitter followers into Facebook likers if you regularly tweet out your page link on Twitter and remind people to follow you there, too.
Make Friends on Facebook
Go and follow other pages similar to your own (as your page), and then post on the timelines of those other pages to say hello and invite them to like you back.
Most page admins are OK with friendly timelines posts such as this and will leave your post in place. They might follow you back and their followers might as well if they check the timeline and see your post.
Use Forum Signatures
If you are a member of any forums related to what you sell or blog about, take advantage of the signature space and include a link to your Facebook page there, inviting people to follow you.
Make sure you become active on those forums so the link to your page will get as much exposure as possible. However, don't spam. This is a good way to get banned quickly from most forums.
Share Your Page In Your Newsletter
If you send out a weekly or monthly newsletter, make sure your Facebook link is in there somewhere so that the people who have subscribed to your updates can like your page if they want to. I always include a link to my Facebook page at the bottom of my weekly newsletters (I use the ConvertKit service to send out my newsletters).
Sometimes, I'm even more obvious about it and ask people to "like" me on Facebook within the first few sentences of my newsletter. This has been extremely effective because while not everyone will read all the way to the bottom of your messages, most people will read the first few lines.
Share Your Page In Your Email Signature
You can create a special signature for your email just like you can on most forums. This signature is something that everyone will see each time you send out a message. Make sure the link to your Facebook page is in there.
Be Active on Facebook
You might think this is pointless when you only have a handful of followers, but it's actually very important.
The more active you are, the more likely it is that your existing followers will interact with you in some way and also share your posts with their friends/followers. This can only benefit you.
If you run a business, share every single promotion or special offer you have going on. If you're a blogger, never fail to share not only your own content, but the content of others in your niche if you think your followers might find it interesting.
Make sure you also post on Facebook apart from just sharing links. Ask questions, get discussions going. Share photos and infographics. But — don't spam. It really isn't necessary to post fifteen times an hour. This will irritate even the people who are interested in your content.
One way to ensure you interact regularly throughout the day without posting too much at once is to schedule your posts in advance. Facebook has a feature that lets you do this at the bottom of every post.
I usually set up all my Facebook shares in the morning and time them so they're spaced out about once every three hours.
I usually share at 9, 12, 3, 6, and 9. This works well for me, but you will want to experiment and see what works best for your page. Every page/audience is different.
Ask Your Facebook Friends to Share Your Page
This is better than asking someone directly because you don't want to put anyone on the spot and make them uncomfortable.
This way the people who want to like/share your page will do so and the people who don't can avoid doing it without having to have an awkward conversation with you explaining why or doing it anyway even though they don't want to.
Put a Link To Your Page In An E-Book
It has come to my attention that a lot of bloggers and home business owners are also self-publishers! This is awesome!
Make sure you have an "About the Author" section at the end of your e-book so you can include a link to your Facebook page and readers can connect with you online.
Offer Freebies Or Discounts
Make it so that people have to like your page in order to get the offer/freebie. Ask other pages, preferably with content similar to yours, if it's OK to share your freebie or offer on their timeline.
Even if they say no, the fact you asked will be appreciated since so many people don't hesitate to spam pages with stuff like this with no prior permission.
Include your Facebook page link on all your other social media accounts
If you use YouTube, Pinterest, Twitter, LinkedIn, Google Plus, or any other popular social media network in addition to Facebook, make sure your profile on those sites is filled out thoroughly and includes a link to your Facebook page.
Make an effort to be active on those other sites so that your current followers there will be more likely to investigate you further and possibly go follow you on Facebook.
Comment on blogs and include your Facebook link in the website field
Find blogs that are relevant to your business or website and leave useful comments on them if commenting is enabled.
Many blogs have a field for URL or website in addition to name/email when you leave a comment. You can put the link back to your Facebook page here.
Make sure that the comment you leave is relevant to the post you are commenting on. Don't just put, "Wonderful post! Thanks!" or even tell people in the comment to go like your page. This is a great way to get it deleted by the admin.
If your goal is to get people to click through to your Facebook page, write something that piques someone's interest enough to get them to do that.
Participate in Sharing & Free Pub Days
There are a lot of blogs and other Facebook admins that have certain days each week when they allow you to share a link to your blog, business, or Facebook page with their followers.
This is typically done either through a linky on their website or directly on Facebook. Take advantage of this! It can only help you. A lot of pages actually do this on Fridays and use the hashtag #FanPageFriday.
People actually search this hashtag on Facebook to find new pages for free pub. This is a great way to get some comments, likes, and interaction.
Participate in a Facebook Like Hop
You can usually find some of these happening online if you do a Google search. Make sure to use Google's search tools and look for recent listings so you can weed out expired Facebook like hop links.
These work a lot like blog hops, only you get to share your Facebook page link. Normally all you have to do is leave the link to your Facebook page and then go like some of the other pages that are linked up.
Be sure to post on the timelines of the other pages you liked, letting them know you found them through the hop and invite them to go like you back.
Comment on Posts From Other Facebook Pages as Your Page
If you post something interesting, the fans of the page you commented on might go and like your page, too.
Be careful with this because some page admins don't like it when people comment as their page and consider it spamming. For what it's worth, I don't mind at all if you comment on my Facebook posts as your page as long as you are adding to the discussion in some way rather than advertising.
My understanding is that the majority of page admins feel as I do about this.
Tag Other Pages in Your Facebook Posts
If you are sharing content from another page, you can tag that page by putting the @ symbol and then typing their page name. This will alert the page admin that you took the time to share their content. They might feel compelled to return the favor! But don't get too discouraged if that doesn't happen.
Encourage Your Followers to Like and Share Your Updates
It's no secret that Facebook recently rolled out some changes that make it harder for our existing followers to see the things we share.
However, if your followers are in the habit of interacting with you, they will see your updates. I have tested this myself and it's true. Once I "like" a status update from a page, that usually means I will always see their updates in my news feed.
But I usually don't see updates from pages that I haven't interacted with in a long time. So remind your followers on occasion to like and share your status updates.
Run a Giveaway
You can hold a giveaway either on Facebook or your website and offer one entry in exchange for a visit to your Facebook page.
You have to be careful with this though because it's another thing Facebook has been cracking down on since a lot of pages are getting thousands of likes within just a few days through this method.
Make sure that the Facebook visit entry is optional rather than a requirement, and also do this minimally so you don't end up with a lot of fake likes that are really no more useful to you than paid-for likes. It's also a good idea to offer a prize relevant to the audience you're trying to target.
For example, if you have a blog about books and you want avid readers to like your page, offer a book as a prize. Or if you run a business selling makeup or perfume, make sure you're giving away one of your products.
Unfortunately, you cannot ask people to "like" your page for a giveaway entry, so make sure you word it as "visit my page" instead. It's against Facebook's terms of services to trade likes for giveaway entries. But if they visit your page, there is of course a chance they will like it while they are there.
Got Followers? Start Interacting!
I can't tell you how many Facebook pages I come across with far more followers than I've got that rarely ever even interact with their audiences.
What is the point of having all these followers if you're not even going to speak to them sometimes? You'll keep your existing followers most engaged and interactive if you interact with them.
Don't be shy. Hopefully these people liked you because they're interested in what you sell or what you write, so give them what they're looking for.
Got a Facebook Page?
I am inviting you to share your Facebook page in the comments, as well as whatever tips you might have for increasing your likes.
And I encourage everyone to take a minute and visit the pages linked below and like the ones that interest you. Don't panic if you don't see your comment appear immediately.
My blog is set to hold comments including links for moderation. I will approve as fast as I can. Unfortunately I cannot approve comments containing links that point to scams, things that are not family-friendly, or shady MLM stuff.
Good luck!
BONUS – Get My Work at Home E-Book Bundle For Just $5 Right Now (8 E-Books Total)
If you are wanting even MORE links to jobs across a ton of categories (virtual assisting, data entry, transcription, and more), you may want to download my work at home e-book bundle.

It includes the following e-books ($1 each if you buy them individually):
You will get an email with a link to download the PDF files after your purchase.
Thank you!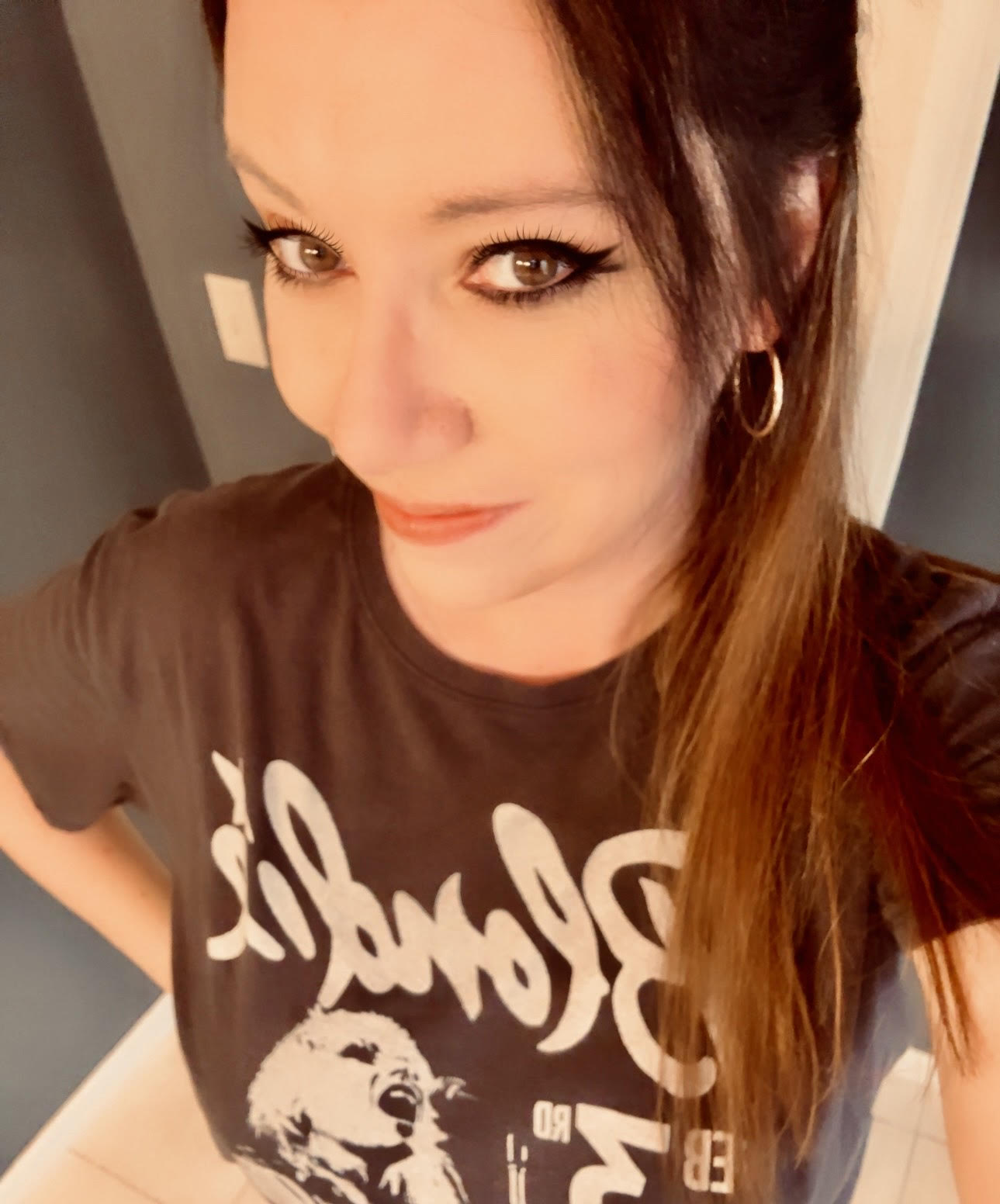 Anna Thurman is a work at home blogger and mom of two. She has been researching and reviewing remote jobs for over 13 years. Her findings are published weekly here at Real Ways to Earn.