Most of the posts on this blog are about working at home for other people. However, there are a lot of fantastic things about working from home for yourself!
Advantages of Starting a Home Business
Some of the best things about working for yourself include being in complete control of your own hours, setting your own rates for your products and services, and the fact that there isn't as much of a "cap" on your income.
Because you are running your own business, you have the power to get as much out of it as you put into it.
Granted that's not always easy, but the potential to do that is there.
Disadvantage of Starting a Home Business
The one major disadvantage of starting a home business is startup costs. In fact, this is the very thing that causes most people to shy away from doing it.
That fear of investing money at first into something and not being able to make it back within a reasonable amount of time. It's a risk, and understandably many people believe it is "safer" to just go to work for someone else and know that paycheck is coming every week.
Today, we are going to talk about several different home businesses you can start that shouldn't run you broke.
Many of these are things that you've probably seen reviewed here in the form of jobs where you can work for someone else, and some will be other types of inexpensive businesses.
I've also included information on resources to help you learn to start these types of businesses where it's applicable.
1 – Blogging
This is what I do, so I've listed it first. You might be cut out for this line of work if you enjoy writing and sharing information or your thoughts and opinions with others.
It's not at all expensive to start, although it can take a while for the money to build up into an income. You really have to spend about as much time learning how to blog for profit as you do updating and managing your blog.
Just so you know, you can download this e-Book to get a good idea of what you're doing before you begin.
The only thing you have to spend money on to start is a domain name and hosting plan.
If you happen to have a little money to invest in learning, the Blog By Number e-course is affordable and perfect for beginners. I have gone through the material myself and highly recommend it.
To help make ends meet while you're getting your blog launched, you can pick up some side blogging jobs for others. ProBlogger has a job board you can use to find work.
2 – Freelance Writing
You can earn so much more money taking on private clients and setting your own rates as a freelance writer than you can signing up to work for various content sites. The catch of course (as it is with any home business) is that it can take a while to get things moving.
As long as you have a computer and internet, it won't cost you anything to get started, although you may want to set up a website with a rundown of services you offer, your rates, and some writing samples.
You can start advertising for free on Craiglist and it might be worth it to start posting on forums and work at home communities, adding a signature line to your forum profile with a link to your site.
If you can spare the money, I highly recommend joining Freelance Writer's Den. Since 2011, the Den has helped over 14,000 writers grow their income. They offer a junk-free writer's job board, 25 writer bootcamps, 300+ hours of trainings in all, 24/7 forums, live events, and more.
To help make ends meet while you're launching your business, you can always pick up work here and there on different content sites.
3 – Virtual Assisting
There are busy people everywhere who are in desperate need of virtual assistant services, and you can start your own business offering these services.
The great thing about this line of work is that you can offer the services you want that you're already good at — writing, social media management, taking or making calls — and then find clients who need those specific things done.
Virtual assisting is another low-cost business to start since the main things you need you likely already have — a computer with internet access. You'll want to market your business online which can also be done for free.
To read more about it, check out my e-book, Your Quick Guide to Working From Home as a Virtual Assistant. I've explained what's involved in starting a business as well as listed 50 companies you could apply with if you are open to doing VA work for someone else.
4 – Tutoring
You can start a business working either inside or outside your home as a tutor. The great thing about this is that you could choose what age group of students to tutor — elementary, middle, high school, or even college level — just depending on what you're best at.
Also, you don't necessarily need to have a degree, especially if you're planning to tutor elementary age students.
You can get started with little to no money. You just need to get the word out that you're offering tutoring services. Advertise in your local newspaper (very cheap), contact local schools, and soon you'll start to get clients.
Over time, word of mouth should help keep you pretty busy without you having to spend much money at all on advertising.
To make ends meet, consider any of these tutoring companies while you work to get your own business launched.
There are also many companies right now looking for online ESL (English Second Language) tutoring that would help you get some experience while also making money.
5 – Writing e-Books
There are e-Book authors that earn four and five figures per month every single month — all without ever having gone to a publishing house. Keep in mind that most people earning this much money do have more than one book out there, so it might take a while to build up your income.
If you like to tell stories, you can write fiction books and publish them on Amazon. Or if you simply have some specialized knowledge you'd like to share, you can write non-fiction books and publish those on Amazon.
For example, you can learn how to write a romance novel without any experience at all. Yuwanda Black has self-published quite a few romance e-books and earned over $3,000 in one month off Amazon.
Start up costs here are minimal because you probably already have a computer and internet with a word processing program installed to start writing your book.
Some e-Book authors swear by the Scrivener software to help simplify the writing process as well as making the formatting and converting your document to an e-Book much simpler. That comes with a 30-day free trial.
You'll also want to get a nice cover for your e-Book, and I wouldn't recommend doing this yourself unless you're skilled in graphic design.
But the good news is you can find someone to design it for you on Fiverr, costing you just $5. You can also find people on Fiverr to edit your e-Book for you (another thing that it's a good idea to outsource).
6 – Graphic Design
If you're good at graphic design, you can make excellent money offering this as a service to people who desperately need graphics with no idea how to create them.
To start, you will for sure need a website explaining your services, rates, and of course an impressive portfolio of your past work.
Like many of the other businesses I've listed above, word of mouth will carry you far once you get work completed for some satisfied clients.
Fiverr is an excellent choice for picking up side jobs in graphic design since there are so many people who use it looking for people to make their logos, website buttons, banners, e-Book covers, etc.
Another popular option for aspiring graphic designers is 99 Designs.
7 – Create & Sell Digital Printables
Digital printables sell like crazy on sites like Etsy! And the best thing about them is you make them once, then you can sell them over and over. This is true passive income.
What are digital printables? Well, people like printing off things like calendars, planner pages, vacation packing lists, shopping list templates, to-do templates, coloring pages, and more. Not everyone is content with managing those things digitally and would much prefer a hard copy.
If you can get comfortable using online graphic creation tools like Canva or PicMonkey, then you can learn to create and sell these. For what it's worth, Canva and PicMonkey are both VERY beginner-friendly. They aren't complicated in the same way something like Photoshop is.
Julie at Gold City Ventures has trained and taught many people to make and sell these printables, and lots of her students have been successful.
You can sign up for Julie's free workshop here to get an overview of how this works and decide if her e-course would be worth your investment.
8 – Ebay or Amazon Seller
You can run a business selling or re-selling items on either eBay or Amazon — two of the most popular online shopping sites that exist on the web.
I have an interview here with someone who makes a living selling on eBay and an interview here with someone who makes a living selling on Amazon that I'd recommend reading.
Start-up costs to begin selling on both of these sites are minimal since it is possible to start out selling stuff you find around the house that you no longer need, then take that money and go "thrifting" to find more items to re-sell.
Amazon FBA (Fulfillment by Amazon) is something that is pretty popular with many of my readers. Unlike with eBay, Amazon FBA handles the shipping, payments, etc. for you. All you have to do is source your items, price them, pack them and send them in bulk to Amazon, and they do the rest.
9 – Create & Sell Low to No-Content Books on Amazon
If you're not much of a writer, you can still make money selling books! Low and no-content books do very well on Amazon.
What are low or no-content books? These are things like planners, coloring books, log books, journals, etc. People have a need for these and pretty much always will. Some of these are physical books while others can be downloadable files the buyer will purchase and then print off.
These are inexpensive and relatively easy to make. While there is a bit of a learning curve, it's not something you can't learn to do if you know your way around a computer and find it easy to grasp online image design tools (Canva and PicMonkey, for example).
I have some more information posted on low content books here.
If you're serious about it and want to learn step-by-step how to do it, you can check out Low Content School created by Jessica Larrew. It features 20 step-by-step video trainings that are "over the shoulder," walking you through every single step of the process of creating your first low content book.
You also get printables and some other freebies to aid you in your low content book creation!
10 – House Cleaning
Some people not only love to clean, they just happen to be awesome at it! If that sounds like you, why not start your own cleaning business?
You can bet there are plenty of people out there who hate to clean, aren't good at it, and can afford to pay someone else to do it for them.
It may be a good strategy to do cleaning work for your friends and family prior to taking on other clients so you'll have some referrals. Advertising can be done locally via newspaper, local Facebook groups, or dropping business cards around town.
Start-up costs are minimal. Cleaning products are fairly inexpensive, although you may want to invest in some "green" products for those clients who would insist on that. You can use your own products if you have them for your first few clients.
The most expensive things you may need to do are getting liability insurance, bonding, and licensing, but these are all very important to ensure you're going about things professionally.
"How to Start a Cleaning Business That Makes You Money in 30 Days or Less" is a highly-rated e-Book on Amazon that may offer you a little more direction.
11 – Babysitting – Daycare Provider
At one time, I posted an interview with someone who made a full-time income from home running a daycare inside her home. This is actually an ideal home business for a parent because it's a way to stay with your kids during the day while also having other kids around for them to play with.
The interview linked above is a must-read if you're considering this because it contains all the information you're probably curious about, including how much you can make and what you need to start.
You can easily get started for around $300 or even less. Advertising in your local area should be a piece of cake considering you can use the newspaper, create business cards to drop around town, or even utilize local area Facebook groups to let people know you have openings.
Good luck to you!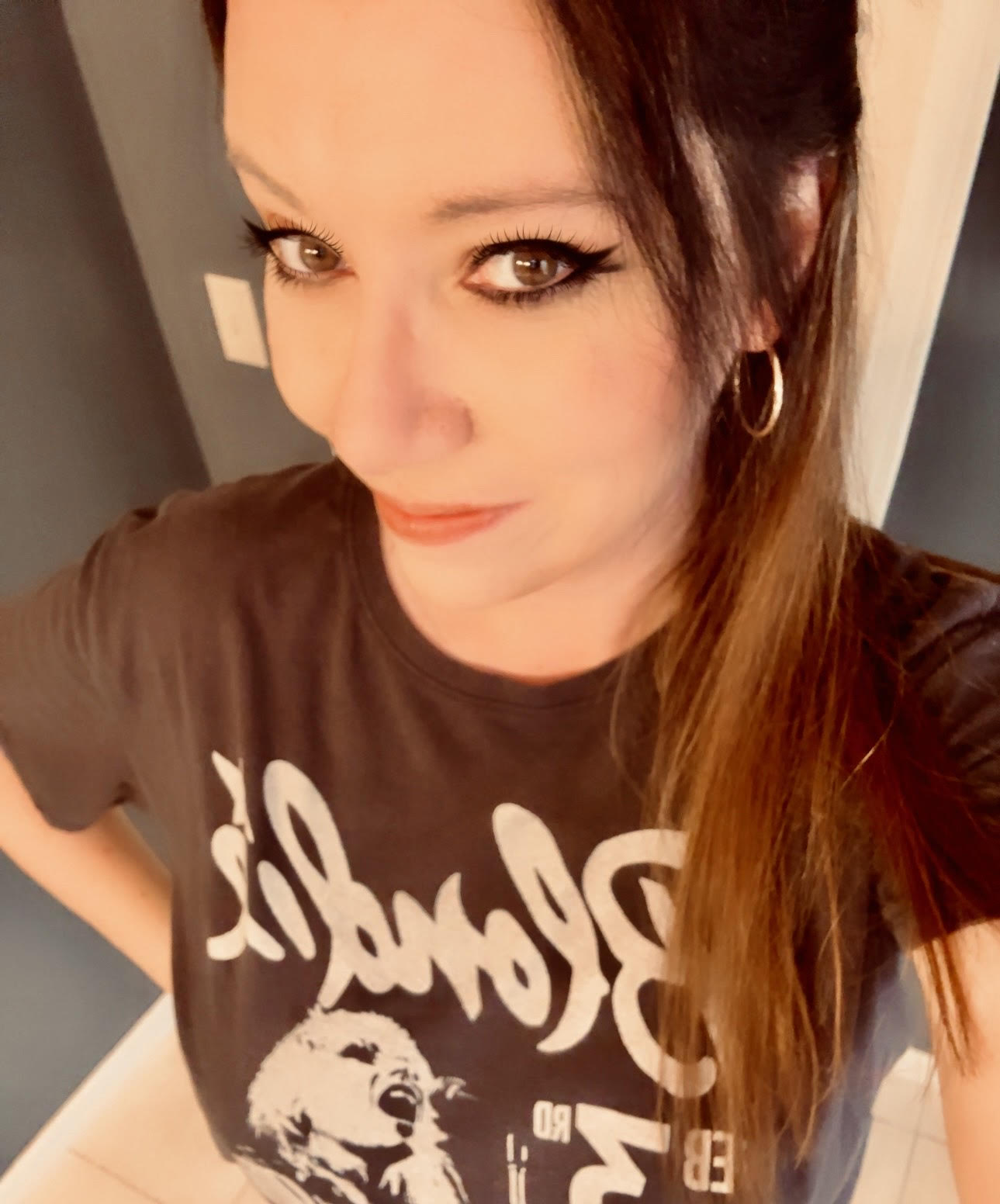 Anna Thurman is a work at home blogger and mom of two. She has been researching and reviewing remote jobs for over 13 years. Her findings are published weekly here at Real Ways to Earn.