What should a virtual assistant charge for services? And why do you see so much variation in services and amounts?
When I first opened my virtual assistant practice in 2006 (very part-time), the going rate at that time was $35 to $65 an hour.
Now, that is not to say that everyone charged that, but that was what most of the professional virtual assistant organizations were suggesting or listing.
Nowadays, I am seeing $50 to $80 as being more the average rate. Again, not everyone is charging that.
I know one virtual assistant who actually charges $250 per hour. She has been in the profession since the 1990's and is considered both a pioneer and expert and she does a more business consulting type of virtual assistance.
How Do You Calculate Your Rate?
Here is where the math impaired hang it up. The easiest way to determine how much you will need to make is to decide how much you will need per month to both pay your bills and to keep your business operational and functioning.
For example, if you need to make $3,000 a month before taxes and you plan on working 60 hours a week or 120 hours a month you will need to charge $50 an hour.
Now remember the 30-60-10 rule. You will only be working for money (billable time) 30% of the time. Then 60% of your time you will be marketing and looking for work. The other 10% will be doing your non-billable work such as updating your website, filing your quarterly taxes, etc.
So it really is an eye opener when you become self-employed, as so much of your time is spent finding your own work and clients. This is the hardest concept for all of those working from home to grasp. This is true for all freelance work and not just virtual assistants.
While I did touch on this in my eBook, there is also an online payment calculator even though it is more for regular jobs.
How Can You Make Sure That You Are Charging Enough?
When I first started it was calculated that anything under $35 an hour did not cover your high-speed Internet and basic expenses. Certainly a lot has changed since then.
It becomes apparent when you visit sites like Upwork or Fiverr.com that many are working well below that. It is also good to network with other virtual assistants and find out what they are charging to see if you are within an acceptable pay range.
An obvious sign that you are not charging enough is when your expenses begin to outweigh what you are charging. This is never a good sign.
What Is a Sign That You are Overcharging?
I am going to going to go out on a limb here and say that if you feel that the prices for your services are justified, then you are not overcharging. If you can back up your prices with testimonials and value-laden benefits, then you charge what you believe is justified.
I know many times virtual assistants will say, "But I am just lucky to get what I do charge." Then maybe it is time to add higher-end, more in-demand skills or certifications to your offerings. It may also be a time to re-examine who your target market really is. Not all target markets or industries are willing or able to pay top dollar.
Is It Better to Charge By the Hour or By the Project?
There are good reasons to do either one of those.
Charging by the hour is still something that a lot of virtual assistants do. You may charge everything by the hour, just be sure to have a really good time tracking software, such as MyHours.com or FreshBooks.
Most virtual assistants—not all—who do charge by the hour, only do so when a client has something on an "as-needed" basis that can be turned around in about an hour.
There are those clients who probably really can get most of their work done in about an hour a month. These tend to be much smaller clients who just need to "stay current" on a few things.
Charging by the project can be a great way to charge when you have become so quick (via speed or shortcuts) at what you offer that if you charged by the hour, you wouldn't make any money. The service that you are offering still has value, you are just very good and very fast at offering it.
What About "Bundling" and Packaging Your Services?
There is also something called "bundling" your services. What is bundling? Bundling is offering two different services which actually complement one another.
For example, web design and web content writing can go together. Translating and transcribing can also go together.
You can also charge for "packages". In fact, many virtual assistants nowadays seem to prefer charging by the project or offering packages.
There are social media packages, email marketing packages, and WordPress packages. All of these offer several services related to a particular skill and then rolled into a package with one price.
For example, if you offer a social media package, you could:
write two blog articles a week.
promote the articles on Facebook, Twitter, and LinkedIn twice a week.
engage the audience daily on the above-mentioned social media sites.
do a weekly report on the client's social media progress.
How Can You Raise Your Rates?
Again, offer high-end services such as WordPress migration and InfusionSoft. If you want to consistently raise your rates, you should always be investing in yourself (training and certifications) and your business (better software, advertising, marketing).
So, there you have it as far as the "going" rates for virtual assistants in the United States. Get out there and make this thing happen
Good luck!
BONUS – Get My Work at Home E-Book Bundle For Just $5 Right Now (8 E-Books Total)
If you are wanting even MORE links to jobs across a ton of categories (virtual assisting, data entry, transcription, and more), you may want to download my work at home e-book bundle.

It includes the following e-books ($1 each if you buy them individually):
You will get an email with a link to download the PDF files after your purchase.
Thank you!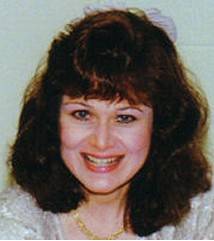 Leisa Good has worked in the corporate world as well as side hustled and operated a virtual assistant business full-time since 2006.. She wrote the eBook on that one! She is also a PFYP certified career coach and the owner of the blog, Powerfully Purposed For Success. She empowers folks 50-ish to find fun, flexible, and financially rewarding work both now and into retirement. However, this time it will be work/life on their terms.