Do you have an eye for fashion? Do you think that Hollywood stylists have all the fun? Would you like to get in on the action and make money too? Well, keep reading because Stitch Fix might have something in store for you.
Stitch Fix is hiring stylists who live in or near Austin, Cleveland, Dallas, Minneapolis, Los Angeles, Pittsburgh, Sacramento, San Diego, and the San Francisco Bay areas.
What Exactly is Stitch Fix?
Stitch Fix is a monthly clothing subscription box company that is extremely popular with women.
Every month, customers who have signed up for Stitch Fix receive curated, hand-picked boxes of new clothing from name brands, all of which are based on the customers' taste, style, size, budget, and lifestyle. It's a great, fun service and the company is growing by the day!
How Does Stitch Fix Work?
After the customer signs up with a profile, one of the professional stylists will go to work and ship out five clothing items to the address provided by the customer.
The customers get to try on the items in the comfort of their own homes and send back what they don't like. The customer will only pay for the items they decide to keep.
Customers sign up after creating their profiles to the subscription level of their choice. Subscriptions can be for every month, every other month or even every three months.
If the customer buys all five items, then a 25% discount will be given. However, a $20 stylist fee will be applied as credit towards any future orders. The average clothing item is about $55 before any discounts are applied. It's like having your own celebrity stylist!
L.A. Made, Sanctuary, Mystree, and Tart are just some of the brands offered. Currently stylists are only available for women—even pregnant women—however, in the future men might be able to get in on the action.
So, Where Do You Come In?
You fit in — no pun intended — by going to the Stitch Fix career page and finding one of the many locations nearest you to provide stylist services.
Many of these positions are remote/work at home; you just have to be patient enough to search for them. Sometimes the popular job search site, Indeed, also posts these positions.
For the stylist position, you will need to be at least 18 years old and committed to working 15 to 30 hours a week. You will also need to go to onsite training in the designated area. Training lasts about 6 hours.
What Computer or Equipment Skills Will You Need to Get Started?
The skills seem like they would be for most jobs:
You must have access to a laptop with Internet connection.
You must have good computer skills with web-based applications.
You must have a working knowledge of social media.
How Much Money Can You Make as a Stylist for Stitch Fix?
Stitch Fix does not publicly list the rate of pay for stylists on their job listings. However, Glassdoor has some salary information posted for the stylist position that indicates it may be around $16 hourly.
What Do Others Say About Working As a Stylist For Stitch Fix?
Glassdoor has some great stylist reviews here.
Overall, most work at home stylists for Stitch Fix seem to love the job, although a few complain about Stitch Fix expecting them to make customers happy with very limited inventory at times, and that can be difficult to do.
How Can Interested Individuals Apply to Become Stylists at Stitch Fix?
Just visit their careers page and check for work at home stylist openings in your area. Good luck.
BONUS – Get My Work at Home E-Book Bundle For Just $5 Right Now (8 E-Books Total)
If you are wanting even MORE links to jobs across a ton of categories (virtual assisting, data entry, transcription, and more), you may want to download my work at home e-book bundle.

It includes the following e-books ($1 each if you buy them individually):
You will get an email with a link to download the PDF files after your purchase.
Thank you!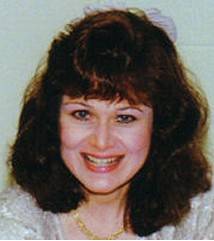 Leisa Good has worked in the corporate world as well as side hustled and operated a virtual assistant business full-time since 2006.. She wrote the eBook on that one! She is also a PFYP certified career coach and the owner of the blog, Powerfully Purposed For Success. She empowers folks 50-ish to find fun, flexible, and financially rewarding work both now and into retirement. However, this time it will be work/life on their terms.