Are you losing your attic, garage, and closets to clutter? Is your home so cluttered that you are having a hard time focusing? Would you like a way to turn some of that clutter into cash? Well, then keep reading because this article will give you 20 online sites like eBay where you can sell your unwanted items.
Why All of the Auction Sites?
Basically everyone knows about eBay, since it has been around since 1995 and first introduced as "AuctionWeb". However, there are so many other sites out there — depending upon what you are selling.
Also, many sellers have decided that they want a more targeted market for their specialized products. Hence, the birth of more auction sites and other online resale stores.
So, What Are These 20 Sites Like eBay?
Gazelle – If you have an old iPhone or other device you need to get rid of, you can sell it or trade it in to Gazelle very easily. They will even pay the shipping costs for you.
BuyBackWorld – (See BuyBackWorld Review) – This site will buy broken and used electronics to not only refurbish and then resell them, but also for the parts. Shipping is free—just print a shipping label. Payment is made via PayPal or check.
Etsy – (See Etsy Review) This well-known site is where high-end crafters as well as artisans sell their handmade artwork. There are many products in any number of categories.
Handmade items can be considered "crafty" or high-end art. All handmade products must be actually handmade. You'll pay 20 cents to list the item, and Etsy will charge a 3.5 percent fee upon sale.
Decluttr – This is a site that allows you to get rid of your unwanted CDs, DVDs or cell phones or games. You may use the barcode to find the item and then offer it for sell. Payment is offered the next day via PayPal with free shipping for the buyer.
Glambot – This is a site where you can sell your unwanted makeup and not only earn money, but also credits to buy the "correct" makeup in one of their stores. You will need to become very familiar with their policies on selling your unwanted makeup.
Amazon – (See Amazon Review) – Amazon is a great site for selling new or used CDs, DVDs or books as well as a variety of commercial products.
Payment is received once a month via automatic deposit. The same item will be listed by several buyers describing the overall condition of the product.
Artfire – Artfire is an online site to sell handmade crafts, craft supplies, and vintage items. Once you set up your store, Artfire does charge a monthly fee of $20 to maintain your store, and the listing fees decrease as you list more items.
Bonanza – This is the site that Oprah raves about! Think of it as a discount center for brand name items as well as a flea market, but a place to also sell crafts.
No setup fees to operate your own e-store! Buyers basically pay the asking price for the items instead of bidding on them.
Bookoo – This is a site to sell locally and hookup with your neighbors. You will need to meet the buyer and collect payment. Some feel it is an alternative to a yard sale or the classified section of their local newspaper.
Craigslist – This site is another you're probably already familiar with. You can list anything for sale here, for free. Just be sure to use caution when meeting potential buyers (strangers). Make sure it's in a public place when completing the transaction.
DiggersList – This is a place to list your home improvement-type items. Items listed are either for decorating or making your home more functional. Once you find an item type in your town and zip code. See what is available in your area and the number of miles that you are willing to drive to purchase these items.
DreamsRecycled.com – This site was a result of a marriage breakup. Tiffany Beverlin was left to not only sort out her new marital status, but also through closets and closets of bad memories.
Even though many of the items carried bad memories, that didn't mean that they didn't carry a good price. This is the site where divorcees and other jilted lovers come to sell their unwanted items and move on to other dreams.
Facebook Yard Sales – If you have a Facebook account, you can do a search for yard sales in your area. Once you find one — you'll probably even recognize several of the people already there.
You can send a request to the administrator asking to join. Then, just upload your items, add a description and a price, and watch the item sell.
You will have to make arrangements with the buyer to meet and also how you want to collect payment. Given the obsession most people have with checking their Facebook accounts, it isn't difficult to unload unwanted items.
Handmade at Amazon – (See Amazon Handmade Review) –The great thing is that you can sell your handmade items here and then sell your non-handmade items at Amazon.com. You do have to request an invitation to be able to sell here, but once accepted it is free to list items.
Letgo – This is a site which allows you to sell furniture, clothes, and just about anything.
What most people really like about the site is that you can just log in via social media and begin selling that way. You don't have to spend 30 minutes setting up your account. You will need to meet with the buyer and collect payment on your own.
NextWorth – is also a website similar to BuyBackWorld that buys to refurbish and resell as well as buys for the parts. Payment is made with either PayPal, check or a Target gift card.
Poshmark – This site is for high-end clothing lovers who want to sell or buy. Poshmark is known for its "posh parties", which connect buyers and sellers.
Swappa – Swappa makes it possible to sell gently used mobile devices, Chrome books, MacBooks, and other electronics online. There are no seller fees. Instead, the buyer pays a small fee to Swappa that is built into the price of the item.
Tradsey – If you have designer clothing and accessories for men or women then Tradsey is the place to be. Designers like Louis Vuitton and Gucci are all available at steep discounts when you sell your used items.
Bonus Mention!
Amazon FBA (Fulfillment by Amazon) is something many people are doing now to earn a living selling stuff online.
The great thing about Amazon FBA is that THEY ship to your customers — not you! You just source the items, ship them in bulk to Amazon, and they do the rest!
If this is intriguing to you, you can sign up for this FREE 7-day email course from Jessica and Jeff Larrew (6-figure Amazon sellers) to learn more about how it all works.
BONUS – Want to Sell a Digital Item Instead That Requires No Shipping?
If you are interested in online sales but the idea of heading to the post office to ship out products feels like a massive and time-consuming pain, you may want to consider selling digital products instead.
There are lots of digital products you can sell and you may be thinking e-books and e-courses. Those are great, but they take a great deal of time to put together.
Digital printables are another idea for you! They can be made quickly, and you don't have to have any graphic design experience. Plus, people snatch them up like crazy on sites like Etsy.
Also, there's never any shipping. The people who purchase them will just get a downloadable file to their email, and you get paid. These digital printables can sell over and over once they are made!
For more info, you can sign up for this FREE online workshop hosted by my friend Julie of Gold City Ventures. She made $10,000 in her first year of selling printables on the side.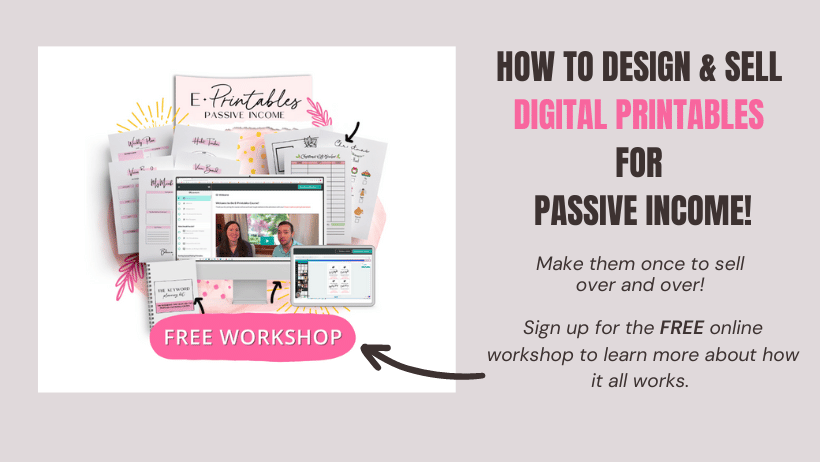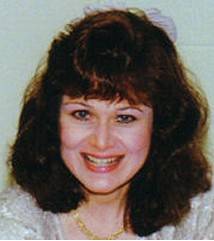 Leisa Good has worked in the corporate world as well as side hustled and operated a virtual assistant business full-time since 2006.. She wrote the eBook on that one! She is also a PFYP certified career coach and the owner of the blog, Powerfully Purposed For Success. She empowers folks 50-ish to find fun, flexible, and financially rewarding work both now and into retirement. However, this time it will be work/life on their terms.