Have you been thinking about searching for legal transcription jobs online? Did you once work as a legal administrative assistant, legal assistant or paralegal? Would you like to find a way to work from home doing legal transcription? Well, then this article may be of interest to you.
One of the most popular ways to make money working from home is as a transcriptionist.
Two work at home transcription challenges are deciding which type of transcription to pursue and how to gain experience.
What Are The Four Types of Transcription and How Do They Differ?
The four types of transcription are:
General Transcription
Legal Transcription
Medical Transcription
Technical Transcription
I will briefly go over the four main types and then focus on legal transcription.
1 – General transcription refers to general correspondence such as letters, memos, and meetings from businesses such as banks, financial institutions, schools, and utility companies. The sky is the limit.
2 – Legal transcription refers to transcription that would be used in law offices or courtrooms. Most of the terminology is in Latin.
3 – Medical transcription would be transcription for doctor's offices, hospitals or clinical settings. These terms can also be Latin, but not necessarily as they refer to human anatomy, modalities, medications, and procedures.
4 – Technical transcription refers to transcription for computers and other high tech specialties to compile text books and instructions.
What is Particularly Appealing About Legal Transcription Jobs?
Legal transcription is for those who have an interest in law or have maybe served in the past in the legal field. Sometimes a legal transcriptionist is called a scopist even though they are NOT the same thing.
A scopist is the one who receives the transcription—usually from a court reporter—and becomes the editor and proofreader. The role of a scopist is getting the document to as close to perfect as possible.
How Can Someone Get into Legal Transcription?
There are certainly courses out there as well as companies considering beginners.
Also, if you have a legal background and type fast enough to make it worth your time, then you can also try to venture out into an already established company (see below) or "hang your own freelance shingle" on Guru, Freelancer, Upwork or Amazon Mechanical Turk.
What Are 5 Companies Occasionally Offering Legal Transcription Jobs?
They are:
1 – eScribers
This company has experienced a lot of growth over the last few years, and this growth has created a sustained workflow for the company's transcribers.
Transcriptionists are paid weekly via direct deposit, and they claim to have high pay rates. You will need to be a US citizen to qualify for their transcription positions.
In addition to transcribers, eScribers also needs remote proofreaders. There is a steady flow of work available for proofreaders as well.
Go here to apply with eScribers, or read our eScribers review first.
2 – Cambridge Transcriptions
For those of you who are experienced and would like more of a challenge when it comes to legal transcription, Cambridge Transcriptions might be a good fit for you.
You are invited to send your cover letter, resume, and transcription examples to their recruiters. From there you can take the necessary steps towards becoming a part-time employee either online or offline.
Go here to apply with Cambridge Transcriptions.
3 – Daily Transcription
This company is for full- or part-time transcribers in the legal, medical or general transcribing genres. They only hire US residents and income will vary by client and experience even though they will take a chance on less experienced transcribers.
Go here to apply with Daily Transcription, or read our Daily Transcription review.
4 – SpeakWrite
SpeakWrite is often hiring work at home transcribers with experience in Legal, General, and Spanish transcription. More specifically, you must have at least one year of experience in these areas within the last five years. They accept applicants from the US and Canada, but unfortunately cannot contract with residents of California at this time.
Go here to apply with SpeakWrite, or read our SpeakWrite review.
5 – Tigerfish
This company is for both general and legal transcription, and they do accept beginners! The pay is ½ cents a word, and pay will depend upon how fast you can type.
Once you sign up using the application form, download the style guide to study for the test. Pay for beginners ranges from $6 to $9 an actual hour. They pay via PayPal every two weeks.
Go here to apply with Tigerfish, or read our Tigerfish review.
Keep in mind every company you may apply with has different requirements. Their style guides may vary as well as the equipment needed.
Want to Know More About Work at Home Transcription and How to Get Started?
If you've read the above reasons for getting into transcription as a work at home career and you're thirsty for more information, I recommend Janet Shaugnessy's FREE transcription training workshop!
Janet has been in the transcription business for over 16 years now.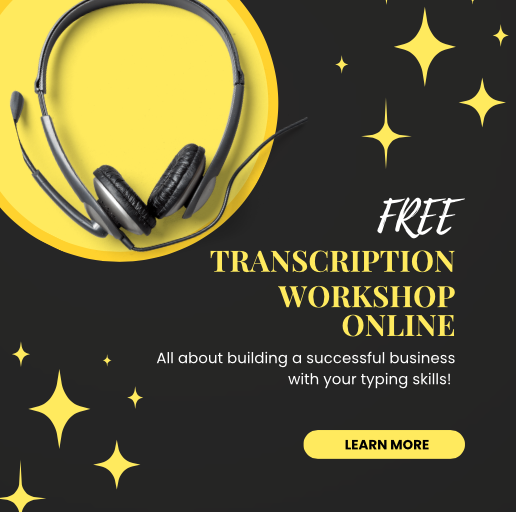 This explores how to build a business using your typing, writing, and editing skills.
You'll learn how much you can earn, where the work comes from, how to determine if you are cut out for it, and a lot more.
GO HERE TO CHECK IT OUT!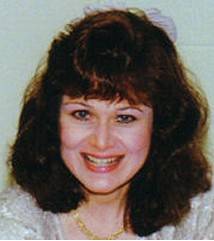 Leisa Good has worked in the corporate world as well as side hustled and operated a virtual assistant business full-time since 2006.. She wrote the eBook on that one! She is also a PFYP certified career coach and the owner of the blog, Powerfully Purposed For Success. She empowers folks 50-ish to find fun, flexible, and financially rewarding work both now and into retirement. However, this time it will be work/life on their terms.