Fiverr, if you aren't familiar, is an online marketplace where you can offer your services to anyone for just $5. And when I say services, I mean almost anything. You can get paid to write, do graphic design, make videos, translate, edit, social media shares, the sky is the limit.
But for newbies, instant success with Fiverr isn't all that common. For one thing, it can be pretty hard to get your listed gigs seen and purchased when you're just starting out. So there are a lot of people who give Fiverr a quick whirl and then stop trying when it seems like it will be too hard to make anything.
For today's post, I talked to several different people who have had some success selling on Fiverr to find out what tips they would offer to people just getting started on the site. I hope this is insightful and helpful for you if want to do well on Fiverr but just have no idea how to get the ball rolling.
Reviews and repeat customers are the keys to success on Fiverr. When delivering orders, always remind your Buyers to leave a review and Favorite your Gigs for future ordering if they were happy with your service. Ask that if they aren't happy they allow you the opportunity to remedy the situation before leaving a poor review. Make that personal connection and let them know you are looking for an ongoing business relationship and not to simply to make a few bucks and run.
Keep your basic Gig offering short and sweet. After Fiverr fees, you are bringing home $4. The real money is in the upsell, or Extra. Whatever your area of expertise, brainstorm tasks that can not only be completed in 5 or 10 minutes but that are also scalable. For example, you could offer to write three relevant, hashtagged Tweets for $5 and then offer expedited delivery, additional Tweets and scheduling as your Extras. Your $5 Gig just turned into $100+ per order potential.
I love Fiverr both as a buyer and a seller. One thing to keep mind is that it's a search engine, just like Google. Only better, people searching on Fiverr are expecting to spend money. That means thinking about what your customer might type in to try and find your service, and including those keywords in your gig title and description.
The other must-do for new Fiverr sellers is to add a video to your gig. This is your 60-second commercial as to why someone should hire YOU instead of the thousands of other sellers who are out there. Take a minute to write a solid script that briefly explains the problem your buyer is facing, how you can solve it, and why you're uniquely qualified to do so.
3 – Tips From Dion Lynk, author of "$10K on Fiverr, an Intro to Internet Income"
Decide what you want Fiverr to be for you, and work inline with those expectations. If you want Fiverr to be a full-time business for you, put EVERYTHING you have into making your offering a world class product that people will want to continually purchase on an ongoing basis.
Think of Fiverr as a paid internship where you can sharpen your customer service experience, skill set & learn about product creation/distribution. I wasn't very good at naming things or design when I first started back in 2010, but I've grown considerably as a creative from both a technical and mental point of view, because I've put many moons into cultivating my style, process, and perspective. This has happened both inside and outside of the marketplace, but due to the manner in which we work on fiverr, (with the strict time constraints, global client base and varying industry projects) I've developed an extremely unique skill set that allows me to move at an elite pace both mentally and technically in all of my other endeavors. Fiverr has essentially turned me into a well oiled machine when it comes to making business decisions, creative resolutions and implementing technical prowess.
For more exposure, create a free blog with either Tumblr, Blogger or WordPress and write once per week sharing your experience (even if you're just starting out). Over time you'll create more traffic to your gig and an audience of people who will buy your gigs and more.
Update July 2019
Chris Guillebeau of Side Hustle School did a podcast about Dion's Fiverr journey if you'd like to listen for more detail. You can check that out here. Dion has continued to see great success with Fiverr since I originally posted this!
4 – Tips From Connie Brentford @ We Love Readers
I use Fiverr to jump-start almost all of my online business ideas. It's a great place to test how marketable your skills are and if you truly enjoy doing a certain type of work. Right now, I'm using Fiverr as a lead-getter to boost my new book promotion business, We Love Readers. Here are some beginner tips to help you create a lucrative, well-written gig from day one.
Once you've decided what type of gig you want to offer, it's important to find out which Fiverr sellers are making the most money with that gig and then figure out why.
1. Log out of your Fiverr account if you've already set one up. Fiverr offers biased results based on your prior purchases and searches. It's better to get unfiltered results when you're doing your research.
2. Once you've logged out, pretend you're a customer and type in the keywords you would use to search for the gig you'll be creating.
3. Once the results are populated, make sure you've picked the High Rating tab. These are the Fiverr sellers that are making the most money for your keyword. They will likely have thousands of order ratings. If your High Rating tab shows sellers with less than one hundred ratings, you should seriously consider another type of gig or try a different keyword search for the same service.
4. Look at the top 12 gigs. This is where you want your gig to eventually appear. Most buyers won't scroll down much on the page, so the higher the placement, the more sales you'll get.
5. Make a list of everything the top 12 gigs have in common. Do they all have a certain type of photo or video? Do they mention a fast-turnaround or quality work? Do they mention a special certification or skill set? What they say and do is resonating with buyers. This is why they're the top sellers for their keyword/service and this is what you need to figure out.
This research will give you an outline to craft your own gig's sales pitch. Don't worry so much about the gig extras when you're just starting out. Your job is to craft the perfect $5 gig first, then worry about extras once you know you have a winner.
I started using Fiverr to sell gigs almost a year ago to see if it could really work for me as another resource for online income. To my surprise, I have earned extra income every single month from Fiverr. Although some may feel that Fiverr is too saturated with similar gigs and there is a lot of competition, please understand that it can work for you also. Here are a few tips to help you get started on Fiverr as a seller.
Try to keep your Fiverr gig's as simple as possible so that the buyer will not be overwhelmed and they will know exactly what they can expect from your gig. Provide something unique and interesting in your Fiverr gig that another seller may not offer to help your gig stand out. If at all possible, include a very short video in your gig because you are 4 times more likely to get your first sale! If you are nervous about making a video, rehearse what you are going to say so that you will appear natural but try not to exaggerate or make promises that you can't deliver.
Make sure that you respond as quickly as possible to any potential Fiverr buyers that may be interested in purchasing your gig. If you do this, you will be more likely to get sales because happy customers will leave you positive feedback which will encourage other Fiverr buyers to check out your gig and possibly make a purchase also. One really important tip is to not be afraid to promote your Fiverr gigs. Even though Fiverr gets a lot of traffic, you will need to promote your Fiverr gigs both offline and online – if possible. Print up your personal Fiverr business cards, promote it on social media, tell your family, friends, etc. to get the word out. Modify your gigs to make them better. This will happen naturally as you continue to communicate with Fiverr buyers because they may inquire about other services that you could either incorporate or add to your gigs.
Please add extras to your gig so that you can earn more money. One easy way to do this is to offer to fulfill that gig in a day or even an hour for an extra $5. Trying some of these techniques can help you not only to get your first sale but also improve your Fiverr rating so that your gigs will show up in the results higher- leading to more sales.
Fiverr is a great place where you can earn some side income and it doesn't require a lot of work. Our biggest piece of advice for anyone that is looking to get started on Fiverr is to offer a passion of yours as a service. When you do this, it doesn't quite feel like work. That was one of the ways that we justified making a small amount of profit. For every $5 gig that you offer, Fiverr will give you $4. To some that may not be much. But, if this is something that you can do in your sleep, why not generate some money for it, even if it is only $4.
You can develop a small ebook of already written content that you may have on your blog, if you are a blogger. It can literally be that simple. Fiverr does allow you to make extra money by offering gig extras. As you generate more sales and positive feedback, your account will get upgraded for additional benefits!
We would also recommend sharing your gig to as many people as possible. You'd be surprise how many people need your services. Sharing our gig on Periscope generated the most leads for us. Use social media to your advantage. That's the easiest way to get the word out to as many people at once.
---
Thanks to everyone who participated! If you're someone who has had some success with Fiverr, please feel free to comment below and share your insight.
BONUS – Get My Work at Home E-Book Bundle For Just $5 Right Now (8 E-Books Total)
If you are wanting even MORE links to jobs across a ton of categories (virtual assisting, data entry, transcription, and more), you may want to download my work at home e-book bundle.

It includes the following e-books ($1 each if you buy them individually):
You will get an email with a link to download the PDF files after your purchase.
Thank you!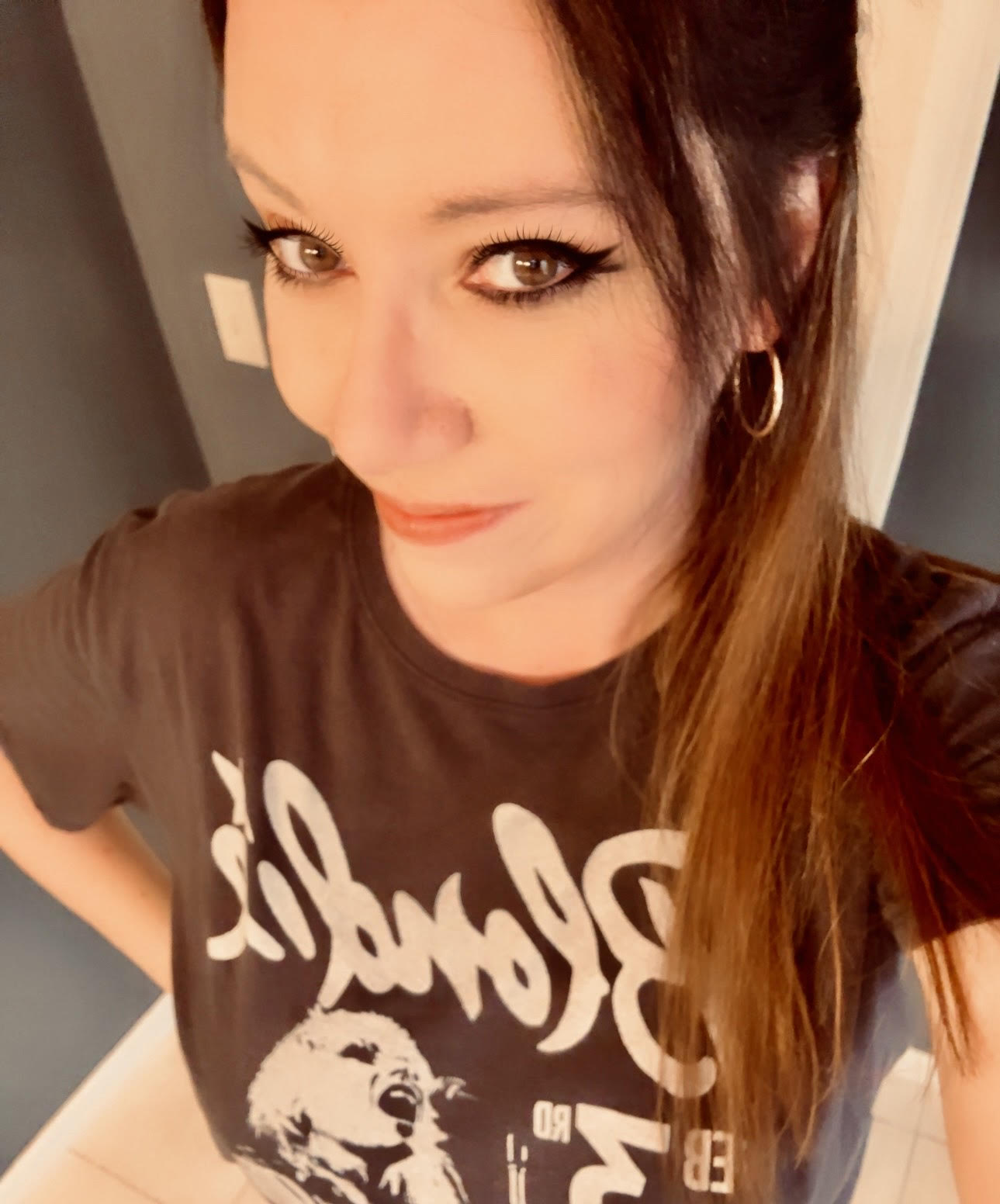 Anna Thurman is a work at home blogger and mom of two. She has been researching and reviewing remote jobs for over 13 years. Her findings are published weekly here at Real Ways to Earn.