If you're looking for a fun and easy way to make a few extra bucks, you might want to hop on over to your local thrift store, and start searching for hidden treasure.
Why? Because thrift store managers often don't have the time or inclination to research the value of every item donated, and some items only have value to small markets of collectors anyway.
As a consequence, it's very easy to find amazing deals at thrift stores, and then take these items online and resale them using services like Ebay and Etsy for huge profits.
For some people, flipping merchandise found at thrift stores is actually a primary source of income, so if you enjoy browsing through used items, looking for great deals, this opportunity might be well worth examining.
Below we'll list some of the items commonly found in thrift stores which have the highest resale value, and talk a little about each.
Video Games and Old Game Systems
Even with all the new technology available these days, vintage games are still a big draw in the gaming community. And while many of those games have been recreated for modern computers and consoles, some enthusiasts still long for the classic experience of playing on the original hardware.
You don't see old games and consoles at thrift shops as often as you used to–many of them have been snatched up over the years — but if you look around you can still find them on occasion; and often at ridiculously discounted rates.
Because gamers have a voracious appetite for these old machines, games and systems with low price tags that still work are likely to fetch a decent profit on resale.
One site that will take your old video games and game systems is BuyBackWorld. It's really easy to get a quote for what you have to offer. Then, they'll pay your shipping costs to send it to them.
Used Books
Thrift stores are often full of used books, including both paperbacks and hardcovers. Usually the prices for books in thrift stores are much lower than the markup you can get at various online retailers, and this is especially true when you're able to find books that have become collectors items.
Books become collectible for a lot of reasons. Sometimes the cover art for a particular edition becomes rare, or is especially prized among fans.
Sometimes one edition of a book will have an error or flaw that makes it interesting to collectors. Like most other items, books can also become valuable simply due to age.
Early editions of well-known classics can fetch a hefty sum, and there are also legions of collectors out there looking for older books in less obvious niches, such as vintage textbooks.
Board Games
You can generate a very good profit selling used board games online. This would include classic games that are still being made today, and flash-in-the-pan games that were only produced for a few years.
Some games and editions are more collectible than others, so do some research before you just jump in and start buying every game you come across.
Also, remember that people who collect board games are probably going to be particularly concerned about the condition of the box, and you'll want do everything you can to make sure the game isn't missing any pieces before you buy.
Dishes and other Glassware
There are plenty of people who collect vintage or antique dishes, along with glassware of all kinds. You'll come across these items in thrift stores quite frequently, and often there will be whole matching sets, with every piece stacked up for sale, and prices that are just a fraction of what you can get for them online.
But unless you're already an enthusiast yourself, you'll need to do a lot of research before you start shopping for these items. There are a huge number of different reasons why dishes and glassware might (or might not) be valuable.
You need to have a good working knowledge of all the major name brands, an understanding of how the age of an item can affect value, and a solid grasp of the differences between the materials the items are made from, including the question of which materials are collectible and which ones.
For example, if you find pyrex dishes in thrift stores, you can almost certainly resell them for a hefty profit, especially if they're in good condition, but you have to know what to look for.
Clothes
One of the main things you can find in vast quantities at any thrift store is clothing. And usually the prices are hugely marked down. In some stores, clothing costs much less than $1.00 per item.
Which makes sense, because thrift stores tend to be overstocked with clothes, and most of the items aren't worth much at all. But some things, particularly when there are major name brands involved, can be resold for big money.
The trends are constantly changing, so you'll have to know what era of vintage clothing is bringing big money at any given time, and which name brands are popular, but it's not all that unusual for certain items to go for a hundred bucks or more.
If you know what you're doing you can walk into a thrift store, find something for less than a dollar, and then turn around and sell it for fifty. That's an incredible markup and well worth the effort.
We have a post on some places to sell used clothes online if you're interested.
Blankets
This is one of the lesser known items that can earn you a decent amount. Blankets with vintage patterns, and antique blankets, are both highly resalable.
You'll want to investigate this market carefully before purchasing anything, because most items you'll find are worth very little. And obviously, it will only make sense to purchase items that are in good to mint condition.
Record Players and Vinyl Records
Turntables and records were replaced by newer technology decades ago, but there are still plenty of collectors who prefer the warm organic sound of analog record albums to Compact Discs or other digital formats. Consequently, records and old turntables are some of the hottest collectible items around.
Often at thrift stores you can find boxes stuffed with old vinyl albums. Many of these will resale for very nice profits, and if you happen upon old record players that still work, they can usually be resold just as easily. As always when you're buying items with collectors in mind, condition is crucially important.
Film Cameras
Since digital cameras have basically taken over in recent years, some photography enthusiasts have begun collecting old film cameras. There's a market for both high-end, and lower-end, film cameras.
I had a look on Ebay while researching this article, and found prices ranging from five dollars to several hundred for Canon and Nikon models, so there's definitely money to be made.
Also, keep in mind, some higher-end cameras come with detachable lenses which work just fine on the latest models. And camera lenses, as a rule, are fairly high-dollar items which can bring a pretty penny online, regardless of age.
Tools
In many cases, old tools are just as good as new tools. They're made of tough materials like iron and steel, which means wear and tear isn't much of an issue.
Craftsman tools, in particular, have a lifteime warranty, and savvy buyers are perfectly willing to pay good prices for them, no matter how old they are. In certain situations, older tools might even be worth more to certain collectors.
Some of the items listed above will be easier to find than others, but you should look around at all the thrift stores in your area, and see what sort of merchandise they specialize in. If you do your research beforehand, there's a good chance you'll walk out with something you can flip for a big profit.
Be sure to get our weekly work at home newsletters if you don't already! We frequently discuss ways to sell your stuff online as well as mention new work at home job leads. It's free!
BONUS – Want to Sell a Digital Item Instead That Requires No Shipping?
If you are interested in online sales but the idea of heading to the post office to ship out products feels like a massive and time-consuming pain, you may want to consider selling digital products instead.
There are lots of digital products you can sell and you may be thinking e-books and e-courses. Those are great, but they take a great deal of time to put together.
Digital printables are another idea for you! They can be made quickly, and you don't have to have any graphic design experience. Plus, people snatch them up like crazy on sites like Etsy.
Also, there's never any shipping. The people who purchase them will just get a downloadable file to their email, and you get paid. These digital printables can sell over and over once they are made!
For more info, you can sign up for this FREE online workshop hosted by my friend Julie of Gold City Ventures. She made $10,000 in her first year of selling printables on the side.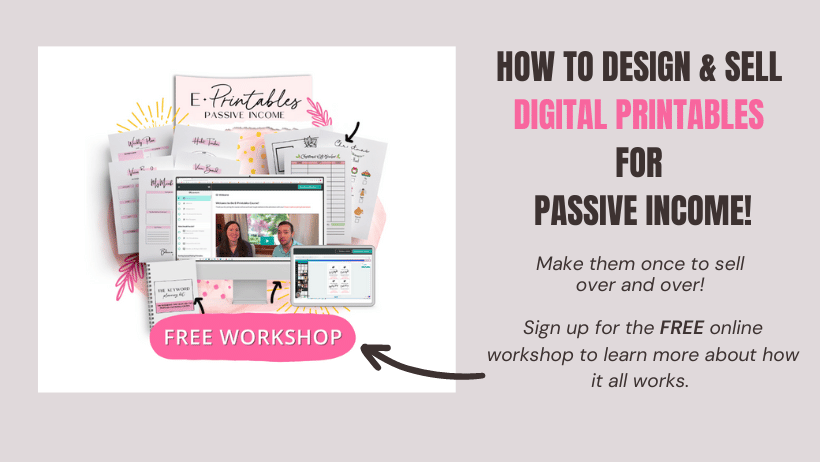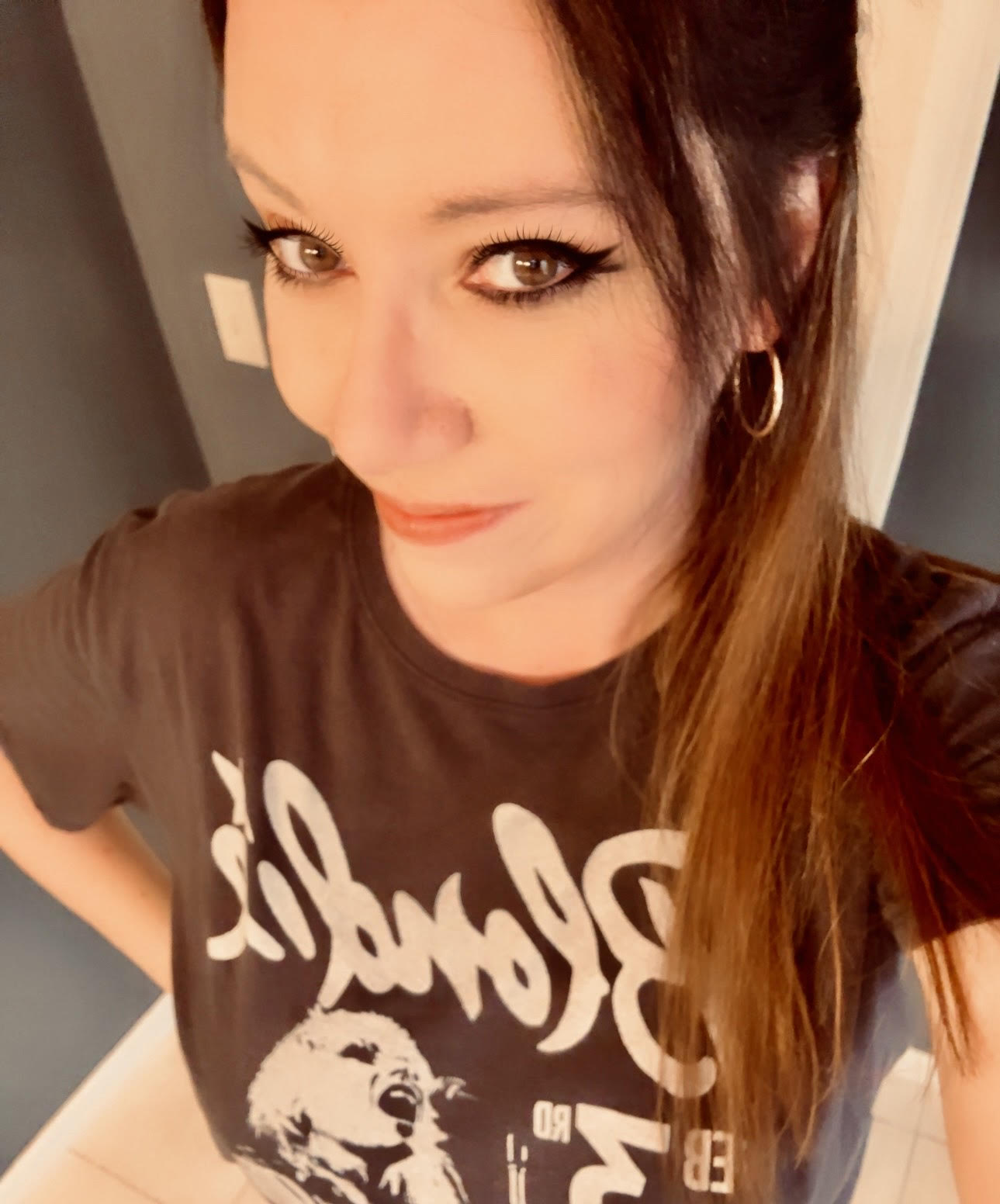 Anna Thurman is a work at home blogger and mom of two. She has been researching and reviewing remote jobs for over 13 years. Her findings are published weekly here at Real Ways to Earn.