Today we are talking about Respondent.io. In this Respondent.io review, you'll learn what they are, who can participate, how much they pay, how it works, how you sign up, and much more!
You will be really excited about this opportunity if you are looking for a legit way to earn good money for participating in online research studies.
Before we get into the overview of how Respondent works, be sure to sign up for our weekly work at home and extra cash email updates. It's free and only takes a second to put your email in!
What is Respondent.io?
Respondent.io is a research firm who conduct surveys and studies for client companies.
The studies are pretty wide ranging, involving everything from focus groups, to usability testing, and video-conference interviews.
They claim to be looking mainly for professionals to do the studies, but anyone can sign up. But they are actively interested in recruiting the following:
Software developers
Enterprise software users
Marketers
Business owners
Executives
Sales and support professionals
But again, anyone can register and earn money. And the type of study you do will always vary.
As a participant, you're paid very well for your time, and the company is always actively recruiting new people to join their study pool. Below, we have some more info on how it all works.
Requirements to Join Respondent.io
You need to be 18 years or older with a Paypal account. You can link your Facebook and LinkedIn, too, but you don't have to.
Respondent.io offers both international and studies for US residents, so your location doesn't matter! On the website it says they're particularly interested in industry professionals, parents, and students.
How Do Respondent.io Studies Work?
Step One – Sign Up to Be a Respondent
Go to the top of the screen on the Respondent.io homepage and select "Participant Signup" under the blue "Get Started" button.
Step Two – Fill Out Your Profile
After signing up, you'll have to fill out some information about your background and provide Respondent.io with detailed demographics data. They will use that information to match you with companies conducting studies targeted at people like you.
You will need to verify your email address, and they will also try to get you to verify your work email and connect your LinkedIn account if you have one. You do not have to do those two things, but it may increase your chances of getting selected, especially if you work in any of the primary industries they are looking for more participants in.
Step Three – Log In to Respondent.io And Check For Studies
Each time you log in, you can see a list of studies you qualify for and apply to those that seem most interesting or lucrative. The application for each study involves filling out screening surveys.
If you're not familiar with screening surveys, these are short and just meant to check if you are a good fit for a study. You are not paid for the screener survey.
Once selected for a study, you get to choose a time for participating that's convenient for you.
Note that Respondent.io only allows you to complete three "screener" surveys per day.
What Are The Studies Like On Respondent.io?
According to users, the studies are quite varied in terms of what you'll be expected to do. Sometimes it's as simple as answering a few survey questions or following a set of instructions while using a computer or phone application.
Other times, you may have to converse with someone for a few minutes, discussing some topic or other through a skype-like interface.
I even found one person on a web forum who actually had people visit his house in person to conduct an interview!
These won't take much time out of your schedule. Most studies aren't more than an hour long.
How Long Do Studies Take To Complete?
Most studies apparently take about 30 minutes to complete. But again this will vary. One good thing is that the longer and more involved the study is, the more money you earn.
How Much Can You Earn On Respondent.io?
According to their website, Respondent.io pays about $140 bucks per hour, and because the average study takes about 30 minutes, the math really adds up pretty fast.
But realistically, this is still just an extra cash opportunity because you're most definitely not going to be doing this non-stop for eight hours a day.
You won't qualify for every study they have available, so it's reasonable to expect you won't get a constant stream of opportunities.
There will likely be significant gaps where you don't get to participate in any studies at all, and this may be more of an issue for some than others, due to demographics.
However, some participants (but not most) are able to make several hundred dollars in just a few weeks, which is way more than usual for companies like this.
Here is a screenshot of my own personal dashboard, showing what some of the studies I'm invited to apply with are paying:
As you can see, this is not too bad for the length of time the studies take.
Respondent.io Referral Program
Respondent.io does offer a pretty nice referral program. And full disclosure, I am using my referral link in this post. You don't have to sign up using it, but of course I appreciate it if you do!
You can earn $20 if you refer someone to Respondent if they earn $75 in incentives. If the person you refer earns $100 in incentives via a specific project they refer you to, they will pay you $50!
So if you sign up, be sure to invite people you know, too.
How Does Respondent.io Pay?
Payments are delivered through Paypal if you complete a study for Respondent.io. They will deduct a fulfillment fee of $1 or 5% (whichever is higher) from the advertised incentive.
Note that Respondent.io is not in charge of making sure you get your earnings. It is the researcher's responsibility to mark you as "attended" for the survey you completed and issue your payment via Paypal.
How Long Does It Usually Take to Get Paid On Respondent.io?
It can take anywhere from a few days to over a week. Again, it will all just depend on the researcher you're doing the study for and how fast they are to mark you as attended and process your payment.
Respondent does want you to let them know if it's been ten days and you haven't been paid.
How Does Respondent.io Make Money?
They make money by hosting the platform for researchers in different industries to conduct their studies. The researchers will pay Respondent.io to find research participants and host the studies.
They also make money via their fee (mentioned above) that they take after you are paid.
Respondent.io Reviews On Reddit
I found out a lot about this company by reading comments from users on Reddit.
Good Feedback on Respondent.io
There are a lot of people talking about Respondent.io, and many of them seem to be thrilled. Almost everyone seems to agree that the pay is fantastic, and the studies are usually really easy, and payments are made as promised.
Scams On Respondent.io
I only found a few notable complaints. The worst complaint I found came from an individual who said he signed up for a study and discovered that the client-company wasn't really conducting research at all. Instead, they spent the entire video-conferencing session trying to sell him something!
He didn't bite, and unfortunately in the end, they didn't pay him. When he complained to Respondent.io, he was unable to get anything resolved.
This man's experience was obviously pretty rotten, but he seemed to be a rare exception to the rule.
Frequency of Getting Selected For Studies
The only recurring complaint I noticed came from people who said they rarely ever got selected to participate in studies, even though they applied often.
Apparently a lot of the client companies only choose a small number of participants for each study, so you might spend a lot of time filling out applications with little or nothing to show for it.
This could get pretty frustrating, but since the pay is so high, all you have to do is get lucky a few times a month, and you can still end up with a decent amount of cash.
Pros And Cons of Respondent.io
Pros
Great payout amount
Easy studies
Open worldwide
A more lucrative way to earn extra cash than rewards sites and paid survey panels
The vast majority of reviews are good and most researchers are trustworthy and honest
Bonus for referrals is good
Cons
You aren't guaranteed to get selected for studies
Some researchers aren't going to be trustworthy, and Respondent.io acting as a third party isn't in complete control of this
You can only complete three "screener" surveys per day
Is Respondent.io Worth It?
I think so. The pros heavily outweigh the cons. I have signed up myself and am actively filling out screeners to see if I can get selected for something! I will keep you all posted with how it goes and if/when I get paid.
Some Tips For Success With Respondent.io
Check Daily or Multiple Times a Week For New Studies
If you are really eager to earn some money with Respondent, check the site every single day for new studies to show up under your dashboard, and answer questions if you are invited to. Studies can fill up fast, and you don't want to miss out on trying to get in on one you may qualify for.
Thoroughly Fill Out Your Profile
Don't be shy, and fill out everything. Add your work info, your full demographics, and connect your LinkedIn account if you have one. And if you don't have one, make one! It's free and easy.
The more Respondent.io knows about you, the more likely they will match you to projects you'd be a fit for.
Be Mindful About What Screener Surveys You Fill Out
Remember you only get to do three screener surveys per day. So make them count! Look through the list of potential projects and only fill out screeners for ones you really do think you'd qualify for.
If you fill out something just for the heck of it that you know doesn't really sound like you, that could take away from another project that may appear that day that you could qualify for.
How to Get Started With Respondent
If becoming a Respondent.io research participant seems like the sort of opportunity you'd like to jump on, go here to read more about them and create a profile.
Again, remember that you'll probably have to fill out some fairly detailed forms with personal information, so it may take a little time to finish up and start actively trying to get selected for Respondent studies.
Respondent.io Alternatives
If you don't think Respondent is for, or you just want to cast a wide net and be part of more panels like this, consider User Interviews. They are very similar to Respondent, offering high pay for professional studies.
Good luck!
BONUS – Get My Work at Home E-Book Bundle For Just $5 Right Now (8 E-Books Total)
If you are wanting even MORE links to jobs across a ton of categories (virtual assisting, data entry, transcription, and more), you may want to download my work at home e-book bundle.

It includes the following e-books ($1 each if you buy them individually):
You will get an email with a link to download the PDF files after your purchase.
Thank you!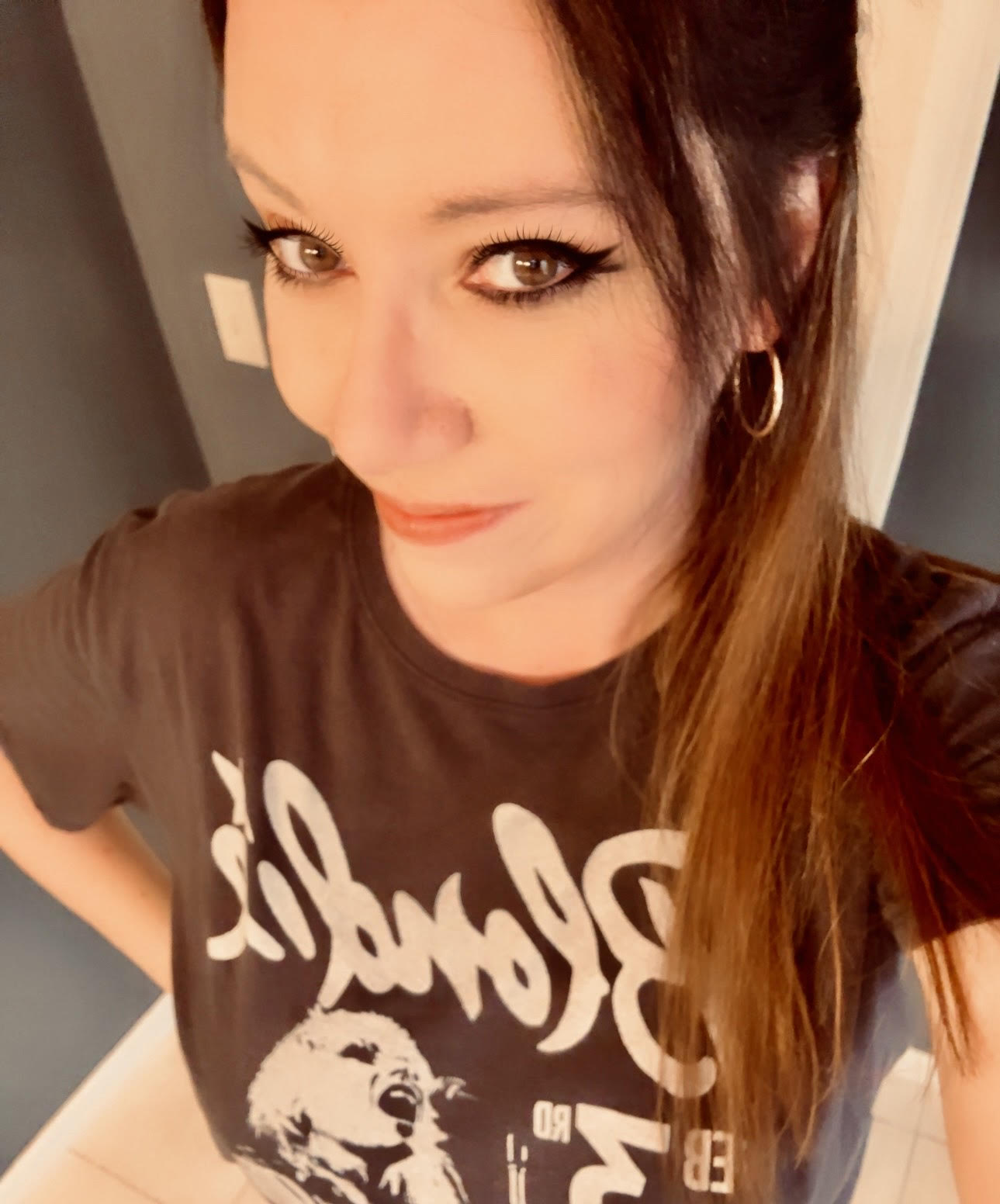 Anna Thurman is a work at home blogger and mom of two. She has been researching and reviewing remote jobs for over 13 years. Her findings are published weekly here at Real Ways to Earn.