Do you have a passion for teaching English? Would you relish a chance to work with children in another country? Are you ready to do all of this and work from the comfort of your own home? Then, PandaTree might be a company that piques your interest.
What Exactly is PandaTree?
PandaTree is a company similar to VIPKid which introduces the opportunity to teach English as a second language (eSL) to children ages 5 to 15 who want to improve their English—especially their conversational English.
However, PandaTree is not just limited to Mandarin speaking children in China or other Asian countries. There are opportunities to reach out and teach Spanish speaking students as well.
In reality, what sets PandaTree apart from other similar ESL opportunities is that they prefer their teachers are not just fluent in the English language, but also a second language such as Mandarin or Spanish.
PandaTree allows teachers to use their online platform and teaching materials to create classes that last between 25 to 50 minutes long with an extra 5 to 20 minutes of pre-class prep. Short stories, pictures, games, and videos are all used to engage in conversational English in individualized teaching sessions.
At PandaTree, online tutors are hired as independent contractors. Many of these are also teachers in "real time" who work in their local school systems and "moonlight" on their days off, weekends, evenings at PandaTree.
The hours are very flexible as well.
What Are the Educational and Equipment Requirements For PandaTree?
The basic educational and equipment requirements to work at PandaTree are as follows:
A Master's Degree in Education
Native fluency in English
High-speed and reliable, hard-wired Internet.
TESOL certified (Teachers of English to Speakers of Other Languages) Certificate.
Two (2) years of teaching experience with children.
Have an engaging and pleasant video presence.
A noise-free room or home office to engage in online teaching.
Punctuality and dependability to show up for online teaching sessions (lasting 25 to 50 minutes).
Able to keep a 9+ month or longer commitment to working at PandaTree.
Authorization to work in the United States (if working from the United States).
What is the Application Process Like at PandaTree?
To apply with PandaTree, you would do the following:
Find and select the job you want and read the requirements.
Fill out the online application with an uploaded resume attached.
Wait a few days to receive an email to interview via phone.
Wait a few more days after that to be accepted into a teaching position.
Once accepted, you can log on the site and create your own profile so potential students and parents of potential students may find you.
What is the Pay Like at PandaTree?
The pay starts at $15 an hour for 15 to 25 hours per week, and you may choose the hours you want to work.
You are free to take holidays off as well. The hours are pretty much around the clock as you will be on GMT + 8 (roughly 12 hours ahead of the time for the East Coast of the United States).
The pay is paid out via PayPal once a month.
What Do Others Say About PandaTree?
They are still a relatively new company, so there aren't a lot of reviews posted yet.
As of the date of this blog post, Glassdoor has two interview summaries (not reviews) from people who applied to work for the company. One of these experiences was negative and one was positive.
If you have ever done any work for PandaTree and you'd like to share your experience, please do so in the comments below to help our other readers out.
How Can Interested Individuals Apply to PandaTree?
Go to their website and find the opening positions at the bottom. Read the requirements and apply if you are a fit. Then, just wait for them to contact you. Good luck and happy teaching.
BONUS – Get My Work at Home E-Book Bundle For Just $5 Right Now (8 E-Books Total)
If you are wanting even MORE links to jobs across a ton of categories (virtual assisting, data entry, transcription, and more), you may want to download my work at home e-book bundle.

It includes the following e-books ($1 each if you buy them individually):
You will get an email with a link to download the PDF files after your purchase.
Thank you!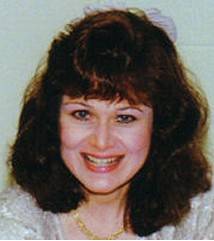 Leisa Good has worked in the corporate world as well as side hustled and operated a virtual assistant business full-time since 2006.. She wrote the eBook on that one! She is also a PFYP certified career coach and the owner of the blog, Powerfully Purposed For Success. She empowers folks 50-ish to find fun, flexible, and financially rewarding work both now and into retirement. However, this time it will be work/life on their terms.