Today's post is an interview with Ann Eckhart from See Ann Save. In addition to blogging, Ann also writes popular eBooks on saving/earning money and she runs her own YouTube channel — which brings me to the main topic of this post — earning money with YouTube!
This is something that a lot of people are doing these days, so I've wanted to talk about it here on the blog for quite some time.
But I don't do it personally, so I contacted Ann, who also happens to be a long-time follower of my blog, for some information on how it all works and how you can actually earn money with YouTube.
Ann gave me some great information and I'm so excited to share the interview with you here today! If you're comfortable being on camera and you have info to share, establishing a YouTube presence sounds like a fun way to make some money.
How long have you had a YouTube channel?
I actually started on YouTube in 2010 on a channel that is no longer active. I had been selling new gift items on Ebay on Amazon since 2005, but with more and more competition popping up, I needed to find other ways to earn money online.
I stumbled upon the YouTube "picking community", a small group of people who were hitting up garage sales and thrift stores and reselling their secondhand finds on Ebay. While I had always done a little bit of "picking" in addition to the gift items I was purchasing wholesale, I'd never even considered it a full-time business.
However, once I started watching videos, I was inspired to put more effort into sourcing secondhand items and soon saw my Ebay income increase.
After a year, I gave up the gift business altogether and focused solely on buying used and vintage items to sell on Ebay.At first I only commented on other people's YouTube videos, but after a few months I made my first video on my iPhone.
I soon started connecting with other Ebay sellers on YouTube, commented on their videos, continued making my own videos, and my channel grew. However, that channel wasn't monetized, so I wasn't making any money. And that was actually okay; I was more focused on connecting with other sellers and learning the "picking" business.
In 2012, I decided I needed a new challenge, so I started my couponing/deal blog, See Ann Save. I created a Google AdSense account so that I could place ads on the blog; and I immediately got a notice from Google that I could start a YouTube channel and make money from AdSense on that, too. I was so confused as I already HAD a channel; why couldn't that channel make money?
Long story short, the old channel was created with a non-Google account, so it wasn't eligible for monetization.
With a new blog and the opportunity to start a brand new channel, I decided to close my old channel in favor of a new one at https://www.youtube.com/user/SeeAnnSave.
I was able to convince my old subscribers to follow me to my new channel where I not only still did Ebay videos, but also incorporated new content that reflected my blog such as couponing, hauls, organizing, cooking, and vlogs. Closing the old channel ended up being a blessing in disguise as I was able to redo and update a lot of old content.
How many subscribers do you currently have?
I am currently at 6,258 subscribers and counting! Every day a handful of new people subscribe.
Did it take a long time to build up a subscriber base?
Since I already had a channel, I was quickly able to build my new channel to 1,000 subscribers within a few months. My old channel had about 800, but I never did anything to promote it.
With the new channel, I started actively promoting it on my blog as well as on social media including Facebook, Twitter, Pinterest, Instagram, Tumblr, and Google +. YouTube provides "share" buttons under every video, making it easy to blast out videos to social media. They also provide an embedded link so that I can post videos directly to my blog.
What would you say has helped you the most with growing your subscriber count?
One thing I did in the beginning was giveaways in order to attract new subscribers. Note that YouTube no longer allows giveaways in which people enter on your channel; you have to have them enter elsewhere, such as on a blog.
But when I started my channel I was able to do giveaways where people could enter by subscribing and leaving a comment under the video. I did giveaways of $10 Amazon gift cards at 200, 500, 750, and 1000 subscribers. The gift cards were easy because I could just email them to the winners.
Again, it's important to note that YouTube no longer allows entries to contests on videos, and you can't tie entries to tasks such as giving the video a "like" or subscribing to your channel, which is frustrating for those with new channels.
Nowadays, I grow my subscriber count simply by making sure all of my sites are working together. I write Kindle eBooks, and I link my YouTube channel in my "About the Author" section.
My blog has links to my YouTube channel. Under my YouTube videos are links to my books, blog, Facebook, Twitter, Pinterest, and Instagram. Whenever I upload a new video, I share it to all of the social media sites from YouTube. I then post the video to my blog and share the post out again to social media.
My books, blog, YouTube channel, and social networking sites all work together to promote one another.
And I make sure to take care of my YouTube subscribers by responding to most comments, even it is just a quick thank you.
At the end of each video, I ask viewers to subscribe to my channel if they haven't already; and I put this in the first line of information under the video, too.
Networking with other YouTubers has also helped. Liking, commenting and sharing videos from other people helps attract their viewers to mine.
How does one earn money on YouTube?
If you want to earn money on YouTube, you must create a Google AdSense Account. It's a simple process to apply; the first step is either creating a Google gmail account or linking your current one.
Once you've completed the application process and have uploaded a video, you simply check the box that says you want your video monetized. Doing so allows Google to place ads on your videos, either before the video starts or as a pop up on the video screen.
You are then paid based on how long a person watches an ad and if they click on it. Depending on the type of ad and the type of engagement it gets from the viewer, you can make anywhere from $1 to $8 per 1,000 views, although it is usually on the lower side.
Many larger YouTubers have signed with "networks", which take a cut of their revenue in exchange for promoting their channel.
I get emails every day from channels wanting me to sign with them, but I haven't seen any proof that a channel like mine would benefit from signing with a network. At this point in time, I prefer to stay with Google AdSense.
Is your YouTube channel a source of revenue for you?
Yes, I do earn revenue from YouTube. Because AdSense ads are on my blog and YouTube videos, the money from both combines together into one monthly payment. I'm not getting rich, mind you; at this point, it's enough to pay a few bills or to put towards a special purchase.
You must reach $100 in order for Google to pay out your AdSense revenue; it will continue to roll over month to month until you reach $100. I am now able to count on a monthly check from Google; and the amount slowly continues to grow the more subscribers and viewers I get.
And as I mentioned, a big thing for me is that my videos draw traffic to my blog and to my books. So even if I wasn't earning money, I would still do the videos as they work as a promotional tool for my other projects.
What tips would you give others who want to not only establish a presence on YouTube, but also earn some money?
Only start a YouTube channel because you want to do it for FUN! In my book, "How To Start A YouTube Channel for Fun & Profit", I talk about how I make videos first and foremost because I love to make them.
The bit of added income is nice, but I put way more time and effort into making videos than I get paid for. There are people making six figures on YouTube (the young beauty gurus being the most successful), but realize that most people are only earning a bit of extra money.
YouTube has helped me form new business strategies, connected me with other work-from-home, self-employed women, and boosted my confidence.
I used to hate being in front of a camera, and I hated speaking in front of people even more. Now, however, I am confident filming and speaking to thousands of strangers through my videos.
So if you LOVE to make videos AND want to make money, understand that you will have to do a lot of self-promotion. Starting a Facebook page (an actual business "fan" page that people like, as opposed to a regular account where people "friend" you) and Twitter account for your channel are musts.
I also promote my videos on Pinterest. And while you can't post videos to Instagram, I do have an account where I try to engage people to check out my blog, books, and videos.
You also don't have to spend money on fancy equipment or editing software to get started on YouTube. I have always filmed on my iPhone, which allows me to film, edit and upload videos from my phone right to YouTube.
Natural lighting, a good camera angle, and a nice background go a long way towards making a nice looking video. Take note of the set ups of other successful YouTubers.
And finally, the best advice if you want to have a YouTube channel is to BE YOURSELF! Don't try to copy someone else's content or make videos you think will be popular. Make videos that you are truly passionate about, whether it is cooking, organizing, shopping, fashion, beauty, gardening, raising kids, travel, or vlogging. Make videos you LOVE, and the subscribers (and money) will follow!
Many thanks to Ann Eckhart for providing us with this info!
You can keep up with her on her blog, via YouTube, on Facebook, and I would also encourage you to check out some of her eBooks that cover everything from earning money on eBay and YouTube to couponing.
BONUS – Get My Work at Home E-Book Bundle For Just $5 Right Now (8 E-Books Total)
If you are wanting even MORE links to jobs across a ton of categories (virtual assisting, data entry, transcription, and more), you may want to download my work at home e-book bundle.

It includes the following e-books ($1 each if you buy them individually):
You will get an email with a link to download the PDF files after your purchase.
Thank you!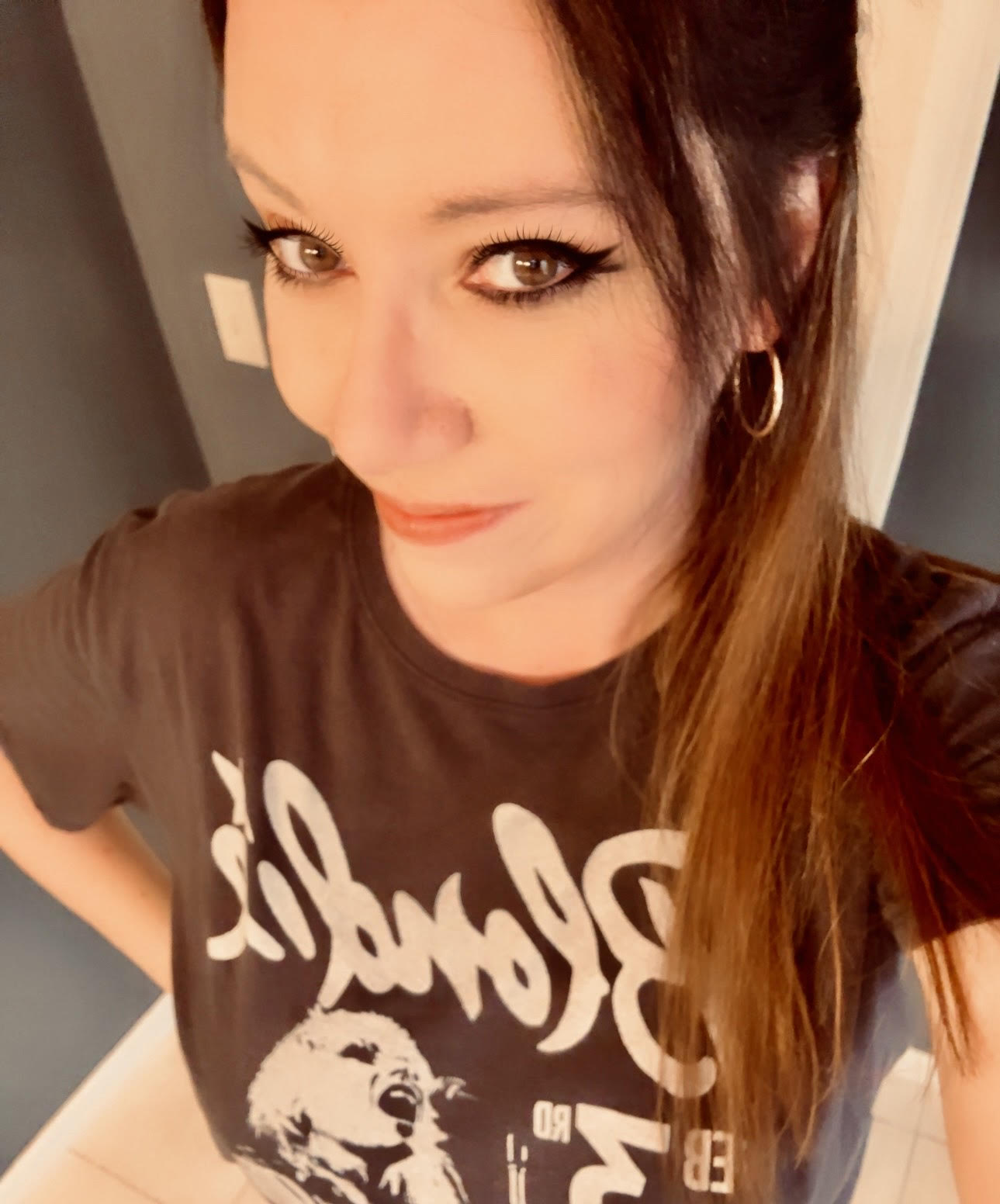 Anna Thurman is a work at home blogger and mom of two. She has been researching and reviewing remote jobs for over 13 years. Her findings are published weekly here at Real Ways to Earn.