Do you dream of owning your own business and being your own boss? Do you enjoy getting out and being the "fashionista" friends say that you are? Do people tell you that you are a natural when it comes to sales?
Well, then keep reading because you are about to be introduced to five direct sales companies, which hire people with these same goals.
Why Would Anyone Want to Join a Direct Sales Company?
Let me begin by saying that there are many opportunities to work from home, and direct sales companies are just the beginning. However, direct sales companies were one of the original opportunities pre-Internet to work from home or have your own business.
While there are probably close to many work from home direct sales companies in the fashion industry, this article will only cover 5 of them. They are:
Thirty-one
This line of popular lunch bags, diaper bags and tote bags has become both fashion accessories as well as stylish alternatives to practical carry-ons.
Items can even be personalized with your name or just your initials. You may sell online via your own website, via social media or via home parties.
To opt-in to this opportunity, you may sign up on the website or via someone you know who is already selling. By hosting a party, you not only earn points to buy the products you may want, but see the company in action and decide if it might be something for you.
Should you decide to sign up, your startup kit is $99 and includes $300 worth of merchandise and business supplies. You will earn 25% commission on all that you sell and all that your recruits sell.
Once you collect your total sales, you mail it in via check or credit card. Then the company will figure out your commission and send you a direct deposit.
Go here to learn more about Thirty-one.
Avon
Named after Shakespeare's birthplace (Stratford-On-Avon), this beauty company was founded by David H. McConnell in 1886.
McConnell, a traveling book salesman, concocted a free rose-scented perfume to encourage others to buy his books. While his career as a book salesman was anything but successful, his perfume was in constant demand.
Since then Avon has gone on to offer makeup, skin care products as well as a line of clothing and shoes! Today, Avon is one of the best known ways to make money in your own fashion business and certainly one of the most affordable startups.
Go online to opt in or simply follow up with someone you already know who sells Avon. You will be given your own FREE website in which anyone can order from, and you can also advertise on social media.
You can sign up FREE to be an Avon rep.
You will earn a commission of 25% of your total sales, and there are 26 campaigns from which to earn money. A campaign is roughly two weeks, and there are different catalogs for each one.
Just mail in the amount of your total wholesale order and keep the remainder for your commission. To remain active, you will need to make at least one sale every other month.
Go here to learn more about Avon.
Cabi    
Cabi – This high-end fashion company has created a whole new concept for helping women feel and look their best. Their goal is to help women not only shop for outfits, but be able to accessorize their outfits by creating their own image. This concept has been featured in The Oprah Magazine.
To sign up for this opportunity, you may begin with the free starter kit which includes 30 invitations, an "unveiling" curtain, garment dividers, order forms, and a fashion rack.
The next step would be to order your seasonal wardrobe items for $2,570.00 plus shipping and tax. This would be the wholesale price of which you will earn your commission.
Basically, the math for the commission goes as follows: Sell 70% of your seasonal inventory at 50% off (the wholesale to retail price) and you can earn $3,000. If you sell less or more than 70% then the $3,000 would have to be adjusted for your sale.
This may sound a bit confusing at first, but you will get the hang of it as time passes. There is plenty of training available for you as well as opportunities to make additional bonuses and win prizes, incentives, and awards.
Sign up with someone you know who is doing this or contact them through their website or even opt for your own personal stylist first.
The Scoop is an online publication, which you will be given access to, so that you can grow your business. Sales are made both online and offline.
Go here to learn more about Cabi.
In Conclusion
As with any and all opportunities, it is worth it to do your own research as well. Talk to those who are currently working in the opportunity as well as looking on Glassdoor or Reddit for any company reviews.
Best of luck!
BONUS – Get My Work at Home E-Book Bundle For Just $5 Right Now (8 E-Books Total)
If you are wanting even MORE links to jobs across a ton of categories (virtual assisting, data entry, transcription, and more), you may want to download my work at home e-book bundle.

It includes the following e-books ($1 each if you buy them individually):
You will get an email with a link to download the PDF files after your purchase.
Thank you!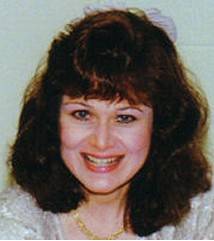 Leisa Good has worked in the corporate world as well as side hustled and operated a virtual assistant business full-time since 2006.. She wrote the eBook on that one! She is also a PFYP certified career coach and the owner of the blog, Powerfully Purposed For Success. She empowers folks 50-ish to find fun, flexible, and financially rewarding work both now and into retirement. However, this time it will be work/life on their terms.