Have you heard the term virtual assistance being tossed around? In your previous life, were you an administrative assistant or an executive assistant? Do you dream of working from home and using your clerical skills to make money? Well, then becoming a virtual assistant might be the right work-at-home career for you.
What is a Virtual Assistant?
A virtual assistant is a highly skilled entrepreneur who offers administrative skills and selective expertise to businesses on an "as-needed" basis.
The service is offered virtually using the Internet, email, fax or phone. Distance and time zones are not a problem.
However, the key here is to remember that a virtual assistant is more than just a "cyber-secretary". A virtual assistant is also an entrepreneur and business owner.
What Types of Services Could a Virtual Assistant Offer?
Well, you know the old saying that the sky is the limit. Well, the sky is the limit. There are virtual assistants who offer bookkeeping, web design, social media marketing, and several other highly in-demand services.
Offer what you do best, and you won't go wrong!
How Does a Virtual Assistant Find Clients?
Like any business, a virtual assistant will need to know who and where her/his services will need to be offered.
Based on a previous work history or preference, there are many industries needing virtual assistants such as coaching, real estate, authors, Internet marketers, etc. It really depends upon which industries are you are the most comfortable offering services.
Decide that, then go out and start marketing! Go to the online forums and offline networking events (BNI, Chamber of Commerce, MeetUp Groups) where your potential clients frequent.
What Are the Start-up Costs of Becoming a Virtual Assistant?
The good news is becoming a virtual assistant has low startup costs–unlike other home businesses where you have to buy or lease large amounts of equipment.
If you have a working cell phone or Google voice, a laptop or PC with reliable Internet connection, an email account, and possibly a good printer, you can get started right away. The other equipment is optional, and you can add to your equipment list as your business grows.
What Is a Virtual Assistant's Salary?
That will really depend on you. The current rate if you own your own business is $35 to $80 an hour depending upon your experience and what you offer.
Now if you work for TimeEtc, Lifebushido, Fancy Hands, or any of the other well-known virtual assistant companies out there, your pay may be considerably less than that.
The Bureau of Labor Statistics states that most secretaries and administrative assistants earn close to $18 hourly on average, but keep in mind that these stats are primarily based on people working under a company.
How Has the Industry Changed Over the Years?
When I became a virtual assistant in 2006, the industry was still pretty much insisting on administrative skills and writing skills with an occasional request for web design.
Nowadays, clients want social media, WordPress web design, and more of a business consultant/advisor in their business instead of an administrative assistant.
In other words, can you get in there and offer more consulting, mentoring or coaching to your clients? Clients now want those who can bring originality and ideas to their businesses.
How Can Someone Interested Get Started?
You can pick up a copy of my e-book, Start Your Own Virtual Assistant Business in Just 21 Days to get on the right path quickly.
Most virtual assistants who work for themselves earn upwards of $30 an hour. The most profitable route is usually to go into business for yourself, offering whatever services you specialize in, and setting your own rates.
More on that in this free downloadable checklist.
You could also join virtual assistant networks such as VANetworking or the Virtual Assistant Forums for FREE. Facebook also has several virtual assistant groups available.
Good luck to all who venture out into this! It certainly has been a wonderful and fulfilling journey for me.
BONUS – Get My Work at Home E-Book Bundle For Just $5 Right Now (8 E-Books Total)
If you are wanting even MORE links to jobs across a ton of categories (virtual assisting, data entry, transcription, and more), you may want to download my work at home e-book bundle.

It includes the following e-books ($1 each if you buy them individually):
You will get an email with a link to download the PDF files after your purchase.
Thank you!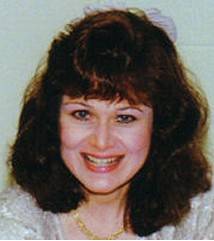 Leisa Good has worked in the corporate world as well as side hustled and operated a virtual assistant business full-time since 2006.. She wrote the eBook on that one! She is also a PFYP certified career coach and the owner of the blog, Powerfully Purposed For Success. She empowers folks 50-ish to find fun, flexible, and financially rewarding work both now and into retirement. However, this time it will be work/life on their terms.