Have you always been interested in working in hospitality? Do you want to work from home as well? Are you ready to work from home for some of the top names in the hotel industry?
Well, if you answered yes to any of these questions, then keep reading!
There are top hotel chains and other hospitality companies that are willing to hire you to work remotely from home as customer experience or reservation reps.
This article will explore five work from home hotel jobs, give you an idea of some of the remote jobs offered, and then tell you where to find the jobs.
Note that the one major downside to these companies is that almost all of them, with the exception of a few, are location-based jobs.
So, What Are the Five Work From Home Hotel Jobs?
Below are the five companies we found offering work at home hotel jobs currently or recently.
Best Western
Hilton Worldwide
HotelPlanner
Benchmark Hospitality
HotelEngine
Scroll down to read about each one and the remote job offered.
1 – Best Western
Best Western sometimes has a remote customer service representative position listed on their website, and it is there as of the time of this writing!
While the position is entry-level, you do have to be based in the state of Arizona (where their headquarters is located) to qualify. But the position is work at home.
Rate of pay isn't listed, but benefits are offered.
Go here to apply.
2 – Hilton Worldwide
Hilton does hires remote reservation agents to make and change hotel reservations for guests worldwide. In the past the Hilton only hired remotely in Dallas, Texas and Tampa, Florida, but you'll just have to keep tabs on their careers page because the locations may change.
Most of these jobs are around $13 (or more) an hour.
There are also freelance travel writing and food writing jobs (restaurant critiques) for the Hilton Worldwide on Indeed, ProBlogger, and FlexJobs. These jobs will vary in pay rates.
It doesn't appear that Hilton has any work from home positions right now, but this is the page on their site to keep tabs on to continue to check for it.
3 – HotelPlanner
This company doesn't offer jobs through a specific hotel chain. Instead, they pay you to set up reservations for large groups at all kinds of hotel chains.
If a call you accept results in a hotel booking, you earn a commission that is based on the booking profit after the guest checks out.
The job is commission-only, but the company states up to $30 hourly is possible. Most people apparently do average at least $15.
You can read our HotelPlanner review, or apply for a job with them here.
4 – Benchmark Hospitality
Benchmark Hospitality is currently hiring reservation sales specialists to work full-time from home.
This position requires that you answer inbound calls and booking reservations for guests interested in staying at one of their luxury resorts or hotels.
Hotel and sales experience is required.
While the position description doesn't say specifically, it may be that you need to live in or near The Woodlands, TX to qualify.
Go here to apply.
5 – HotelEngine
HotelEngine currently has a need for work at home member support associates (both overnight and regular hours) in the US.
In this role, you will collaborate with members via phone, email and chat to manage current reservations. Other responsibilities are also listed. 
The role during regular hours pays $20/hourly, and the overnight position pays $22/hourly.
Go here for more details and to apply for either position.
In Conclusion
If the hospitality industry has always appealed to you, now is your chance to search these websites and try to find a work from home hotel job! Good luck!
BONUS – Get My Work at Home E-Book Bundle For Just $5 Right Now (8 E-Books Total)
If you are wanting even MORE links to jobs across a ton of categories (virtual assisting, data entry, transcription, and more), you may want to download my work at home e-book bundle.

It includes the following e-books ($1 each if you buy them individually):
You will get an email with a link to download the PDF files after your purchase.
Thank you!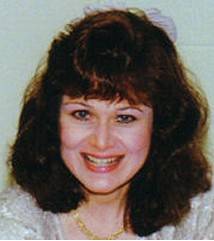 Leisa Good has worked in the corporate world as well as side hustled and operated a virtual assistant business full-time since 2006.. She wrote the eBook on that one! She is also a PFYP certified career coach and the owner of the blog, Powerfully Purposed For Success. She empowers folks 50-ish to find fun, flexible, and financially rewarding work both now and into retirement. However, this time it will be work/life on their terms.