Are you a good cook? Are you interested in ways to earn money cooking at home? If so, you'll want to check out this list of ideas I've come up with for you.
The ideas on this list are not traditional work at home jobs, and it may take some time to get these working if you try any of them.
But if you love to cook, you could pursue any of the below options as fun hobbies that also make you a little money!
I've tried to include everything I could think of to help get your wheels turning on what you could do from home involving food.
11 Different Ideas to Earn Money Cooking at Home
1 – Create a Food or Recipe Blog
You can earn passive income from home with a food/recipe blog. These can get quite popular (ever hear of Pioneer Woman?), but they are a lot of work.
A food blog involves so much more than just writing. In addition to creating and publishing the recipes and instructions, food bloggers also take photographs of every step of the recipe, including the finished product.
When you add in the photographs and cooking to the writing work, food blogs can be quite time-consuming!
But, food blogs that get popular tend to have lots of high-quality pictures of tasty-looking food, so it's not wise to skip that step.
In addition to the writing and photos, food bloggers must also use social media to get traffic, focus on SEO (search engine optimization), handle the technical/back-end side of blogging, and more — just like any other blogger in any other niche.
If you want to set up a food blog (or any blog), you can get a domain name and hosting plan through Bluehost for just a few dollars a month.
Food Blogger Pro has a helpful, free e-book with 16 ways to monetize your food blog once you get it going.
2 – Teach Other People How to Cook
If you're a good cook, you could provide cooking lessons either in your home to people in your local area, or online. What you decide to charge is up to you!
Like any other home business, you'd need to market yourself and try to get some clients, and that could take time.
If you'd prefer to teach people locally and provide lessons in your home, advertise where it's allowed — local Facebook groups that permit advertising, the local newspaper, community bulletin boards, and word of mouth.
If you think you'd like to provide online lessons to people worldwide, you can do this with platforms like Udemy that make it possible to create e-courses teaching just about anything, and then charge what you want.
With online lessons, you'll have to record the lessons and upload them, and it needs to be high-quality. So keep that in mind.
3 – Sell Baked Goods To Local Businesses
Another way to earn money cooking at home is to sell baked goods to local businesses.
Some of these businesses that sell desserts and baked goods to their customers may be interested in buying them from you to display in their stores.
You'll probably have the best luck with this by approaching coffee shops, delis, convenience stores, and grocery stores.
Before you attempt to sell your baked goods to businesses, learn what the cottage food laws are in your home state. Operating a food business out of your own home is not something you can do everywhere.
And in the states where it is allowed to operate a food business out of your home, there are certain regulations in place.
A baked goods business can easily grow by word of mouth once you get your items out there, especially if they're very tasty!
Be sure to have some good samples ready for the businesses you approach so they can test your products on the spot.
4 – Sell Meals or Baked Goods to People In Your Area
If you don't really want to approach businesses with your food products, you might consider starting a business preparing meals or baked goods for people in your area.
Some examples of people who may need this service include the elderly, homebound, people who are dieting and want the convenience of prepared meals, or even busy moms and dads who want to feed their families nutritious, home-cooked meals, but lack the time to do so themselves.
Another idea are dog treats! Yes, you can absolutely open a dog treat bakery from your home and sell homemade dog treats. There is more of a market for this than you'd think, and it's cheap to start.
You would still need to be mindful of the cottage food laws (linked above) when starting this type of business.
Marketing yourself by advertising locally is a great option (the newspaper, local Facebook groups, bulletins boards, etc.), and over time you will be able to count on word of mouth.
5 – Self-Publish Your Own Cookbook
Sites like Amazon make it really easy to self-publish, and if you have a large enough collection of original recipes, you can self-publish your own cookbook!
Even though a cookbook wouldn't require ongoing maintenance like a food blog, you will still need to take high-quality photos of your finished recipes to include in your cookbook.
So, a self-published cookbook will take some time to put together if you do it right.
The e-book, How to Write and Publish A Cookbook: A Guide to Writing, Self Publishing, and Selling a Cookbook With No Publisher Contract and No Money, may be something you want to read over before attempting to write and publish your own cookbook.
6 – Sell Your Recipes
Another option if you don't want to do a full cookbook is to sell your recipes individually. It may seem crazy since it's possible to find free recipes for just about anything all over the internet, but there is a market for this.
People who run food blogs will sometimes buy recipes that are completely unique along with images to accompany them. This can save bloggers time when they need to get something posted but just don't have time to cook, take photos, etc.
When you sell recipes, you can offer either exclusive or semi-exclusive rights.
Exclusive means you will not sell the same recipe or images to anyone else ever again, and the person you sold it to can know that this same content isn't going to be floating around in cyberspace. It will be uniquely theirs.
It goes without saying, but you can get more money for exclusive rights.
With semi-exclusive rights, you might be selling your recipes to as many as ten other people. And the blogger or person who wants to buy from you knows this and is OK with it.
You will get less money with semi-exclusive, but it's appealing to food bloggers who need the content but can't afford exclusive rights.
You can sell your unique recipes and images on places like Fiverr or Upwork, or you can sell them on Facebook in private groups for bloggers where it's allowed to promote your content for sale.
Bloggers will actually join groups like these looking for recipes and content to purchase!
Do a search for groups on Facebook for Blogger VA's. Be sure to read and follow all rules in any groups you join before posting your services since most of them have very specific guidelines surrounding how to promote yourself.
7 – Join a Food-Based Direct Sales Company
If you aren't familiar with direct sales, think about companies like Avon and Mary Kay where you can join as a rep and then earn commission selling a company's products through hosting parties online and in-person.
Direct sales isn't just makeup — there are direct sales companies in pretty much every category you can imagine — including food.
With food-based direct sales companies, you can host home parties to promote the company's food products, and this may involve cooking when you're involved with a food company.
Here is a word of caution for you even though direct sales is like an easy "business in a box" — you don't own the business and if the company goes under, you no longer have the earning opportunity.
So, I would not recommend getting too financially dependent on any direct sales company, especially if the company is fairly new and hasn't been around that long.
If you're going to do it, look at it more as a fun side hustle — not a job!
Some food-based direct sales companies that have been around for a long time and are quite popular include:
8 – Enter Your Food In Cooking or Recipe Contests
Obviously entering your food into cooking contests is no guarantee of ongoing income, but you may have fun and occasionally win something!
I could link you to some individual sites for cooking and recipe contests, but Calling All Contestants maintains a very neat, organized database of these that you can browse and see, at a glance, what you need to know in order to enter and win.
Go here to check out Calling All Contestants.
9 – Earn Money Cooking at Home With a Pop-Up Restaurant
If you've always wanted to run your own restaurant but don't have the money to buy or rent a space, consider turning your home into a pop-up restaurant.
You can earn money offering local foodies unique dining experiences based around the meals you cook best.
No, this isn't quite as easy as it sounds, but I mention it because pop-up restaurants are growing in popularity and many people are starting to do this.
You will need to find out what licenses you need and rules you have to abide by in order to have a pop-up restaurant in your home (these will apply even if it's just your home where you're serving the food).
In addition, you'll need to invest money into ingredients, cookware, dishes, and people to help you cook, clean, host, and serve.
You'll also need to get the word out locally prior to the date you plan to open. Creating a Facebook event would be one good way to do this.
For more info on what is involved in starting a pop-up restaurant out of your home, check out the e-book, "How to Run a Pop-Up Restaurant or Supper Club" by Abigail and William Alldis.
10 – Create & Promote Cooking Videos
If you don't want to start a food blog, you could consider starting your own cooking channel on a site like YouTube!
You could film yourself making your favorite recipes, showing each step, describing the entire process, and of course showing and taste-testing the end result.
There are a lot of popular YouTubers who focus on food and recipes, and with time and dedication, you could become one of them.
People earn money on YouTube in a variety of ways — brand sponsorships, ads that run on the videos, affiliate marketing, and more.
Over time, as your channel grows in popularity and you get more subscribers, you will earn more money as well.
To learn more about starting a successful YouTube channel, I recommend reading the e-book, "Make Money On YouTube: Start and Monetize a New YouTube Channel in 6 Simple Steps" by Gina Horkey & Lucas Atkinson.
11 – Start a Catering Business
Finally, another option is to run a catering business out of your home. You would cook and prepare all the food for events at home, and then deliver it and set it up.
Eventually, as your business grows, you may end up finding that your home kitchen isn't quite large enough and you need more space. You may also end up needing to hire help.
But, a catering business is definitely something you can start from the comfort of your home and run by yourself for quite some time until you have a need for more space and more people.
You will need to find out what the laws are in your home state around preparing food in your home to be sure you can even legally operate this type of business.
I ran across a helpful blog post on starting a home-based catering business by Auguste Escoffier School of Culinary Arts that goes into some detail on what you need to be thinking about if you are serious about doing this.
In Conclusion
So that wraps up all the ideas we have for you on how to earn money cooking at home. While none of the above options are necessarily easy, they are all do-able and many others have found success after putting in the hard work and giving it a go.
Good luck if you try any of the ideas above to earn money cooking at home!
BONUS – Get My Work at Home E-Book Bundle For Just $5 Right Now (8 E-Books Total)
If you are wanting even MORE links to jobs across a ton of categories (virtual assisting, data entry, transcription, and more), you may want to download my work at home e-book bundle.

It includes the following e-books ($1 each if you buy them individually):
You will get an email with a link to download the PDF files after your purchase.
Thank you!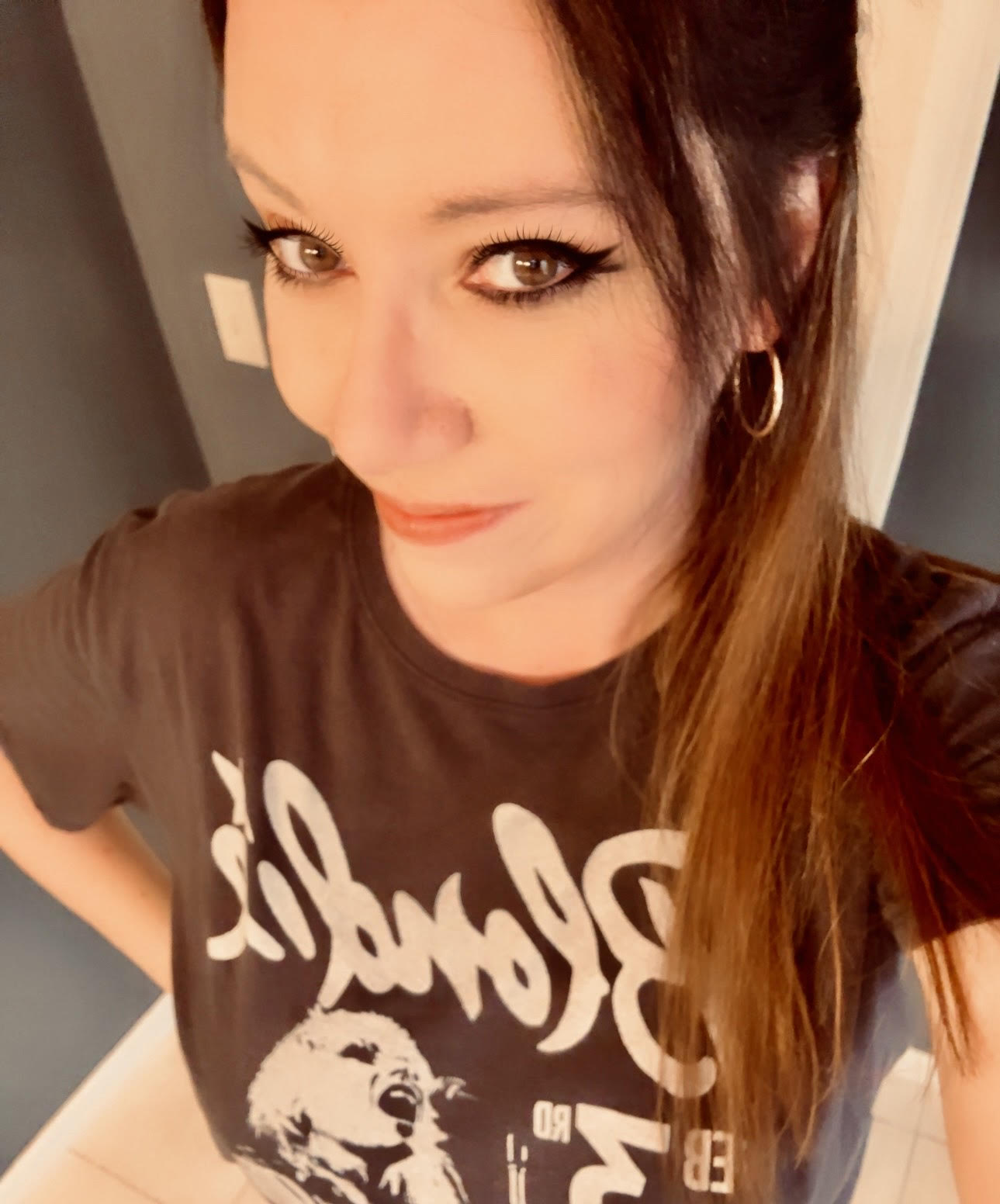 Anna Thurman is a work at home blogger and mom of two. She has been researching and reviewing remote jobs for over 13 years. Her findings are published weekly here at Real Ways to Earn.