This post was sponsored by My Employment Options.
Do you need to work from home due to a disability? Are you currently receiving SSI/SSDI disability benefits? Do you have good marketable skills? Well, then My Employment Options might be a good resource to help you find a legitimate work at home job.
Who is My Employment Options?
My Employment Options (Employment Options, Inc.) is an authorized Social Security Administration (SSA) Employment Network in the free Ticket-To-Work program.
Their mission is to help citizens (ages 18-64) who receive SSDI or SSI disability, return to the workforce. They offer both Work At Home and Onsite jobs in 47 states. Their services are free!
In addition to free job placement services, they also offer skill assessments, resume and application help, interview practice, benefits counseling and more. Free Online job fairs and webinars are also offered.
Employment Options has been serving people with disabilities for over 20 years. Many of their staff are also disabled and are participants in the Ticket to Work program.
They are happy to share their own personal journey of going back to work. They truly believe in the personal touch! Each client works with their own 'personal' job counselor when they come aboard.
What types of jobs are offered through My Employment Options?
Employment Options specializes in Work At Home but also offers Onsite (community) jobs. They serve clients of various career levels from entry level to professional. They do require that a person have at least a High School diploma or GED to apply.
Their Work From Home jobs are Customer Service or tech support based with opportunities to specialize in Tech Support, Billing & Coding, Information Technology, Nursing, Case Management, Concierges, Sales, Reservations, Travel & more.
The pay will vary with the employer and  experience. They continue to add new jobs each month.
To get an idea of what types of jobs they offer, you can see their Job Openings page. You can also visit their Job Fair page to see some of the reputable companies that participate in their national online job fairs.
Well-known companies attend like Anthem, Sykes, Concentrix, Sutherland, VIP Desk, Fifth Third Bank, Enterprise and Teletech – just to name a few.
Are these W2 or independent contractor positions?
Employment Options primarily places clients in W2 employee positions. It states on their FAQ page that they do not help job seekers with self-employment ventures or starting a business — they help you find direct job placement.
What are the requirements to work at home?
The exact requirements for Work at Home will depend on the position you're applying for and the employer. However, below is what they have posted as the minimum requirements for remote work on their website.
High School Diploma/GED

Able to work a set schedule which often includes weekends & full-time training hours

PC (no Mac's) with minimum 1 GHz to 1.5 GHz processor
1 GB RAM, 40 GB free space

Excellent computer navigation skills (move between multiple windows/ programs)

Ability to type at least 35 wpm

Quiet, noise-free home office space that is free of distractions

Existing High speed internet (wireless not permitted)

Clear speaking phone voice
Can anyone in the United States use My Employment Options?
Employment Options serves qualified citizens with disabilities on SSDI or SSI in 47 states with both Work At Home and Onsite jobs. They do not serve individuals residing in HI, AK, or CA. They also do not serve those in Washington D.C. for Work At Home.
The Ticket to Work program itself however serves all 50 states.
How can you get started?
Simply visit their APPLY NOW page to submit an application online. Their screening department staff will follow up within about 2 business days once you have submitted your application.
Why is My Employment Options a good resource for employers?
Employment Options' benefits employers as well! They thoroughly pre-screen all applicants to ensure that they only send the most qualified candidates to apply for positions. Their services are also free to employers.
They are selective about choosing only those individuals who are serious about going back to work and meet the requirements. Employers also can receive tax credits for hiring from this great work program.
Simply visit their APPLY NOW page to submit an application online. Their screening department staff will follow up within about 2 business days once you have submitted your application.
Website:  MyemploymentOptions.com  
Phone:  800-441-3114 ext 754
Email: [email protected]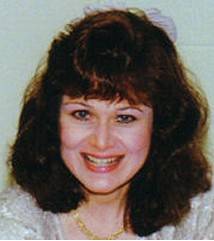 Leisa Good has worked in the corporate world as well as side hustled and operated a virtual assistant business full-time since 2006.. She wrote the eBook on that one! She is also a PFYP certified career coach and the owner of the blog, Powerfully Purposed For Success. She empowers folks 50-ish to find fun, flexible, and financially rewarding work both now and into retirement. However, this time it will be work/life on their terms.