Does the idea of writing books for clients seem like the opportunity that you have been longing for? Are you looking for a more consistent long-term writing relationship? Would you be able to commit to at least a three-month contract? Then HotGhostWriter might just be your next opportunity.
First Of All, What Exactly Is Ghostwriting?
There is sometimes some confusion around what ghostwriting really is and is not. Ghostwriting is basically writing under someone else's name allowing them to receive the credit for writing the literary piece as well as all literary and copyrights to the work.
You will basically remain anonymous as the ghostwriter.
Ghostwriters can write in a numerous genres and for a number of different clients even at the same time. While ghostwriters may write fiction or non-fiction, many ghostwriters go on to specialize or subspecialize in their writing services.
A Brief History of HotGhostWriter
Founded in June 2016 by Delfim Alvaro, a successful self-publisher, who saw the need to offer high-quality ghostwriting to other self-publishers, and he decided to create a company to fill that need.
Today HotGhostWriter offers fiction, non-fiction, and technical writing to its clients along with collaborated editing skills. They also guarantee their clients will receive 100% plagiarism-free writing written with unlimited revisions and no royalty splits.
Voice-over services are also offered for those publishers wanting to also turn their books into audiobooks.
However, this article will focus on ghostwriting, specifically romantic fiction as well as non-fiction.
Types of Writing Offered
 The three types of writing offered at HotGhostWriter are:
Romantic Fiction
Non-Fiction
Technical Writing
Each one of these has genres with requirements that you must meet when you apply. There is not much said about technical writing other than it is certainly is a form of non-fiction writing.
When applying for technical writing, you can certainly send samples of any technical writing done and use the same requirements to apply for non-fiction.
What Are the Requirements to Write Romantic Fiction?
You must have an expert level of romantic fiction writing and be able to choose three subgenres to be considered. A subgenre could be something like historical romantic fiction.
You must also have an understanding of your themes and tropes (metaphorical language and expressions).
When applying and submitting your samples of the three subgenres, each sample should be approximately 1,000 words.
You must also be willing to deliver 15,000 words (minimum) a week to a client with at least a three-month commitment. Deadlines must also be met.
What Are the Educational or Professional Requirements to Write Romantic Fiction?
You must be:
US based or an American living abroad who is a US native speaker.
Deadline oriented and able to write under pressure.
An expert in your romance subgenres as you will be questioned about your subgenres, themes, and tropes.
Focused on delivering high-quality novels coupled with taking pride in your work.
Possessing an openness to constructive criticism and well-spoken.
Reliable with the ability to be a great communicator.
What Are the Educational or Professional Requirements to Write Non-Fiction?
Clients are also looking for ghostwriters to write cookbooks, technical instructional books, self-help, biographies and a few other types of non-fiction books. Although the requirements are similar when applying, non-fiction does also have a few different requirements. The requirements are the:
Ability to write engaging content with great language flow and informational quality.
Focus on providing value to solving whatever problem the book was written to solve.
Research skills and the ability to quickly learn most subjects.
Availability to write and deliver a minimum of 10,000 to 15,000 words a week.
Openness to constructive criticism and well-spoken.
Reliability and ability to be a great communicator.
You will need to attach 2 to 3 samples of your work, each sample being approximately 1,000 words each.
What Are the Computer Requirements to Work At HotGhostWriter?
The computer requirements once accepted are basic common sense things, such as a laptop or PC with anti-virus and anti-malware installed.
Also, high-speed Internet is a plus to be able to deliver your drafts as fast as possible.
It also wouldn't be a bad idea to go ahead—if you haven't already—and have a dictionary or thesaurus app downloaded or at least a link to one.
While Windows does have a thesaurus, there are also a few more expanded ones for writers, such as Wordnik or Collins.
How Will You Know If You Have Been Accepted or Rejected By HotGhostWriter?
Once you have submitted your application and writing samples, it looks like you will be know either way—accepted or rejected.
This is good to know, because not all places will let you know either way. The turnaround time to find out your status can vary, but it appears to be around two to three weeks after applying.
What Do Others Say About Writing for HotGhostWriter Especially The Pay?
There is an actual discussion on Reddit by people who have either written there or know someone who has. All of the other reviews found were from actual clients who seemed overall very satisfied.
People who have written or were still writing for HotGhostWriter were impressed with the competency and friendliness of the staff. They also enjoyed the consistent flow of work, which is not always the case in the freelance world known for its "feast or famine" flow of work.
The only negative thing about HotGhostWriter was the pay. Most of the people in the discussion (and you can read it for yourself) agreed that the pay of $13 per every 1,000 words was very low.
However, on the bright side if you are a beginner looking to get started writing or just need an extra $100 to $200 a week—it could work out for you.
It also looks like HotGhostWriters pays via PayPal every two weeks.
How Do Interested Individuals Apply
Complete the application under the type of writing you want to do, i.e., romantic fiction or non-fiction, and then follow the guidelines for submitting your samples.
BONUS – Get My Work at Home E-Book Bundle For Just $5 Right Now (8 E-Books Total)
If you are wanting even MORE links to jobs across a ton of categories (virtual assisting, data entry, transcription, and more), you may want to download my work at home e-book bundle.

It includes the following e-books ($1 each if you buy them individually):
You will get an email with a link to download the PDF files after your purchase.
Thank you!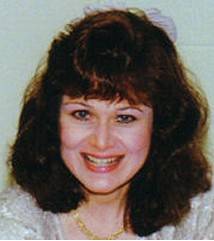 Leisa Good has worked in the corporate world as well as side hustled and operated a virtual assistant business full-time since 2006.. She wrote the eBook on that one! She is also a PFYP certified career coach and the owner of the blog, Powerfully Purposed For Success. She empowers folks 50-ish to find fun, flexible, and financially rewarding work both now and into retirement. However, this time it will be work/life on their terms.