Do you pride yourself on delivering exceptional customer service?
Do you have a pleasant phone manner and speaking voice?
Do you want to take both of these skills and work from home?
If you answered yes, then you need to keep reading as the company named Colony Brands is introduced.
What Exactly Is Colony Brands?
Colony Brands is a company that hires work from home customer service agents in certain states. Agents work as independent contractors taking inbound customer service calls.
If the company name sounds familiar, it is because this blog has been casually sharing Colony Brands for a number of years. So for today, we will dig deeper to learn more about this company.
This family-owned company started out as a mail-order cheese company in 1926 in Monroe, Wisconsin. Founded by Ray Kubly, the company places emphasis on being a people-oriented as well as a customer-oriented company that likes to bring out the best in its workers.
Since then its products have expanded to include apparel, kitchen appliances, food (other than cheese), and home décor. The company has several affiliate businesses in IT, financial services, and corporate aviation.
The original food catalog, The Swiss Colony, is still considered the flagship brand. Colony Brands owns a variety of other brands to include Ginny's, Midnight Velvet, Montgomery Ward, Seventh Avenue, and Tender Filet just to name a few. This is mentioned to give you an idea of the familiarity of the company and its some of its products.
Unfortunately, Colony Brands typically only hires in IA, MO, NV, and WI, although you should keep tabs on their hiring page in case there are openings in other states.
What Will You Be Doing At Colony Brands As a Remote Agent?
As a remote inbound agent, you will be taking customer orders via phone for products from the catalog or website. You will be responsible for:
placing the customer's order
verifying the customer's information
answering product, billing or shipping inquiries
There are seasonal jobs as well as part-time jobs available to those who qualify.
What Are the Hours Like at Colony Brands?
Scheduling at Colony Brands includes first and second shifts with no overnight shifts available. The hours generally are from 8 am to 11 pm ET with adjustments made for your own time zone.
These hours are still considered flexible as you can choose your own hours within that time frame. Depending upon which brand you will be taking orders for, there are also Saturday hours up until noon ET.
Now having said that, there will be times when you work the overnight shift and weekends. This is typically during the busy holiday seasons.
What is the Pay Like At Colony Brands?
The pay starts at $14 an hour plus you can get upsell commission. Payment is made via direct deposit or PayPal.
What Are the Skill and Educational Requirements Like at Colony Brands?
Besides having a pleasant phone mannerism and the ability to offer stellar customer service, you will need to have:
a high school diploma or GED
the right to work in the US
good working knowledge of Microsoft Windows
accurate typing
an attention to detail
What Are the Equipment Requirements?
 The typical equipment requirements are generally as follows: 
Operating System: Windows 8.1 or higher (No Mac, Vista or XP)
Processor Speed: Intel 1.8 GHZ OR AMD 2.1 GHZ
Installed Memory (RAM): 4.0 GB as a minimum
Hard Disk Space: 100 GB (at least 50 GB free space)
Internet Download Speed: 4.0 MBPS or better
Internet Upload Speed: 2.0 MBPS or better
Keyboard: Function Keys (F-Keys)
What Do Others Say About Working at Colony Brands?
Indeed gave Colony Brands a 3.7 out of 5-star rating. Some of the comments were from regular employees and some were from the remote independent contractors. So you really do need to read through all of the reviews and comments.
Glassdoor gave Colony Brands a 3.6 out of 5-star rating. Again I would recommend reading both the company rating as well as the comments made.
Many reviewers did comment on the good virtual training and teamwork available to them.
How Can An Interested Individual Apply?
You can visit Colony Brands' jobs page here. Be sure to type "home" (without the quotation) in the keyword search box, and that should pull up any remote openings they currently have.
Are you looking for other companies that hire work at home customer service agents? Be sure to start getting our weekly work at home newsletters! These are free to receive and we frequently list openings from Colony Brands and similar companies.
Best of luck to all who apply.
BONUS – Get My Work at Home E-Book Bundle For Just $5 Right Now (8 E-Books Total)
If you are wanting even MORE links to jobs across a ton of categories (virtual assisting, data entry, transcription, and more), you may want to download my work at home e-book bundle.

It includes the following e-books ($1 each if you buy them individually):
You will get an email with a link to download the PDF files after your purchase.
Thank you!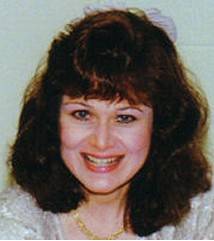 Leisa Good has worked in the corporate world as well as side hustled and operated a virtual assistant business full-time since 2006.. She wrote the eBook on that one! She is also a PFYP certified career coach and the owner of the blog, Powerfully Purposed For Success. She empowers folks 50-ish to find fun, flexible, and financially rewarding work both now and into retirement. However, this time it will be work/life on their terms.