Do you have a good ear for spoken American English? Do you have a Bachelor's Degree in something? Would you enjoy working with Chinese students? Then becoming a remote rater at Vericant might be something that you would enjoy.
What Exactly is Vericant?
Vericant is a site which recruits SEE (Spoken English Evaluators) to review videotapes of Chinese students applying to North American colleges and universities.
Your job as a rater would be to evaluate how well you believe their spoken English to be. These students don't always come from China, but also from Seoul, Hong Kong, and Taipei.
Vericant claims that its video messaging service is better than Skype, which makes "choppy" interviews (their claims), making it difficult to evaluate the spoken English of the applicant.
While written English evaluations such as the TOFEL are still used to evaluate the students, Vericant believes strongly in the spoken word too.
What Does a Remote Rater at Vericant Do?
A remote rater at Vericant would be someone who would log in consistently and be able to take notes while listening to Chinese applicants speak English during an interview.
Student applicants are applying to colleges such as Syracuse University, Columbia University, and Smith College. Being a good listener as well as someone who can maintain accuracy levels is key. You will be trained by Vericant as to how the evaluation process works.
What Are the Educational and Computer Requirements for Working at Vericant?
The computer requirements are actually just having the very basic updated computer with anti-virus and anti-malware installed. However the basic educational requirements are:
to be a native North American English speaker.
to have a B.S. degree in something.
to have taught ESL classes in a professional environment.
to be able to work remotely.
to be able to work 5 to 15 hours a week during the months from September 1 to March 31.
What is Training Like at Vericant?
Training is a couple of times a year and can last up to 4 weeks with each week being about 4 to 8 hours a week. You will be trained in what to listen for in the applicant's grammar, sentence structure, ability to think in English and present ideas.
How Much Money Can You Make As a Remote Rater at Vericant?
It will vary based on experience, but all rater positions are only part-time. It is an independent contractor position and only seasonal from September through March.
How Can an Interested Individual Apply to Vericant?
Interested individuals wanting to be remote raters should send a resume along with a cover letter stating why they are interested in the job. Then you will wait for an interview and the next step. You can read all of this on the Hiring page.
BONUS – Get My Work at Home E-Book Bundle For Just $5 Right Now (8 E-Books Total)
If you are wanting even MORE links to jobs across a ton of categories (virtual assisting, data entry, transcription, and more), you may want to download my work at home e-book bundle.

It includes the following e-books ($1 each if you buy them individually):
You will get an email with a link to download the PDF files after your purchase.
Thank you!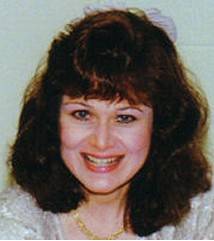 Leisa Good has worked in the corporate world as well as side hustled and operated a virtual assistant business full-time since 2006.. She wrote the eBook on that one! She is also a PFYP certified career coach and the owner of the blog, Powerfully Purposed For Success. She empowers folks 50-ish to find fun, flexible, and financially rewarding work both now and into retirement. However, this time it will be work/life on their terms.