The holidays are just around the corner and I know you may be brainstorming about how to earn extra cash for Christmas.
Below, I've created a list of the best 25 ways I could think of to earn some extra money now. And when I say "extra money," that is exactly what I mean. These ideas likely won't replace your day job if you have one, but they should be easy side earners to fit into your daily schedule.
If you are in need of an actual work from home job before the holidays, you should check the work from home job leads page to see what companies are needing help right now.
25 Ways to Earn Extra Cash For Christmas
1. Rewards Sites That Pay Fast
Rewards sites are very popular online right now because they make it super easy to earn a little extra.
Most of them will give you redeemable points or cash for doing things like short tasks, printing coupons, searching the web, playing games, offers, surveys, and any number of other things.
Here are a few I've used and love that pay fast:
2. Survey Panels That Pay Fast
Survey panels are also good for scraping up occasional extra money. After you've registered with the below panels, you should get occasional survey invitations to your email.
The panels below are known for paying quickly and they have low cash-out thresholds. This is ideal if you are trying to earn extra cash for Christmas.
Pinecone Research – This one is a very reputable company that's been around for years. However, they can be pretty picky on who they accept and are not always open to all demographics. They pay $3 per survey and you get paid typically within a few days after you take a survey.
Branded Surveys – Most of the time you only have to wait three business days to get your rewards from Branded Surveys once you redeem. You only need 500 points in your account to start redeeming.
Survey Junkie – You only need to have 500 points in your account to start requesting payments, and you can expect to receive your earnings within a few days.
3. Rate Music and Get Paid
You can use Slice the Pie to earn extra cash for rating and writing short reviews for new music. It's easy, but take care to make sure your reviews are very detailed and well-written.
You can redeem as long as you have $10 earned, and pay outs are made on Tuesdays and Fridays with Paypal.
4. Participate in Research Studies and Focus Groups
If paid survey panels don't provide quite enough in the way of earnings, there are some other sites online you can sign up with that pay a lot more.
User Interviews and Respondent are two companies I recommend if you are interested in getting paid for your participation in online research studies and focus groups.
In most cases you'll earn $50 to $100 or even more if you're selected to participate in a study.
 5. Deliver Food On Your Own Schedule
There are a lot of people out there these days who are taking advantage of various apps that allow you to place restaurant/fast food orders from businesses in your town and get them delivered straight to your door. As a result, these apps need delivery drivers, and that's where you can come in!
You can sign up to deliver with Doordash or Instacart and deliver whenever you want, getting paid weekly for delivering food and groceries to people who request them via these apps.
6. Get Cash Back On Your Grocery Shopping
If you have a smartphone, you can download the Ibotta app and begin earning cash back on many grocery purchases.
Simply check to see what the featured products for the week are and how much they pay if you buy them. You'll probably also have to answer a short survey or watch a video about the product.
Then, scan your grocery store receipt proving that you bought the item(s) and Ibotta will pay you cash. You can redeem your earnings at just $5, and the money goes instantly into Paypal.
Trust me that this adds up if you use it every time you shop.
7. Help Others Learn English
If you know English, you can earn money chatting online with others who are trying to learn it through a site called Cambly. You don't need any teaching experience, and you can work whenever you want.
You will need either a computer with a webcam or a smartphone with recording capabilities to do this.
They pay .17 per minute of talk time, and you can get paid twice a month with Paypal.
8. Do Some Pet-Sitting
If you like animals and have the time, you can list your pet-sitting services through Rover. They let you set your own rates, also.
There are many people who make $1,000+ a month doing this on the side!
Rover pays weekly like clockwork for any pet-sitting you've done.
9. Trade Stuff In at Amazon
Did you know that you can trade in your electronics, books, movies, video games, music, and iPhones to Amazon? And you don't have to have purchased the item from Amazon originally to trade it in. Amazon will tell you the amount they'll give for your stuff after you submit it.
Then, once you've shipped items to them (free), they will send you an Amazon gift card for that amount.
Go here to submit your items or read our review of Amazon's trade-in program.
10. Sell Your Crafts & Handmade Items
If you are crafty and you can make stuff that will sell, you can easily sell it online at Etsy. The great thing about Etsy is that, as soon as your item sells, you get paid to Paypal. There is no waiting on your money. Etsy does charge a very small listing fee per item.
Go here to visit Etsy and get an idea of what you could sell. I also have a list of other places to sell your crafts if you want other options.
11. Sell Your Smartphone Photos
Smartphones are getting so advanced that many of them are actually capable of taking decent quality photos. So good in fact, that there are sites that will buy them from you!
If you're a good smartphone photographer, you can post some of your pics up for sale at Foap or Scoopshot to name a few.
12. Have a Virtual Yard Sale on Facebook
Most cities have a virtual yard sale group or page on Facebook where you can buy, trade, and sell items with people in your local area. This is a way to earn extra cash for Christmas if you have a lot of stuff you want to unload quickly.
Just do a search on Facebook for "(name of your town) online yard sale."
If nothing comes up, try the name of neighboring town or even the name of your county.
13. Start Turking
Use Amazon MTurk to get paid for doing short tasks. They have all kinds of little odd jobs posted, including data entry, surveys, transcription, and more. You only need $1 to request payment to your bank account or you can just use the money to shop at Amazon.
14. Do Some Ghostwriting
If you have at least average writing skills, there are a few sites you can apply with online and get paid to do ghostwriting.
If you're not familiar with what ghostwriting is, it's basically getting paid to write content for people who need it. You get paid, but you don't get credit for writing.
One popular sites like this that tends to have lots of work and pays weekly is Textbroker.
15. Start a Home Business
If you've been tossing around the idea of starting a home business based around something you're skilled in, now would be a great time. You may be able to line up some clients between now and Christmas and begin getting paid for your services.
Not sure what type of home business to start? We have over 50 home business ideas listed to get your wheels turning.
16. Get Paid For Doing Research
There are a couple of sites that regularly need researchers to work at home. And while this is just extra money for most people, it's not shift-based work.
You're an independent contractor and you can work anytime you want, which makes it ideal for building up cash for the holidays.
Two sites that are regularly looking for researchers are Wonder and Hobby Jam.
17. Sell Your Textbooks
If you have any used textbooks laying around that you don't need, there are several sites that will pay you pretty quickly if they can use them. The books will need to be in excellent or good/gently used condition to be accepted.
Some good options for this include Cash4Books and eCampus. Note that Cash4Books may also accept other types of books — not just textbooks.
18. Sell Your Old Phones
You can sell your old iPhone — or any phone — and earn some money whether it's in working condition or not! There are many sites that will pay you for your outdated phones and they don't all pay the same.
I recommend using Gazelle or BuyBackWorld.
19. Start Doing Usability Tests
You can get paid quickly for doing short, 15-minute usability tests for companies that need their websites and apps evaluated.
This involves speaking into a microphone from your computer and navigating around the websites you're assigned, stating what you like/don't like about the usability of the sites you test.
Most of these tests pay you around $10 to $12 each, and you'll have to watch your email for invites to do them.
Some sites to sign up with for this are User Testing, Userlytics, and PlaytestCloud.
Want to join even more user testings sites? I have a full list of website testing companies you can check out for more.
20. Give People Rides In Your Spare Time
Ride-sharing apps are HUGE right now. Everyone is catching rides with services via their smartphone apps. You can actually sign up to drive with Lyft and earn in your spare time giving rides to people in your local area.
This is a great idea for Christmas earning because you can drive whenever you want to, and Lyft also has an option to cash out your earnings every single day.
21. Do Some Mystery Shopping
Want to earn extra cash for Christmas and don't mind leaving your house to do it? You can also earn some extra money doing some in-person mystery shopping.
You'll most likely get invited to do more shops if you live in an area where there are lots of stores, so if you live in a very rural area, making money with this will require some travel that may or may not be worth it depending on the price of gas.
There are lots of mystery shopping scams out there, but some reputable mystery shopping companies you can feel safe applying to include Market Force, A Closer Look, The Source, and BestMark.
22. Sell Your Unwanted Makeup and Skincare Items
It happens to many of us — you get the wrong color by mistake, or a product just doesn't work for you as well as you thought it would.
If that's the case, you can use Glambot to unload them and earn money.
We have more info on where to sell your makeup if you're interested in other options.
23. Complete Tasks With Your Smartphone
There are some easy to use apps out now that you can download and get paid for doing little odd jobs around your town. Example – taking pics of displays in stores, answering surveys, evaluating your experience at various businesses. Kind of like mystery shopping.
Also, many of these apps will pay within just a day or two after your tasks have been approved.
Some to try include Field Agent, Easy Shift, and GigWalk.
24. Clean Out Your Kid's Closet
If you're like me, most of your kid's outgrown clothes get sent straight to the goodwill store. However, if you have any that are in good or very gently used condition, you could send them to ThredUp and get paid for them instead.
The way it works is you have to order a bag from them, stuff it with the clothes you want to sell, ship it to ThredUp (the shipping is pre-paid) and then wait for them to appraise your items.
Once they have, you can get in cash the amount they think your clothes are worth.
25. Share Your Expertise and Get Paid For It
You don't have to have a teaching degree to get paid for sharing your skills with others. The internet is also filled with ways to do this.
One way is to spend time creating an online course that you can sell over and over again at Udemy. You just create the course, and they provide the platform and tools to help you get it sold. This is a great way to earn extra cash for Christmas.
Get More Ideas From Our Work at Home Newsletter (It's Free)
Also, my newsletter subscribers get extra cash ideas and work at home job leads every single week, three times a week! You can get on our list here if you want this stuff in your inbox. It's free!
I genuinely hope this post has given you some ideas to earn extra cash for Christmas! Every little bit you can earn will help!
BONUS – Get My Work at Home E-Book Bundle For Just $5 Right Now (8 E-Books Total)
If you are wanting even MORE links to jobs across a ton of categories (virtual assisting, data entry, transcription, and more), you may want to download my work at home e-book bundle.

It includes the following e-books ($1 each if you buy them individually):
You will get an email with a link to download the PDF files after your purchase.
Thank you!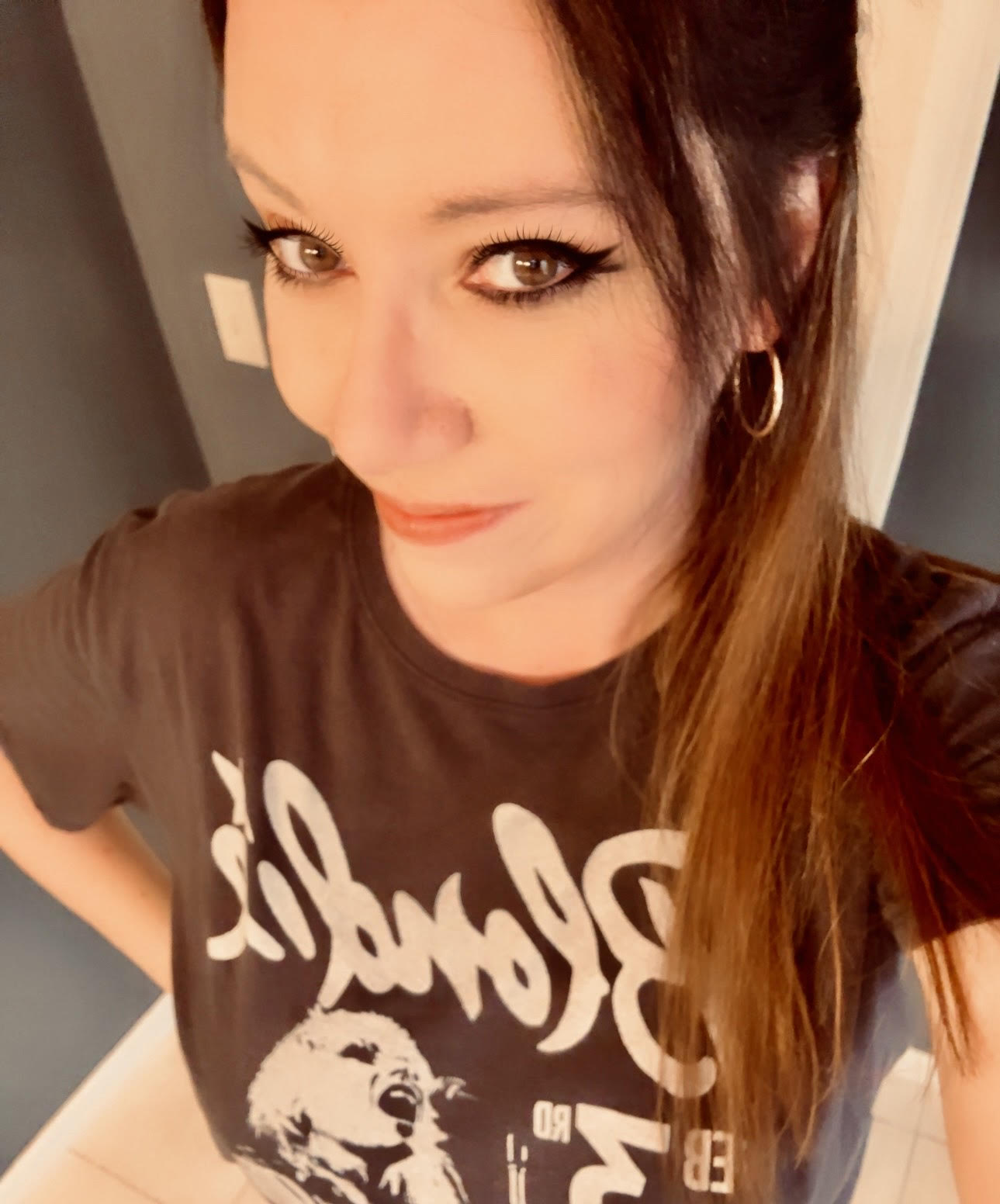 Anna Thurman is a work at home blogger and mom of two. She has been researching and reviewing remote jobs for over 13 years. Her findings are published weekly here at Real Ways to Earn.