One of the most frustrating things about blogging is figuring out how to get traffic to your blog. Trust me, I know.
The first year that this blog was in existence, there weren't too many people stopping by. I did a ton of research on how to get people here and I've learned so much since I started.
If you've already been doing research on this, some of the things I've listed won't be new to you. But don't knock them until you've tried them because it will all actually work IF you do it.
How to Get Traffic To Your Blog
1 – Guest Post on High-Traffic Websites
I am guilty of not doing this enough myself, but I have seen some pretty good results from guest posting over the years. You'll get the best results from this if you write for other blogs that are in your niche that you know have a decent-sized following.
Not sure how to tell if the blog you want to guest for has a good following? Poke around on their site and take note of things like how many comments their posts get, and how many followers they have on their various social media accounts.
If the blog you want to guest post for has an advertising page, you can check there to see if they've listed specific traffic numbers. Anything over 100,000 page views per month means you may get more than a trickle of traffic back to your site from the post.
Most blogs have information about advertising either in the navigation bar at the top, in the footer (bottom of the site), or on their contact pages.
Keep in mind there is a right way and a wrong way to send over a guest post request. Check over the site you want to post for to see if there are any guest post guidelines.
Then, be honest and friendly when you do make contact. Let the blogger know what kind of post you have in mind before you send over the inquiry so they can tell you if they're interested, and also be sure to let them know about your site since that's the site you'll want to link back to in your byline. You can bet they'll want to check you out!
Don't be offended if they aren't interested — there are lots of other bloggers out there who probably will be. Just keep trying.
2 – Get on Social Media Networks & Use Them!
Do you have Facebook, Twitter, and Pinterest accounts set up for your blog? If not, do so right away and then start following other people. Many of them will follow you back.
I have personally seen the best results from Pinterest and Facebook, so I don't spend a lot of time on the other social media networks. I do know that some bloggers are having a lot of success with Instagram, but that isn't territory I've thoroughly explored so far.
Once you have your social media set up, don't just leave them dormant. Actually use them!
While it is true that Facebook isn't as viable an option for blog traffic as before since they've changed their algorithm so much, it still saddens me to see so many bloggers who have hundreds or even thousands of Facebook followers that never even use Facebook to interact with those followers!
3 – Speaking of Pinterest … Images Are Everything!
Take the time to learn how to create eye-catching images for all of your blog posts using sites like PicMonkey or other free to use image editing sites, then pin them over on Pinterest. The vast majority of my social media traffic comes from Pinterest, and this is why.
Also, try to join as many group boards on Pinterest as you can. Being part of a Pinterest group board means that when you pin to it, you'll be getting your pins in front of more than just your own followers — you'll be getting them in front of the followers of the person's board that you joined.
So look at it like this — even if you only have, say, 50-100 Pinterest followers, your pins can still get seen by tons of people if you're allowed to contribute to group boards that have thousands of followers!
You can find group boards to join by checking groups for Pinterest on Facebook like this one that let people invite others to their group boards, or on PinGroupie.
If you're having trouble remembering to pin, you can do as I do and use Tailwind — an awesome tool that will pin your pins automatically all day long for you.
4 – Hold a Giveaway
This actually helped me a lot in the very beginning. Set up a giveaway on your blog and list it at online-sweepstakes.com or any number of popular blog giveaway linkies.
Make sure that some of the options for entry include following you on social media, subscribing to your newsletter, and so forth. This will help to ensure these people hang around.
Giveaway widgets like Rafflecopter make it very easy to set up a giveaway on your site and offer multiple options for entry. If you can't afford to give anything away, use sites like Swagbucks to quickly earn a $5 Amazon gift code, and then give that away once you receive it. Everyone loves Amazon!
Another idea is to participate in some group blog giveaways. These are often free to sign up for and will help you build up your social media numbers in exchange for promoting the giveaways.
5 – Use Forum Signatures
Visit forums that are in your blog niche and make sure that you have a link to your website in your forum signature. Then, get active and start posting so that you increase the chances someone will see your site link.
This doesn't mean spam the forum — it's obvious to others when that is what you are doing. Instead, make sure you're adding to the discussions and sparking real conversations. People will be much more interested in you if you are interesting! And that means they might check out any links that appear in your forum signature.
6 – Make Sure You Have a Newsletter
Use a newsletter service to set up a newsletter for your blog, then make sure you have plenty of places inviting people to subscribe on your site. Some reputable newsletter service providers are Convert Kit (this is the service I use), MailChimp, and Mad Mimi.
Then, email your subscribers once per week or every few weeks with blog updates, news, or anything else you know they might find interesting. Make sure you link back to your website several times in each newsletter you send to boost traffic.
Here's more info on why newsletters are a good idea for your blog.
7 – Network!
Network with other bloggers in your niche. I've said this before and I'll say it again. Don't view other bloggers in your niche as your competition.
Thinking of them as "enemies" and trying to one-up them constantly is a waste of your time and energy. Try to make friends with them. Learn from them. Guest post for them. Make a point of sharing their posts with your readers. Lots of times they will return the favor!
Some great ways to network — Joining a tribe on Triberr, a Facebook group for bloggers in your niche (here is a great list of those), or a Pinterest group board.
8 – Comment
Leave comments on other blogs. And yes, there is a right way and a wrong way to do this. First off, don't overdo it. Don't spam the comments of another blog in your niche by leaving more than one per day, every day.
Second, make sure your comments are actually meaningful and helpful. Don't just put a short, "Thanks for the post!" or something completely generic like that. Write something that either adds to the post, or asks an important question so the blog owner will know you actually read the post you're leaving your comment on.
Also, definitely don't leave a comment that just says for people to visit your website with a link inside. I can almost guarantee you that by doing that, you're wasting your time and your comment will likely get deleted.
The only appropriate place to leave your website URL in a comment on another blog is the URL field unless the blogger has given permission for you to do otherwise. Sometimes you may be able to get by with it if you've left a high-quality comment that shows you've read the post before dropping your URL.
9 – Post Regularly
The search engines love new, fresh content. If you're posting more than a few times per week, chances are good you might show up high in Google search for what you've written about. And of course this will equal some valuable search engine traffic!
Another reason to post often is because it's a great way to keep your readers coming back. The people who are stopping by won't continue to do so if there is never anything new for them to read.
Remember – Don't Burn Yourself Out!
Don't try to do too much, too fast. You'll get burnt out and you'll never stick with it. Do all the things above, but just don't overwhelm yourself with it. Do as much as you have time for every day that you can spend any time on it.
Blogging successfully is NOT easy and trying to get traffic is one of the main things that makes it hard. Don't give up!
What are your tips for getting blog traffic? Is there anything that has helped you that I didn't list above?
BONUS – Get My Work at Home E-Book Bundle For Just $5 Right Now (8 E-Books Total)
If you are wanting even MORE links to jobs across a ton of categories (virtual assisting, data entry, transcription, and more), you may want to download my work at home e-book bundle.

It includes the following e-books ($1 each if you buy them individually):
You will get an email with a link to download the PDF files after your purchase.
Thank you!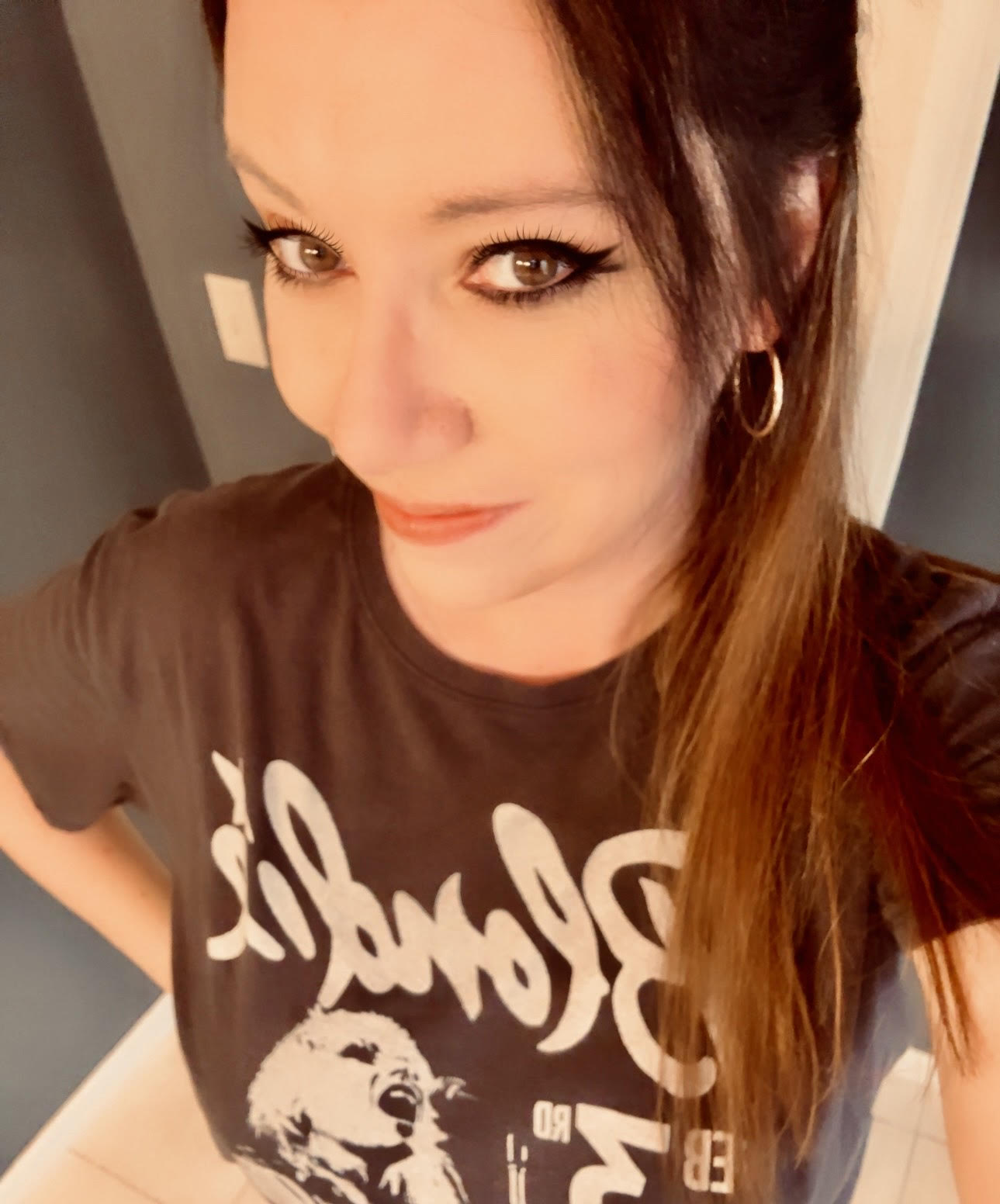 Anna Thurman is a work at home blogger and mom of two. She has been researching and reviewing remote jobs for over 13 years. Her findings are published weekly here at Real Ways to Earn.