Do you ever get the feeling that there aren't enough hours in the day?
You wake up first thing in the morning, motivated to cross some important items off your to-do list, and then you make the mistake of checking Facebook or Twitter. All you plan to do is take a little peek and see what's going on, maybe spend five or ten minutes while you drink your coffee…
Next thing you know, half the day is gone and you haven't gotten anything important accomplished. It's a total disaster, and you're not even sure how it happened.
Most of us have faced this scenario a few times, and some of us struggle with it almost every single day. It can be frustrating to accidentally waste your precious time, and it's easy to get angry at yourself for lacking discipline, but the 21st century is full of distractions that are custom-engineered to draw your attention away from the things you really need to focus on.
Those of us who work at home are especially vulnerable to this because we don't have managers peering over our shoulders every few minutes to make sure we get our work done.
If you set your own schedule, it's very easy to find some reason to put things off till the last minute. Before you know it, you've got huge deadlines looming, and you're not sure how you're going to get everything accomplished in time.
What you really need is some kind of system to make sure you stay on task; a way of approaching each day that keeps your priorities front and center.
There are dozens of popular methods out there that work well for different people, and for some of the more popular approaches, there are even custom-designed computer apps that help you integrate them into your life.
In this article we're going to look at a few different websites and apps that can assist you in making the best use of your day.
Some of them are designed around specific time management methods, while others are highly customizable, and can be adapted to work with several different approaches.
Keep in mind that the apps won't automatically make you productive – you'll still have to change some habits and approach your life in a different way if you want to succeed – but they can greatly simplify the processes of daily planning, organizing, staying on schedule, and managing your focus.
Todoist
A lot of popular time management methods rely primarily on creating lists of tasks, sometimes categorized or prioritized, and then processing them in a systematic way.
David Allen's Getting Things Done comes to mind, along with Mark Forster's wonderfully simple and organic Autofocus family of systems.
Both of these methods can be implemented in a low-tech way with notebooks, folders, and the like, but in some cases a high-tech solution can be a big help. After all, most people these days are more likely to carry smart phones around in their pockets than notepads.
One of the best and most popular electronic solutions out there for managing task lists is Todoist. It's available as an app for all major platforms, or you can use it through the website. The free version of Todoist is absolutely packed with every kind of feature imaginable, and the paid option gives you even more.
With Todoist, you can set deadlines or reminders, flag and sort tasks based on priority levels, and manage all your big projects with separate custom-made lists.
There's also a really nifty natural language processing feature that lets you set due dates for tasks, or trigger them to recur at specific intervals without having to go through a menu.
Go here to sign up for Todoist.
Focus Booster
The Pomodoro Method is one of the most popular approaches to time management, and it works well partly because it's so simple.
Just set a timer for 25 minutes, work continually on one task until the bell rings, and then take a five minute break before continuing the task or starting a new one.
Repeat this process four times, and then take a longer break. The frequent rest periods keep your mind fresh, and the timer helps you stay focused. Many people find that following this simple rhythm over the course of an entire day drastically improves their productivity.
There are dozens of apps and websites out there that can help you put the Pomodoro method into practice, and one of the best is Focus Booster. In addition to an elegant and simple Pomodoro timer, the app also has awesome time tracking features that let you see how you spent your day, and it has a built in to-do list.
The free version will let you get a sense for what the app has to offer, but the paid version ($5.00) is well worth the price for people who want to really get serious about managing their time.
Go here to read more about Focus Booster.
Trello
The Kanban method of project management was developed by Toyota, and has become extremely popular in the software design world, but it's also easily adapted to any sort of personal productivity challenge.
The low-tech way of doing Kanban is to create a bulletin board with columns and fill the columns with sticky notes representing tasks.
In the most basic kind of Kanban board, you'd have a column for your back-list of to-dos, another for tasks you're currently working on, and a third for things you've completed. Kanban improves your productivity by helping you avoid over-commitment, and gives you a visual sense of what needs to be done.
If you want to implement Kanban in a more high-tech way, you can't really do much better than the Trello service.
With Trello, you can set up dozens of virtual bulletin boards for all your projects, with customized columns that you fill with little cards representing your tasks. You can drag the cards around from column to column, and order them however you like.
Trello is available for all devices, or you can use it through the website. The interface is incredibly user-friendly, and the free version has all the features most people would ever need.
Go here to sign up for Trello.
SkedPal
Time blocking is an approach to time management that involves scheduling everything in your life down to the date and time, and allotting a certain number of hours or minutes to each activity. This level of micro-management doesn't work well for everyone, but some folks get a lot more accomplished if they plan everything out all the way down to the smallest detail.
The best tools for Time blocking are calendar apps, and one of the most feature rich and user friendly digital calendars available is SkedPal. It's especially useful for Time-Management because it integrates many popular features commonly found in to-do list applications, with much more robust scheduling features, and it's built from the ground up for time blocking.
SkedPal's biggest selling point is the automatic AI scheduler, which analyzes your priorities, your commitments, and your preferred work times to automatically schedule tasks. You are free to tweak the schedule to your liking, but the suggestions are apparently really good, and it's very easy to use them as a starting point for a comprehensive time blocking approach.
Skedpal is available for all your devices, and has a handy web app. All versions sync up so you can access your data wherever you are.
There's a 14 day free trial that will let you see what the app has to offer and test everything out. The paid version is fairly pricey ($9.95 per month for the yearly plan) but time blocking is a pretty complex approach to time management, and the advanced features of SkedPal should help make everything much simpler.
If the price is too hefty for you, and you want to try Time Blocking on a lower budget, Google Calendar has all the basic features you need to get started, and it won't cost you a penny.
Go here to learn more about SkedPal.
TimeCamp
One of the best ways to handle time management is just to keep track of how you spend the hours of each day.
Having an awareness of time, and a realistic sense for how long it takes you to get things done, can totally change your outlook and lead to better decisions. It will also help you identify all those pesky little time-wasters that creep up and steal away your most productive hours.
There are dozens of excellent time tracking tools online, but TimeCamp is absolutely free for a single user, and has tons of useful features, with a great interface that's simple and easy on the eyes.
There's an excellent web-version available that works with all major browsers, and there are dedicated apps for all portable devices.
Go here to learn more about how TimeCamp works.
We hope you found some of the above suggestions useful. If you know of any other great time management apps we might've missed, or if you have any time management advice to offer, please give us a shout in the comments section below. We'd love to hear from you.
Do you need more time management help and tips?
I recently read Time Management in 20 Minutes a Day by fellow work at home blogger, Holly Hanna. I highly recommend this if you are really struggling with getting enough done or wondering where the time went by the end of each day.
After implementing some of the advice I got from this book (which goes well beyond the basic tips I've listed above), I've found that my to-do list is almost always checked off.
And not only that, but there is somehow time in the evenings for me to relax and have "me" time or do things with my family without feeling guilty about it because I didn't get "fill in the blank" task done.
So if you're looking to seriously get a handle on your days, get the book! It's a quick, no-fluff read that gets right down to business so you can start taking immediate action to gain back control over your time.
Related: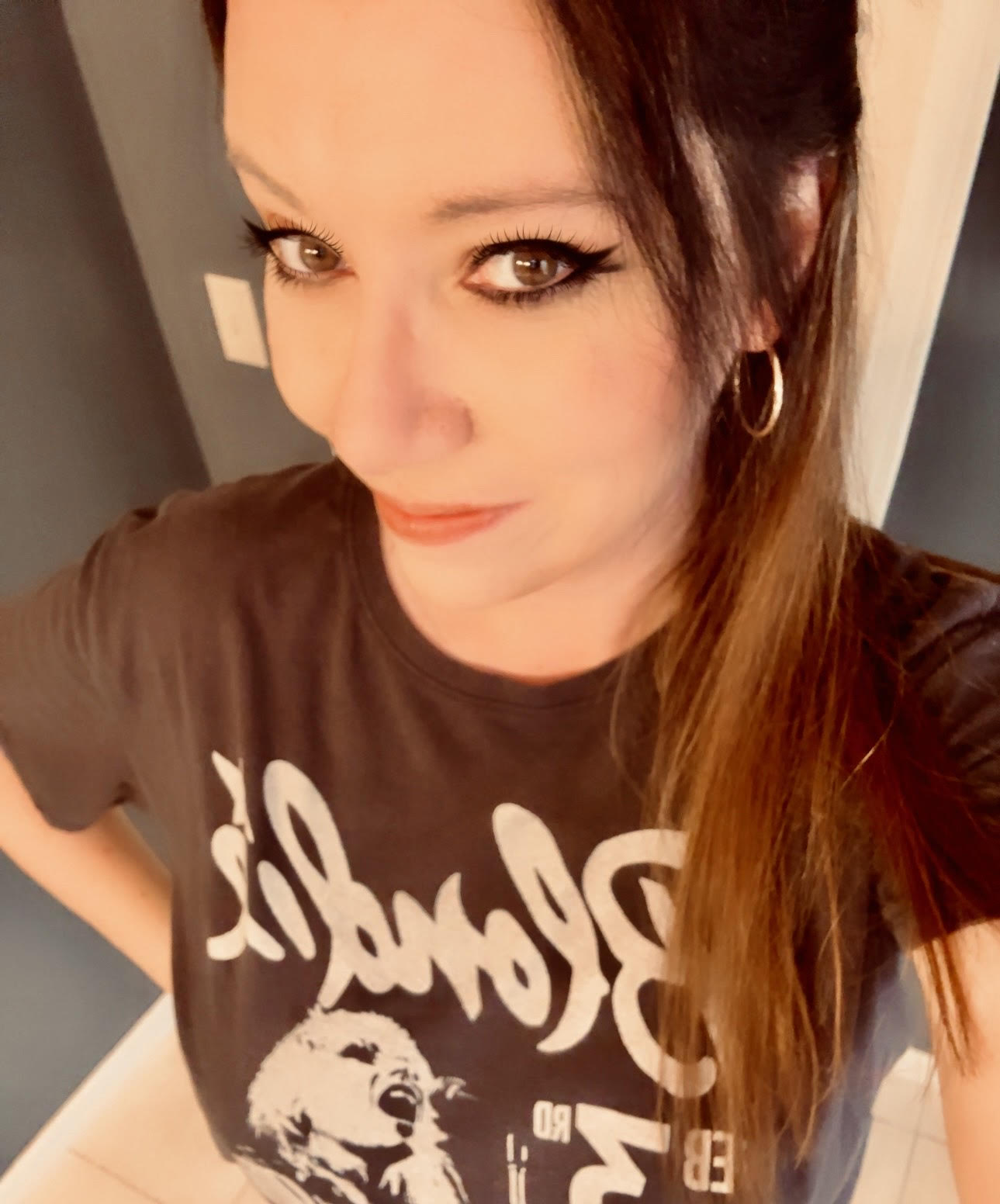 Anna Thurman is a work at home blogger and mom of two. She has been researching and reviewing remote jobs for over 13 years. Her findings are published weekly here at Real Ways to Earn.