Are you sick and tired of feeling like you'll never have enough money and living paycheck to paycheck? You're not alone!
For a lot of people, an extra $1000 a month can go a very long way, especially with the rising costs of groceries and gas.
Today, I wanted to share with you some doable strategies to earn an extra $1,000 each month.
These ideas ought to get your wheels turning on some things you can do in your down time, whether you're looking for a side business to supplement your income or you just want to increase your savings.
So get your coffee and let's get started!
10 Ways to Make An Extra $1000 Per Month
1 – Selling Digital Printables
Selling digital printables is one way to potentially earn an extra $1000 a month from home, in your spare time.
Digital printables are documents that users can download and print for their own use at home, like PDFs. These files might include anything from recipe cards and planner pages to wall art or birthday greetings.
The ease of creation and lack of need for actual inventory are two advantages of selling digital printables. This enables you to produce your files just once and sell them repeatedly, perhaps generating passive cash.
Additionally, you can sell your digital printables on many different sites, like Sellfy or Shopify, that makes it easy to reach a large audience of potential customers.
Creating digital printables does NOT require any graphic design experience, and there are many online tools out there that make it easy for people lacking design experience to create professional-looking files.
For example, you can use software such as Canva, Adobe Illustrator, or even Microsoft Word to create your digital printables. These tools come with pre-made templates, designs, and graphics that make it easy to create your files in a short amount of time even if you don't know what you're doing.
My friend Julie at Gold City Ventures has an informative free e-book you can check out with some more info on making money with printables!
2 – Freelancing/Contract Work
Freelancing and contract work are popular ways to earn extra money because they allow you to leverage your skills and expertise to earn additional income.
By offering your services as a freelancer or contractor, you have the ability to work on a project-by-project basis, giving you the flexibility to choose the projects that you work on and the clients you work with.
For example, if you have a background in graphic design, you could offer your services as a freelance graphic designer on sites like Upwork or Fiverr.
Similarly, if you have experience in software development, you could offer your services as a freelance software developer on those same sites, or other sites like it.
You can also offer your services on a contract basis to companies or businesses that need your specific skillset temporarily.
Freelancing and contract work are great for extra money because you can set your own rates and determine your own hours. This works out well if you have other commitments in your life that take up the bulk of your time.
3 – Online Tutoring
Online tutoring can be a great way to earn $1000 or more extra per month!
There are lots of online tutoring companies, such as Tutor.com, Brainfuse, IvyMath, and HootReading, that connect tutors with students who need help with many different subjects, including math, science, English, and foreign languages just to name a few.
One of the biggest benefits of working online as a tutor is that it allows you to set your own schedule and determine the number of hours you work each week. So as you can see, this can be especially appealing if you have another day job, and are just looking for a flexible side hustle.
Online tutoring can also be a lucrative opportunity. As a tutor, you can earn anywhere from $15 to $50 per hour, depending on your experience and the subject you're tutoring.
This means that earning an extra $1000 per month as a tutor is very realistic provided you tutor during your down time each week.
In addition to earning extra money, online tutoring can also be a rewarding experience as it allows you to make a difference in students' lives and help them succeed academically.
So, if you have a passion for teaching and a wealth of knowledge in a particular subject, online tutoring could be an excellent way for you to earn extra money and make a positive impact.
4 – Selling Products Online
Selling products online is a great way to earn an extra $1000 per month because it allows you to use the power of the internet to your advantage and reach a large audience of potential customers!
With e-commerce platforms like Amazon, Sellfy, and Etsy, you can set up a virtual store and start selling products without having to worry about the costs and hassles of opening a brick-and-mortar store.
Additionally, the internet allows you to reach customers 24/7, so you can make sales even when you're not actively working on your business.
Another benefit of selling products online is that it allows you to start a business with a low investment. Unlike traditional retail businesses, which often require a large upfront investment, an e-commerce business can be started for a relatively small amount of money.
This means that you can start earning extra money quickly and with minimal risk!
5 – Offering Pet Sitting or Dog Walking Services
If you're a pet lover, you could offer your pet sitting or dog walking services to make some extra money every month.
Doing pet sitting and dog walking on your own time, as a side gig, means you can take jobs when they are convenient for you and decline them when they aren't.
If you live in an area where there are a lot of people needing these services, making an extra thousand a month isn't outside the realm of possibility.
As a pet sitter, you should be able to earn from $15 to $30 per hour, charging more for overnight stays. Getting paid to walk dogs should earn you around the same amount.
If you want to get started doing some pet sitting or dog walking in your area but have no idea how to market your services, consider listing yourself with Rover. They take care of a lot of that for you!
6 – Transcribing Files
Work at home transcription (particularly general transcription) can pay on the low side — sometimes so low that you may not be able to rely on it for full-time income.
However, it can be great for side income, and it is very possible to earn $1000 a month or even more transcribing audio files for different companies.
Without getting into specifics, transcription is essentially listening to audio files and accurately typing out what you hear. This blog post provides a more detailed explanation.
You do transcription work on a freelance basis, on your own schedule. Most companies don't require a lot of experience for you to get started, but they may ask that you take a skills test first just to be sure your grammar and attention to detail are good.
Some companies that let you work as a general transcriber as a beginner include Rev, TranscribeMe, and QuickTate.
7 – Renting Out Your Extra Space
Renting out your extra space is a great way to earn extra money without having to leave the comfort of your own home. There are several options for renting out your extra space, including:
Renting out a spare room: If you have a spare room in your home, you can rent it out on platforms like Airbnb. This is a great option if you're looking to earn some extra money and meet new people, as you'll be able to host guests from all over the world.
Renting out your driveway or garage: If you have a driveway or garage that you don't use, you can rent it out to people looking for places to park their cars. Platforms like SpotHero, JustPark (UK), and Parklet (UK) make it easy to rent out your extra space to drivers in your area.
Renting out storage space: If you have extra space in your home, such as a basement or attic, you can rent it out to people looking for storage space. For example, Neighbor and Storemates (UK) are two companies in the business of helping you find people in your area who need storage space and are willing to pay for it.
Whether you want to supplement your income or just earn a small amount of extra cash, renting out your extra space is a great option!
8 – Driving For DoorDash
Driving for DoorDash can be a great way to earn extra money by utilizing your personal vehicle. Here's how you can do it:
Sign up: Start by visiting the DoorDash website and submitting an application to become a Dasher. You'll need to provide some personal and vehicle information, as well as pass a background check.
Choose your schedule: DoorDash allows you to work whenever you want, so you can choose the hours that work best for you. This makes it a great option if you want to earn extra money in your free time.
Start accepting deliveries: Once you're approved to be a Dasher, you can start accepting delivery requests through the DoorDash app. You'll be able to see the details of each delivery, including the pickup and drop-off locations, and you can choose to accept or decline based on your schedule and location.
Get paid: For each delivery you make, you'll earn a base pay plus any tips from the customer. DoorDash pays out weekly through direct deposit, so you can access your earnings quickly.
Driving for DoorDash can be a great way to earn an extra $1000 per month (on your own terms) if you have a personal vehicle and some free time.
9 – Try Affiliate Marketing
Affiliate marketing is a popular marketing strategy where you earn a commission for promoting other people's or company's products. Here are some quick steps to earning extra money this way:
Choose your niche: Choose a specific niche in which you would like to promote products. This will help you target the right audience and find products that are relevant to your niche.
Find affiliate programs: Look for affiliate programs that offer products related to your niche. You can find these programs through affiliate networks, such as MaxBounty or ShareASale, or by reaching out to companies directly.
Promote products: Once you've joined an affiliate program, you'll be given a personal, unique-to-you link that you can use to promote that company's products. You can promote on your blog, website, social media channels, or through email marketing (newsletters).
Earn commission: Every time a customer clicks on your affiliate link and makes a purchase, you'll earn a commission on the sale. The commission rate of course varies depending on the product and affiliate program, but it can range anywhere from 5% to 50% of the sale price!
Affiliate marketing can be a great way to come up with that extra $1000 a month, especially if you already have an established audience or following.
In fact, Michelle at Making Sense of Cents has managed to use affiliate marketing to consistently earn over $100K a MONTH with her blog! She has an e-course that explains her strategy.
Just make sure you are transparent with your audience and only promote products that you believe in and think will be valuable to them.
10 – Try Direct Sales
If you aren't already familiar with direct sales, here's a quick explanation for you!
Direct sales is a business model where individuals sell products directly to customers, often through in-home demonstrations or parties (think the Avon Lady or Tupperware parties, for example).
Here are the steps to earning extra money with direct sales:
Choose a company: Research and choose a direct sales company that offers products that you're passionate about and believe in. This will make it easier to sell the products and earn a commission.
Build your network: Your network is key to success in direct sales. Reach out to friends, family, and acquaintances to schedule in-home demonstrations or parties. You can also use social media and online marketing to reach a wider audience.
Make sales: During in-home demonstrations or parties, you'll have the opportunity to show the products and make sales.
Get paid: Most direct sales companies pay commissions on a regular basis, either weekly or monthly. The commission rate will vary depending on the company but can range anywhere from 10% to 50% of the sale price.
Build your downline: Some of the people you sell to may express interest in signing up to sell the product themselves. If they sign up under you, they become part of your "team" and you can then earn an additional commission off their sales.
So if you're a confident and outgoing person who enjoys selling and interacting with people, direct sales might be a good way for you to earn extra money.
Some popular direct sales companies to look into joining include Avon, Pampered Chef, and Mary Kay. We have a bigger list of them here.
Keep in mind there is usually a start-up cost to get going with any of these companies, but it's typically pretty low.
In Conclusion
As you can see, there are many ways to potentially earn an extra $1000 per month, whether you're looking for a part-time gig or a full-time business opportunity.
From freelancing and contract work to selling products online or through direct sales, there's something for everyone.
It's important to find an opportunity that aligns with your skills and interests, so that you can enjoy the process and be successful.
Good luck if you pursue anything I've listed above!
BONUS – Get My Work at Home E-Book Bundle For Just $5 Right Now (8 E-Books Total)
If you are wanting even MORE links to jobs across a ton of categories (virtual assisting, data entry, transcription, and more), you may want to download my work at home e-book bundle.

It includes the following e-books ($1 each if you buy them individually):
You will get an email with a link to download the PDF files after your purchase.
Thank you!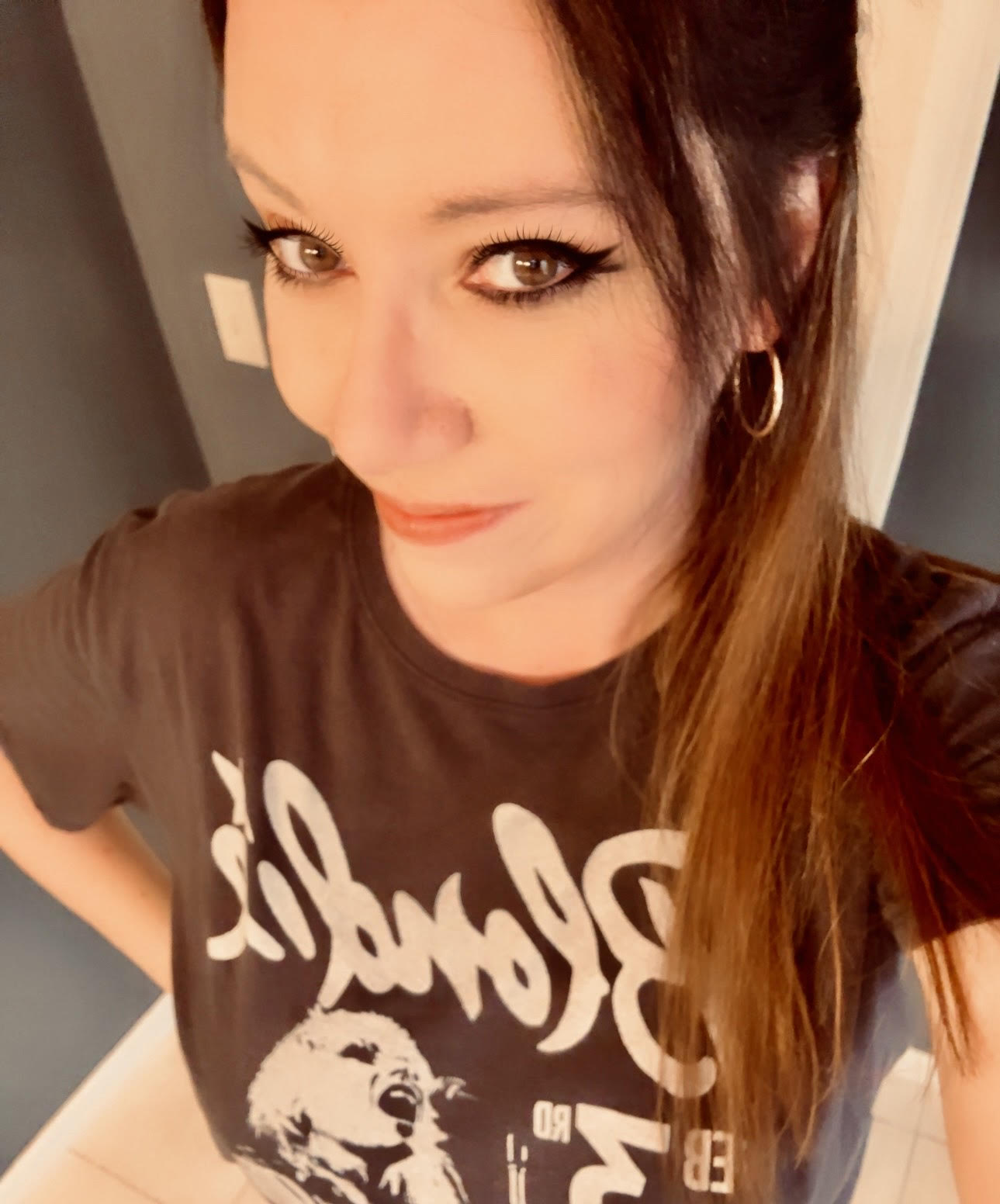 Anna Thurman is a work at home blogger and mom of two. She has been researching and reviewing remote jobs for over 13 years. Her findings are published weekly here at Real Ways to Earn.