Update 10/4/16 – This was originally posted a few years ago, but I'm adding an update because a reader, Mary, was recently victim to this same scam, and it's changed a bit. Please read her story below so you'll know what to watch out for:
It started with an email from F5 Networks requesting a job interview for a work from home data entry clerk position. It said they pay $20 per hour during training, and $25 per hour after that. The hours were flexible. It sounded like a great opportunity.

They gave me a verification code and told me to reply to the interview manager, Ryan Lee, with my code and my available times for an interview. I did so. About a week later "Ryan" emailed me back with a date and time for a phone interview. Before that time came, he emailed me again to say that we would be doing the interview via Hangouts because he was multi-tasking multiple interviews at the same time. So I went through an entire interview with him on Hangouts, it took about an hour. He said they would contact me with my results soon.

The following business day I received an email stating that I got the job and they would send me my paperwork within 1-2 business days. The next day I received an email with 3 attachments; a Non-disclosure agreement, Job Offer Letter, and Terms & Agreements. These all looked very legitimate. I even showed them to my husband and we were very excited because of the benefits offered in the Job Offer Letter.

I signed all the documents and sent them back via scanner. I even included a copy of my Driver's License because they needed proof of address. So the next day I received an email from the "finance department" saying that they were going to send me start up funds to purchase all the equipment I would need to do this job. The email included a list of this equipment.

They asked me who I banked with and how long I had been with them. I replied with the answers and by the end of the day they emailed me again with an image of a check, front and back, and asked me to deposit it via mobile banking, taking the picture of the check from the image on my desktop. Then I was told to send the confirmation that I had deposited it.

I have never used mobile banking before so I thought maybe this was common, for people to send just images of checks in emails. So after talking with my husband about it, we both thought it would be alright. Well I made the deposit like they said and sent them a confirmation. They told me to let them know when the funds were available.

That morning I checked the bank and thought they were available and told "F5". Come to find out that my account is actually on hold because this check was a counterfeit. Of course I didn't tell "F5" this, but they sent me another email saying to get most of the cash from the check out of my account and then go deposit at another bank. They included a name and account number. I could keep $150 as a sign on bonus.

After I completed this, then the vendor would be able to ship me my equipment. To say the least I am very upset by this. Luckily my bank caught the check before anything else was done. I can't believe that someone would go to such lengths. I was emailing them back and forth for about two weeks, had an interview, and all their paperwork was very convincing.

I'm not sure where they got my information in the first place. I have applied for a lot of work at home positions as of late so I thought it was one of them, but now I'm not so sure. These people never asked for any personal information except my name and address. That's why I thought it was legitimate.
While this scam has been so serious that people have wound up in jail because of it, that did not happen to Mary.
However, her bank did lock her out of her own account for ten days because she deposited a counterfeit check — even though this was not her fault. So there are always some sort of repercussions with this one, and the scammers get away with it. 🙁
Another update 6/18/20 – An email sent from a reader who was ripped off by a company called "Caro Enterprises." I'm sharing below with permission what happened to him.
"I applied online for a commercial real estate intern position with Caro Enterprises. On Monday, June 8, I received on my phone number a text message from a person named Jake Michelson, human resources Caro Enterprises. Next day after text interview, this person sent to my email a job offer and internship application form to sign. This person asked if I had a macbook for remote work during Covid. To my reply that I do not have one, this person sent me a picture of check along with guidelines how to deposit it online and after to buy a macbook with the softwares from their vendor. As I did not know how to deposit check online, that person emailed me another check for $2500 which I deposited. The next day (Friday, June 12) money became available on my account and I notified that person. This person texted me to send money through Zelle payment to Rebekah S Fisher and she would send to my home address a macbook with installed softwares. This person persuaded me providing a list of specialized softwares and providing info of some other employer, Padma Micheal (I never called this number). After I sent $1000 to Rebekah S Fisher through Zelle, this person (Jake) rushed me to send other money in the following days. I called my bank and informed that I believe I was defrauded. My bank canceled deposited check, but was not able to cancel the transfer to Rebekah S Fisher. I emailed asking to return my money. No one returned my money."
Some More Information On This Scam And How It Occasionally Plays Out
You'll get a check for some bogus reason. Sometimes it will come from someone saying you've won the lottery or won a prize in a contest.
Or, perhaps you see an ad for a work at home job or secret shopper position in the newspaper or on the internet that you sign up for, and the check comes as your payment. Regardless of how you got it, the check will look like the real deal.
It won't look fake at all, which is why so many people fall for this. It will have an address, account numbers, bank information, etc. Some of these checks even have watermarks on them.
Getting a check for winning a prize (from a giveaway you know you've entered!) or getting a check for work you've performed isn't always that unusual, but here's where you need to be suspicious — If the person sending you the check tells you that you have to cash it at your bank and then wire them part of the money to cover fees, service charges, taxes, or something else. They tell you that you can deposit the rest into your own account and keep it.
You may be expecting a check if you've signed up for some fraudulent secret shopper program or work at home job.
But keep in mind that reputable, legitimate mystery shopping  or work at home companies are not going to pay you for more than you've earned and then ask you to wire them part of the money.
The part where they ask you to cash the check and then wire them part of the money should always raise a huge red flag, no matter what the reason behind your receiving the check. Following through with those instructions are how you'll wind up in jail.
How This is Illegal
The check you receive is of course a bad check. The people who sent it to you either printed off fake checks using fake information, account numbers, bank names, etc. or they stole the checks from someone else.
They don't want to give you money at all, they want you to give it to them — illegally.
So what happens is you take the check to your bank, cash it for the amount the other party is asking you to and deposit the rest into your account.
Then, you wire the money you cashed out for to this other bank account. In many cases, the people doing this won't be in the United States (or whatever country you happen to be in) so you'll be wiring the money out of the country.
It might take the bank a few days or even a few weeks, but they will determine that the check was no good.
Bottom line, you can go to federal prison for this because you're the one the bank is going to hold responsible — not just for having given you this money that you wired away that wasn't there to start with, but also for depositing a fraudulent check.
You are responsible for all checks you deposit, no matter what. And the other party, the ones who actually sent you this check? They are going to be pretty hard to track down. Remember, the money you wired off was probably sent to another bank out of the country.
How to Protect Yourself From the Check Cashing Scam
First of all, always be suspicious of any unsolicited check you receive. If you get a check saying you won some lottery or giveaway, ask yourself if you remember even entering. Also, check the name on the check.
Do you know who it is? Is it a company you've heard of? Even if it does come from a source you know, it still pays to be suspicious. Remember, it's very easy for scammers to print off checks saying whatever they want them to say.
In almost all cases, if you've won a prize for more than $600 from an actual contest or giveaway you've entered, you'll receive an official looking affidavit first notifying you of your win. You'll probably have to take this to a notary and then return it before you get any sort of check in the mail.
Also, you should be on immediate alert if the check comes with the instructions I've described above — asking you to deposit part of the check into your own account and then wire the rest to someplace else. That's the dead giveaway right there that someone is trying to rip you off. Don't deposit the check.
If You're Not Sure
If you're not sure about the check you receive, here are some things you can do to verify that it's probably fraudulent.
First of all, contact the bank that issued the check. Confirm that the name on the check matches the account number, and ask whether or not the funds are sufficient for you to cash it. The bank should be able to give you this information.
There's also a chance they will know if the check was stolen because people can report stolen checks to their banks.
If the check comes from a source you're familiar with, like a well-known company claiming you've won a prize, you should also be able to contact them before depositing the check to be sure that you did actually win something from them.
It's hard not to want to believe that something like this could be true, especially if you are very desperate for cash, but by being too gullible you could ultimately become much more desperate than you already are because you'll be in a much, much worse position financially.
The bank will want this money back, and they'll expect you to give it to them out of your own pocket.
How to File a Complaint
If you're in the U.S. and this has happened to you, you can report it to the FTC here, or you can call them at 1-877-FTC-HELP (1-877-382-4357). You can also report the incident to your state attorney general. Here's a list of attorney generals by state.
Good luck in whatever you choose to do!
BONUS – Get My Work at Home E-Book Bundle For Just $5 Right Now (8 E-Books Total)
If you are wanting even MORE links to jobs across a ton of categories (virtual assisting, data entry, transcription, and more), you may want to download my work at home e-book bundle.

It includes the following e-books ($1 each if you buy them individually):
You will get an email with a link to download the PDF files after your purchase.
Thank you!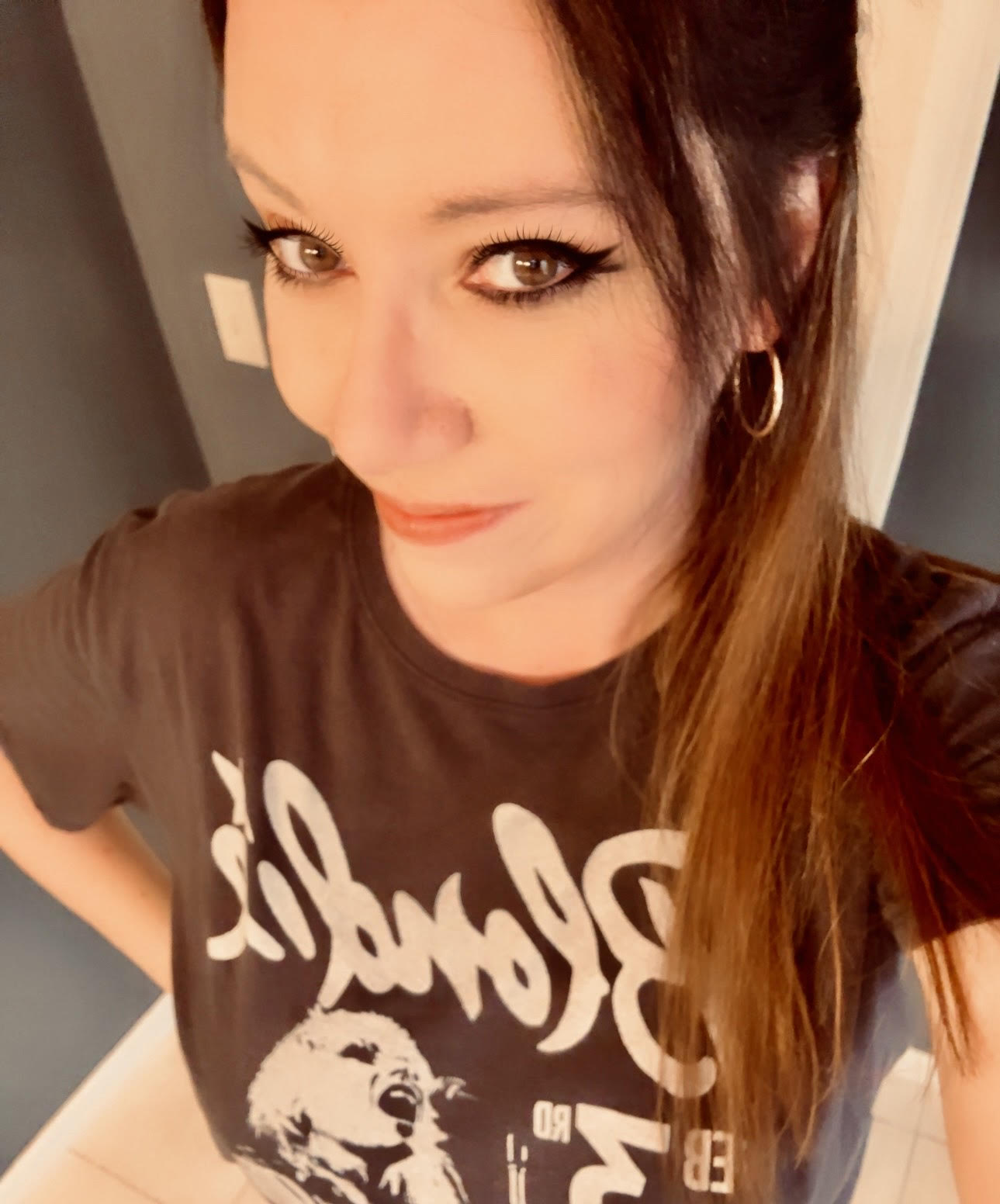 Anna Thurman is a work at home blogger and mom of two. She has been researching and reviewing remote jobs for over 13 years. Her findings are published weekly here at Real Ways to Earn.