Could you use a little pocket change? Do you have time for a few surveys? Do you love giving your opinions on social issues, news, and occasionally politics? Then you might enjoy answering survey questions for YouGov.
What Exactly is YouGov?
YouGov is an international survey site that strives to supply companies, governments, and institutions with data on what the population is thinking and doing. This information is used to better serve the people who sustain and patronize these places.
You'll probably find their surveys to be a bit more interesting to take than the ones you do for other market research companies who primarily want your opinions on products and services. YouGov asks you about social issues, news, and other interesting topics.
How Does YouGov Work?
Once you sign up with YouGov, using a verified email account, you will create a profile. The profile will also inform YouGov as to the types of surveys and the types of industries in which you would enjoy.
When your email is verified and an account profile is created, you will be known as a "YouGov Panelist", and you may take online surveys for money. From there you can choose when and where to do them.
A typical survey can be between 5 to 20 minutes long with an average of 20 to 30 questions. Your data is kept confidential, but the findings for each survey will be posted on the site for interested individuals once polling is complete.
Once your survey has been reviewed, you will receive redeemable points. You will be able to review the number of points as you collect them by visiting the Activity page of your account. The points are posted as they are approved.
What Can You Earn For Taking Surveys For YouGov?
You can redeem YouGov points for many different rewards such as prepaid cards, gift cards to stores and restaurants.
For the US, you need at least 25,000 points in your account to redeem for anything, and your points will never expire. For US-based YouGov members, you can redeem 25,000 points for a $15 Amazon gift card.
Can Workers Outside of the US Work at YouGov?
Yes, workers outside of the US may participate in the survey panels at YouGov. As mentioned previously, it is international with currently 11 countries. The countries are in the United Kingdom, the United States, Germany, France, Denmark, Sweden, Norway, Finland, France, the United Arab Emirates, and Saudi Arabia.
What Do Myself and Others Say About YouGov?
While I certainly have seen advertisements for them on various work-at-home websites, I haven't heard much either way. I have read on different forums how people complained about having to save points all year just to get a $25 Walmart gift card.
On the SurveyPolice site, they have a rating of 3.1 stars out of 5.
How Do Interested Individuals Sign Up at YouGov?
Go to the website and get registered. That link will take you to a short questionnaire to determine if you meet the criteria for panelists they are currently looking for. If you don't, it will re-direct you to another panel (that you don't have to sign up for). If you do, you'll be taken to the YouGov site.
BONUS – Get My Work at Home E-Book Bundle For Just $5 Right Now (8 E-Books Total)
If you are wanting even MORE links to jobs across a ton of categories (virtual assisting, data entry, transcription, and more), you may want to download my work at home e-book bundle.

It includes the following e-books ($1 each if you buy them individually):
You will get an email with a link to download the PDF files after your purchase.
Thank you!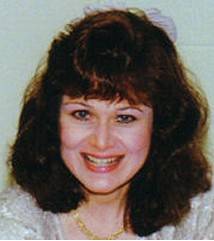 Leisa Good has worked in the corporate world as well as side hustled and operated a virtual assistant business full-time since 2006.. She wrote the eBook on that one! She is also a PFYP certified career coach and the owner of the blog, Powerfully Purposed For Success. She empowers folks 50-ish to find fun, flexible, and financially rewarding work both now and into retirement. However, this time it will be work/life on their terms.