Are you looking for bilingual work at home jobs? Do you want to work from home doing something that will allow you to use your second language?
Well, there are many opportunities to do so. I will touch on some of the best work-at-home jobs at the best companies. When I say "best", I mean in terms of good reputation and ratings.
Below is my list in alphabetical order with a description of each company and a link to their website.
Work at Home Jobs For Bilingual Workers
1 – TutorABC
If you are willing to do 15 tutoring sessions a week with each one being about 45 minutes long, then TutorABC might be for you.
Sessions are done by webcam with a mic and pay will vary with experience. You will need a four-year degree, and they are open 24/7. You will be helping non-native English speaking students improve their language skills.
It's always helpful (and occasionally required) to have an English-language teaching certification for jobs like this. Groupon offers a TEFL certificate that you can get online within just a few months if that interests you.
With TutorABC, most of the students will be Asian. You can go here to read our full review of Tutor ABC.
2 – Direct Interactions
This is a company that uses a virtual call center for those wishing to work from home.
You will be helping motorists who have unpaid parking tickets get their issues resolved. You must work 30 or more hours a week with the pay being $10 an hour for call center agents. If you are bilingual, you may earn up to $12 an hour for Spanish and $11 an hour for Russian. You can go here to read our full review of Direct Interactions.
3 – Englishunt
This is a company with a virtual platform, where you will get paid to be an ESL (English as a Second Language) tutor, even without prior experience.
You will be working with South Korean Students in classes that can range from 10 minutes to 20 minutes maximum.
Pay is on a case-by-case basis, and you do not have to speak Korean. However, it would be a plus if you did. Most virtual teachers average about 15 hours a week. You can go here to read our full review of Englishunt.
4 – goFluent
This work-at-home company does require a teaching degree, but not necessarily a second language. However, if you have the second language, it is a plus.
You will be working with students from around the world that basically already speak English, but need a place to practice with someone more fluent and knowledgeable than they are.
Each teaching session is 30 minutes long and a minimum of 20 work hours is preferred, but not necessarily required. Pay will vary with experience. You can go here to read our full review of goFluent.
5 – ISUS
This is another company with a virtual platform, where non-English speaking students go to learn to improve their skills. They will want to improve their speaking skills in particular.
You will be speaking with the students via Skype, virtual classrooms, and phone. The pay is $13 to $15 an hour. You will be working 25 to 30 hours per week. You can go here to read our full review of ISUS.
6 – LiveOps
This call center has been around since 2001 and has both sales and customer service calls. They need bilingual agents — primarily Spanish translators — to reach their growing Hispanic market with many of their products.
Bilingual agents tend to make about .10 to .15 MORE per minute talk time. As an independent contractor during the peak hours, you can earn between $10 to $15 an hour.
7 – VerbalizeIt
This company is looking for translators who can also transcribe. You do not have to live in the United States and over 150 languages are accepted.
Pay will be based upon the assigned client; however, only the top 10% of applicants make it. In other words, it is not that easy to get hired by VerbalizeIt. You can go here to read our full review of VerbalizeIt.
8 – Verilogue
This company does medical transcription in another language. The pay can be up to $5.10 an audio minute! The work is flexible with part-time and full-time both available. You can go here to read our full review of Verilogue.
While this list is by no means finished, there are always opportunities for those speaking a second language.
You can even check on Craigslist as well as Upwork (formerly Odesk) for opportunities. However, be very wary of work at home scams on both of those sites and do plenty of research before applying for jobs you find.
All of the companies mentioned above are of an independent contractor basis instead of an employee basis. However, I have seen "temp to perm" jobs listed on Upwork.
BONUS – Get My Work at Home E-Book Bundle For Just $5 Right Now (8 E-Books Total)
If you are wanting even MORE links to jobs across a ton of categories (virtual assisting, data entry, transcription, and more), you may want to download my work at home e-book bundle.

It includes the following e-books ($1 each if you buy them individually):
You will get an email with a link to download the PDF files after your purchase.
Thank you!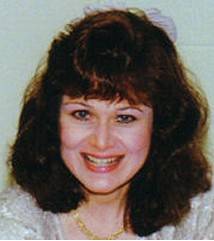 Leisa Good has worked in the corporate world as well as side hustled and operated a virtual assistant business full-time since 2006.. She wrote the eBook on that one! She is also a PFYP certified career coach and the owner of the blog, Powerfully Purposed For Success. She empowers folks 50-ish to find fun, flexible, and financially rewarding work both now and into retirement. However, this time it will be work/life on their terms.