Are you technically inclined and technically savvy? Do you enjoy troubleshooting? Can you explain technical issues in everyday language? Then maybe you should consider working from home as a technical support person.
While there are many companies that you could work for in this day and age with more popping up all over, I will try to list the top 5 companies here. I will also include a link to their website and a brief summary of each.
1 – PlumChoice
While PlumChoice does have a website for you to learn about the company, they prefer that you go through CareerBuilder or Monster to apply for a job there.
The company website is primarily for customers to sign up. Services are offered 24/7 to customers who are either on a pay-as-you-go service plan or a monthly service plan.
As the technical support of PlumChoice, you would be working remotely from home helping clients, removing viruses, troubleshooting problems, syncing devices, restoring computer crashes, and a variety of services all offered remotely from your computer to theirs.
Obviously, there will be a few of PlumChoice's systems that you will be using to do this remotely. However, if you have ever used a program like GoToMyPC, then you understand the concept.
You will need to know Windows operating systems and also knowing how to use a Mac is a plus. Your pay will be commensurate with your experience and your certifications. Just a few of the certifications that you need will be: MCP, CCNA, MCSE, and CCNP. Each should have at least three years of experience attached to them.
In addition, you will need a quiet work environment as well as a landline phone—no VoIP. This is an employee position.
Support.com has been around for quite a few years. In fact, I frequently see their advertisements on Facebook looking for new hires.
They offer cloud-based software solutions to companies of all sizes as well as individuals. Over the years, they have developed two major roles for working from home.
The two positions are the Remote Services Technician and the Personal Technology Expert.
The Remote Services Technician basically helps individuals and companies set up their wireless networks and connections. They can do this remotely from their own computer using a USB headset to take the calls.
The Personal Technology Expert basically does that as well, but with more troubleshooting, virus removal, and overall computer crashes. This position also requires a USB headset.
As far as experience and pay go, both positions require at least two years of network administration experience. The Personal Technology Expert will also need an MCSE (Microsoft Certification in Systems Engineering) in most cases.
The schedule for both of these positions is determined by Support.com, but you can trade your hours should you need flexibility.
The pay appears to be around $11 or $12 to start for the Remote Services Technician and around $15 for the Personal Technology Expert.
You can view the current jobs listings on their website as some positions require more certifications and experience. Most of the positions are employee-based. You can also go here to read our review of work at home jobs at Support.com.
Often confused with Telenet Marketing, which is not the same thing, Telenetwork has been around since 1993.
This is an employee-based job offering about 25 hours a week at $8 to $11 an hour for the remote technical support. This position would be the equivalent of a helpdesk technician.
You would be performing duties ranging from resetting modems to troubleshooting computer problems. You may use a VoIP but you will need a hardwired computer or laptop.
Training is paid and after 90 days you may start receiving pay raises. You will also need 3 GB of RAM as well as a webcam.
Benefits include vision, dental, and healthcare insurance as well as vacation pay. Some weekend work will be needed, but you may split it up per the month.
Most of their jobs are actually listed on their own website. Just go to Telenetwork's careers page to see what's available. You can also go here to read our review of work at home jobs at Telenetwork.
TeleTech may be a familiar name to many of you. They provide technical support as part of their phone/customer support.
TeleTech has been around since 1982. Most of their jobs involve answering questions for customers. This includes activities such as troubleshooting, support ticket creation, and escalation.
This is an employee position ranging from $8 to $10 an hour with a 401(k) and benefits. You must commit to at least 20 hours a week with shifts 4 to 6 hours long.
You can use a landline phone if you want, but most employees just use the VoIP. You will need to purchase one of their suggested headsets (for at least the training) from a list you will be given.
If you do work for TeleTech, you will be sent a disk to download their software onto your computer—no Macs accepted.
Most of their jobs get posted on careers page.
As you can imagine, the reviews are mixed for all of the above companies. However, these five seem to have the best reviews of most known companies that regularly hire for remote tech support.
It never hurts before applying to do your research and see if they can offer you something of value. You might want to also review their requirements as technology changes all the time. I am sure many of these companies are gearing up for Windows 10.
BONUS – Get My Work at Home E-Book Bundle For Just $5 Right Now (8 E-Books Total)
If you are wanting even MORE links to jobs across a ton of categories (virtual assisting, data entry, transcription, and more), you may want to download my work at home e-book bundle.

It includes the following e-books ($1 each if you buy them individually):
You will get an email with a link to download the PDF files after your purchase.
Thank you!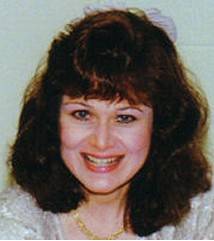 Leisa Good has worked in the corporate world as well as side hustled and operated a virtual assistant business full-time since 2006.. She wrote the eBook on that one! She is also a PFYP certified career coach and the owner of the blog, Powerfully Purposed For Success. She empowers folks 50-ish to find fun, flexible, and financially rewarding work both now and into retirement. However, this time it will be work/life on their terms.