Financial emergencies happen, and when they do, you probably don't want to have to wait a week or a month to get your hands on a little cash.
In a perfect world, we would all have savings accounts with enough money inside to get us through when disaster strikes, but it's not a perfect world.
I knew this was going to be a difficult article to write because if getting paid today was really that easy, everyone would be doing it, wouldn't they?
Still, I have put forth my best effort, coming up with all the realistic ideas I can that could potentially result in getting cash with little to no waiting, without having to have any money upfront.
Keep in mind these are not fool-proof and may or may not work for you. Some of these are things you can do online while some are offline. Good luck, and I hope these ideas help.
Get An Advance On Your Paycheck
1 – Earnin'
This is a new app available for both Apple and Android devices that allows you to get some of your paycheck early, to help out with those little emergencies when they arise.
This company charges no fee for you to use their service, they just give you the opportunity to leave a small tip when you get your advance (but even that is optional).
Earnin' works for anyone who gets paid through direct deposit into a checking account and who has an electronic timesheet with their name on it.
It also works for several of the on demand companies like Uber, Instacart, Door Dash, Amazon Fresh and others that are so popular right now.
Go here to sign up and start using Earnin', or read our Earnin' review for more details on how it all works.
Selling Stuff You Already Own For Quick Cash
2 – eBay
If you have items you're willing to part with, you can put them up for sale on eBay with the Buy It Now option.
With Buy It Now, you don't have to wait days for an auction to end. If someone sees your item and likes your price, they can buy it right then and you will most likely get an instant Paypal payment.
If there is a lot of competition for the item you're wanting to sell, study the prices of the other items and make sure yours is lowest. You might be willing to take a bit of a loss if you're truly that desperate to get the cash ASAP.
3 – Facebook groups
I think we have all seen the Facebook local "yard sale" groups where people post used clothes, electronics, exercise equipment, vehicles, and all kinds of other things to sell.
Join a group like this if you're not already in it and post something you know others might want. If it's an attractive item accompanied by a good picture with an equally attractive price, there's a great chance you'll get a local buyer the same day you post your pics.
4 – Craigslist
If you don't have an eBay or a Facebook account, you can post your items on the Craigslist site for your local area instead.
Your ad will go live shortly after you post it, and just like with Facebook and eBay, there's a good chance you'll sell fast if you've done your research and priced very competitively.
Please be careful whenever meeting strangers for these kinds of transactions. If possible, make sure you're meeting up in a public place with lots of people around.
5 – Etsy
This is another extremely popular online marketplace for people with crafty or vintage items to get rid of. Setting up an account is free and if your items sell, you'll get paid to Paypal instantly.
Browse around to see what others post to get ideas for what you can sell there, take good pictures, and price your items very competitively to see some quick sales (and quick money).
Go here to start using Etsy, or read our Etsy review for more details on how it works for sellers.
6 – Have a garage or yard sale
Another obvious idea, but it can really work if you plan and it doesn't have to cost you a dime to set it up.
For this to really be profitable, it's ideal if you do it on a sunny, warm day. It's also best if your house is in high-traffic area or a busy neighborhood so lots of people will see it and stop by.
If you do have a few dollars to invest, you can advertise a little with some signs and/or an ad in your local paper or a local Facebook group (see above) — the latter of which shouldn't cost you anything.
7 – Donate your plasma
You've probably seen this option before and thought, "No, I'm not doing that." But it's something to seriously consider.
Most plasma centers will let you donate twice a week, and you can earn anywhere from $20 to $50 each time you do it. You are not paid for your plasma, but rather the time it takes to give your donation. Some centers will even pay you referral fees if you refer your friends to donate.
Be sure to double check that the center you're using to give your donation actually pays before you go. Not all of them will pay you.
Go here to search for plasma donation centers in your area.
Ways to Borrow Money Quickly
Here are a few ways you can borrow money with good credit or bad credit.
8 – Get a Loan
Visit a bank or loan office and see if you qualify for a short-term loan. Your chances of getting approved will depend on your credit and whether or not you have any collateral.
Some lenders may be willing to work with you even if your credit is bad if you can get a co-signer with good credit, and some lenders are more lenient than others overall when it comes to your credit. Peer-to-peer lending is another option to consider if you're interested in getting a loan.
Not sure what your credit score is? I use Credit Sesame to keep tabs on mine. It's 100 percent free and they will even email you every month to let you know if it's gone up or down.
9 – Pawn Shops
If your credit is simply not good enough for you to get a "normal" loan and you don't have a co-signer to help you out, a pawn shop could be an option.
Pawn shops will give you cash right away for your valuables (jewelry, firearms, electronics, etc.), and they don't bother to check credit.
You'll have to pay back what you were given plus some pretty excessive interest. If you don't pay it back, you've lost your item forever.
I really would not recommend this unless there is absolutely no other way to get a loan because of the interest and the fact that pawn shops have a reputation for being a bit shady in general.
You shouldn't do it unless your financial need is an all-out emergency and there are no other options.
Online Side-Earner That Pays Daily (Although Very Little)
These sites won't make you a substantial amount of money in a short period of time, but you should be able to generate enough to buy some gas or maybe a few groceries if that's what you're in need of.
10 – Qmee
This is a browser extension for Chrome that will show little sidebar ads when you do searches on Google, Bing, Amazon, or other popular sites.
Clicking on any of those ads will give earn you anywhere from a 5 to 15 or more cents. This adds up if you're constantly doing a lot of internet research. They pay instantly to Paypal when you click the cash out button, with no minimum in place for cashing out.
Go here to sign up on Qmee, or read our Qmee review to learn more about how it works.
Ideas If You're a Blogger or Webmaster
Do you have an online presence? Then this will definitely help you generate some quick cash. Here are a few ideas that may result in getting paid today if you act on them:
11 – Sell something on your blog or website
Do you have a blog or website that gets a healthy amount of traffic? If you do, you could quickly create some type of digital product (a short e-book or printable that fits with the niche of your blog), and set up a shopping cart to accept payments immediately for any sales you get.
Price it competitively to help guarantee sales, and make sure you advertise it — put the link above the fold on your site, share it on social media, and if you have newsletter, let your subscribers know about it.
If you're on WordPress, you can use this plug-in to quickly accept payments for products on your site.
12 – Put a "Donate" button on your blog or website
A lot of people don't feel comfortable doing this, but there is really nothing wrong with accepting donations if you run a blog or website.
Many people do it. You can look at it as a way of allowing "tips" for your helpful content. Again, this works best if your site gets a fair amount of traffic. And you should make sure your button is in a visible place.
You can go here to learn about getting a Paypal "Donate" button set up.
13 – Run an advertising sale
Offer direct advertising on your site and run a sale. Contact any advertisers that have advertised with you before and also any potential advertisers to let them know they can get exposure very inexpensively for whatever period of time you're going to offer it.
There's a good chance some of them will bite and you'll get paid. You can even advertise it to your readers in case any of them have something they want to advertise.
---
So that's all I've got. I hope it helps!
BONUS – Get My Work at Home E-Book Bundle For Just $5 Right Now (8 E-Books Total)
If you are wanting even MORE links to jobs across a ton of categories (virtual assisting, data entry, transcription, and more), you may want to download my work at home e-book bundle.

It includes the following e-books ($1 each if you buy them individually):
You will get an email with a link to download the PDF files after your purchase.
Thank you!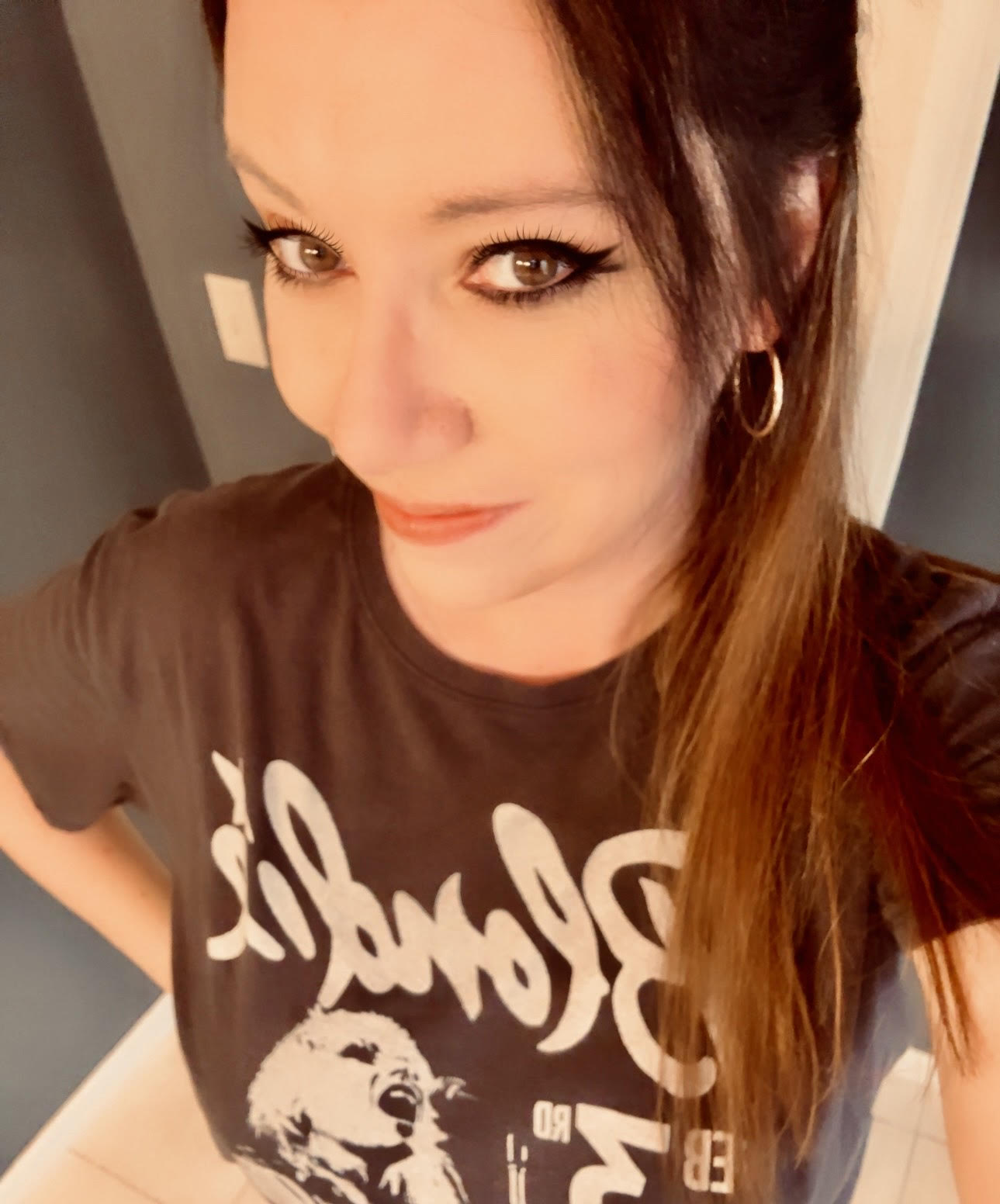 Anna Thurman is a work at home blogger and mom of two. She has been researching and reviewing remote jobs for over 13 years. Her findings are published weekly here at Real Ways to Earn.