Welcome to our guide on the different types of work at home jobs!
With the rise of remote work and the ongoing pandemic, you may be seeking flexible and convenient work arrangements that allow you to work from the comfort of your home. If so, you're in the right place!
Fortunately, there are plenty of opportunities for individuals to work remotely, regardless of their skill set or experience.
In this post, I'm breaking down ten different types of work at home jobs for your consideration. And with each job, I've also listed out five companies for each type you can apply with right now for work!
So, if you're interested in exploring your options and learning more about work at home jobs, keep reading to find out what could be a good fit for you!
10 Types of Work at Home Jobs
1 – Virtual Assistant
A virtual assistant is often described as a "cyber secretary." Basically, you're an administrative assistant, working from home, who helps clients out with a variety of different tasks.
As a virtual assistant, you might be helping your clients with admin support, customer service, travel arrangements, data entry, bookkeeping, social media services, and more.
What you do will ultimately depend on what the client wants or needs plus the skills and experience you already bring to the table.
For a LOT more detail on what virtual assistants do, I recommend you check out my inexpensive virtual assistant guide ($5) – Your Quick Guide to Working at Home as a Virtual Assistant.
Below are five companies that are frequently hiring remote virtual assistants.
My e-book has a huge list of 50 companies that hire, plus it explains how you can strike out on your own with your own VA business along with the pros/cons of doing so.
2 – Freelance Writer
As a freelance writer who works from home, you get to create your own schedule and work on projects that interest you!
Whether you're interested in writing for blogs, magazines, or social media, there are plenty of opportunities out there. You can specialize in one or more different types of writing (depending on what your style is and what you're good at).
If you choose to work for yourself as a writer, you'll choose your own clients and possibly work on any number of different projects depending on what the client wants.
Of course, working from home as a freelance writer requires strong writing skills, the ability to manage your time wisely, and a willingness to promote your services to potential clients. You can't be afraid to ask to be paid what you know you are worth!
It can take time to build up a base of paying clients, so fortunately there are some content sites out there that are always needing writers to help. I would not recommend relying on these sites for your full-time income, but they could come in handy as "fall-back" work when your paying clients don't have an adequate stream of work for you.
I also recommend checking out membership to Freelance Writer's Den (a freelance writer community created by Carol Tice).
Freelance Writer's Den is a community and resource hub designed to help freelance writers develop their skills and grow their businesses.
As a member of the community you get support from other writers, educational resources and training, writing job leads and networking opportunities, expert guidance and coaching, and a lot more.
There is usually a bit of a waiting list for membership, but feel free to go here and add yourself to that if it interests you (or just explore around to learn more about it).
3 – Online Tutor
Online tutoring is a booming industry! You can work as an online tutor from home either part-time or full-time and earn a decent wage.
Most online tutoring companies prefer to hire workers who have past teaching or tutoring experience. I also sometimes see that a college degree OR proof you are working toward a degree is required. But this will depend on the company.
In most cases, you will work one-on-one with elementary, middle, or high school students assisting them with academics. Tutors are needed for different subjects, so you can probably find work as long as you are knowledgeable in one or more subjects.
If online tutoring as a work at home career interests you, I frequently see openings with these five companies:
I have a larger list of online tutoring jobs here if you want to see more options!
4 – Customer Service Representative
As a remote customer service representative, you will work for a company, handling their inbound calls, emails, and chats from customers.
In most cases, your calls will revolve around support, billing, sales, reservations, and/or tech support. But it will depend entirely on the company and what they need you to do for them. Different companies have different needs.
For customer service work, it is almost always required that you have a reliable high-speed internet connection and a headset. Most companies (with a few exceptions) also ask that you work in a quiet environment with no background noise.
Pay varies depending on the company, but these days most customer service work I've noticed is paying at least $15 an hour or more.
If you want to apply to work at home for some companies needing customer service representatives, here's a short list of some that are usually hiring:
I have a much larger list of companies needing work at home customer service reps here.
5 – Data Entry
I hesitated to mention data entry because it's pretty hard to find legitimate, well-paying opportunities in this field! However, it's one of the types of work at home that I'm asked about frequently, so I decided to provide a little information if you're curious.
Data entry is what it sounds like — inputting data into a computer. Usually you are transferring data from one source to another. It can be boring, repetitive, somewhat mindless work. However, a lot of people enjoy that.
Legitimate data entry work doesn't usually pay very well because it isn't difficult and in most cases does not require any special skills apart from being a fast and accurate keyer.
Data entry scams are all over the place online because scammers know how people just starting to look for work at home think of this industry as something they may like to do. For this reason, you have to be very careful when you start searching for work.
Below is a short list of some companies I know to be legit that do sometimes have data entry work available:
If you are looking for more companies that hire data entry keyers to work at home, I recommend signing up for a monthly subscription to the FlexJobs work at home job resource. They do sometimes have data entry positions posted, and the companies are all screened and verified legit prior to posting.
A membership is $14.95 a month (you can get 30 percent off that by using promo code AFFILPROMO).
I've paid for this personally and found it to be a great resource for all sorts of work at home jobs, not just data entry.
6 – Graphic Design
Graphic design can be done remotely, and there are many graphic designers who work from home or other remote locations. In fact, remote graphic design has become increasingly popular in recent years, especially as more businesses shift to remote work.
As a graphic designer who works at home, you will most likely be creating visual content for digital platforms such as websites, social media, and digital marketing campaigns.
If you are working for a company as a graphic designer, they may require past experience or, at the very least, a portfolio of your work so they can be sure you have the right skills.
Another option is to strike out on your own, find your own paying clients, and choose what to charge.
If you want to start work now for some companies that regularly need remote graphic designers, check out these options:
7 – Web Development
An online, work at home web developer is a professional who designs and creates websites for clients, usually from a remote location.
Web developers use coding languages such as HTML, CSS, and JavaScript to create and maintain websites. They may also work with content management systems (CMS) such as WordPress or Drupal to create and customize website templates.
Web development is a field that can pay well. According to the US Bureau of Labor Statistics, the median annual salary for web developers in 2020 was $77,200, which is higher than the median salary for most occupations.
If you have expertise in specialized areas such as mobile app development, web security, or e-commerce development, you can expect to earn a higher salary due to the recent demand for those specific skills.
As with most of the jobs I've listed above, another option is freelance web development where you would find your own clients and set your own rates.
If you want to work as a web developer for a company, here are five that may be hiring now:
8 – Social Media Management
As a work at home social media manager, you would be responsible for managing the social media accounts of a business or organization. You would create, curate, and publish content on social media platforms such as Facebook, Twitter, Instagram, LinkedIn, and others.
In addition, you may also have to monitor and engage with the audiences on the above-mentioned platforms.
Your salary as a remote social media manager can vary greatly depending on the company you work for (larger companies tend to pay more than smaller business with limited budgets) and of course your experience level.
If you have experience in social media strategy in addition to simply maintaining and updating social media accounts for different platforms, you can command a higher salary than people who do not have those skills.
Some companies that I've seen hiring now or recently for social media management include the following:
9 – Sales Representative
Similar to a customer service representative (listed above), you would most likely be doing phone work as a sales representative. However, the primary difference is that you would most likely be doing outbound calling rather than inbound.
In some cases, you may work as a customer service rep AND a sales rep. This is where you may try to upsell additional products and/or services to people who make inbound calls to the company you are representing.
In many cases, work at home sales reps work on commission only, so it's not a fit for everyone. The amount you earn could depend largely on how good you are at sales.
There are some companies that will offer a base plus commission (meaning they will pay you a base rate and you get commission on top of that), but I primarily see this with companies hiring very experienced sales reps.
If you are interested in working at home as a sales rep, the following companies may have openings:
10 – Transcriptionist
As a work at home transcriber, you would listen to audio files and then accurately type out what you hear. While there is more to it than that and it's not as simple as I just made it sound, that is the gist of what you do.
Most companies hiring transcribers let their workers work remotely, on their own schedules. It's almost always independent, freelance contractor work that pays either a set amount per audio hour you transcribe or per page/line.
The three most common types of transcription jobs include general (which covers lots of industries), medical, and legal, although there are other types as well.
General transcription is the easiest field to break into because you will find more companies open to beginners. Medical and legal usually require more past experience and/or certification.
I have a very thorough Quick Guide to Working at Home as a General Transcriber you can download for just $5 if you want a lot more detail on how to get started as a general transcriber. It also comes with a HUGE list of companies that hire remote transcribers, many of which do hire beginners!
But to start you off here, I've linked five companies that are looking for work at home transcribers right now:
In Conclusion
I sincerely hope this post has helped you see that there are several options (not just including these) for remote work. In fact, we have more opportunities than ever before!
When I started this blog you are reading now, way back in 2010, I assure you it was very slim pickings! There were more scams than legit opportunities for remote work.
If you are looking for more, I hope you will subscribe to my weekly jobs newsletters (you can get these free) with work at home information and links to companies that are hiring now.
BONUS – Get My Work at Home E-Book Bundle For Just $5 Right Now (8 E-Books Total)
If you are wanting even MORE links to jobs across a ton of categories (virtual assisting, data entry, transcription, and more), you may want to download my work at home e-book bundle.

It includes the following e-books ($1 each if you buy them individually):
You will get an email with a link to download the PDF files after your purchase.
Thank you!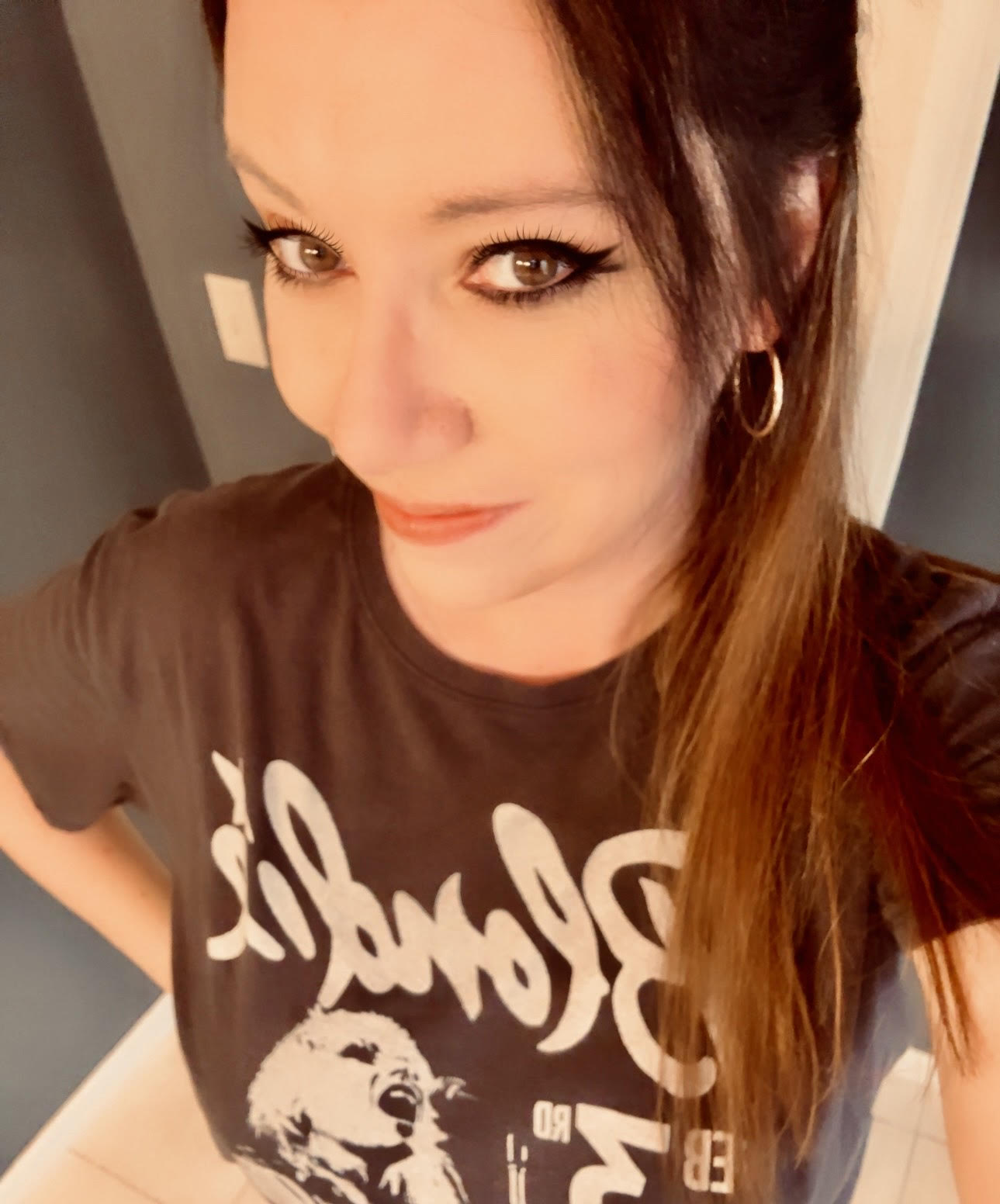 Anna Thurman is a work at home blogger and mom of two. She has been researching and reviewing remote jobs for over 13 years. Her findings are published weekly here at Real Ways to Earn.