Congratulations, you just landed your first work at home phone job!
While you excitedly get your home office arranged and decorated to your liking to begin this new adventure, you're also a little nervous.
Why? Because one of the requirements is you must have a headset. That means you'll have to buy one. And with so many choices, prices, and brands to choose from—where do you even begin to look?
This article will show you just where to begin and how to end with the headset of your dreams. Well, maybe not your dreams — but a headset that works best for your needs, feels comfortable to you, and is well within your budget.
What Are the Five Main Points to Remember When Selecting a Work From Home Headset?
While we will go into further detail throughout this article, the main questions are:
What will you be using the headset for?
Does the headset need to be noise-canceling?
Does the headset need a microphone attached?
Will the headset need to be wireless or corded?
How much headset can you afford?
Above, when asked the question, "What will you be using the headset for" — obviously for work — but will you be attaching it to your landline phone or your laptop or PC?
The headsets for the laptop or PC are going to have a USB port plug, whereas the headsets for the landline phone are going to have a phone port plug. The two cannot be interchanged.
Most work at home jobs that require a headset will spell out exactly what you need or even give you a list of what they consider the best headsets.
Even if your new call center doesn't tell you exactly what to buy, you probably have been given a list of required features for your headset.
Some call centers will also require that you get both a headset to use for your hardwired landline phone and your laptop or PC to use for Skype meetings.
Most call centers will want the following features:
noise-canceling
microphone attached
corded for the landline phone
corded for the laptop or PC to use for Skype for training (optional)
What Are Other Features to Consider When Selecting a Headset? 
Price is certainly something to consider, although most headsets are not that expensive unless you really want a lot of "bells and whistles" to go with it. There are headsets which can go up to almost $250.
What about comfort? How comfortable do you want to be? While the headset may be a great headset, it can also be very heavy, making your head and neck tired. If you are going to be working long days that is something to consider.
Also, how do you want to wear the headset? Do you want to wear the headband of the headset over the top or your head or the back of your head?
I once had a headset (wearing it over top of the head) that was wonderful as far as features, but it was so heavy that it made me look like a pilot. I kept wanting to tell my call center customers "over, roger" instead of "thank you and good bye".
So, What Really is the Best Headset to Use to Work From Home?
One call center that I know of recommended the Plantronics so highly that they even offered $50 towards a purchase of one. Most call center agents that I have spoken with also agree that Plantronics is probably one of the best to use.
Two of the best Plantronics headsets to use for your hardwired landline phone are available on Amazon. They are the:
Other good brands are Panasonic with the Panasonic KX-TCA 430 being a very good, noise-canceling headset for the phone as well as the Sennheiser CC520 Binaural. Both are available on Amazon.com.
Amazon isn't the only game in town as far as headsets go. HelloDirect has a wide selection of headsets and phone systems to order—all with competitive prices and live chat support.
Now, as far as the noise-canceling headphones to use for the PC or laptop:
This list is not in any particular order. It is just a list several call center agents and I compiled based on their call center and experience.
If noise-canceling is not an issue, then both Walmart and RadioShack carry a variety of GE (General Electric) and Gigaware for phone, laptop/PC, and mobile devices for listening to music.
Prices will vary on all of these, but the average cost of a good, noise-cancelling headset for either a landline phone or laptop/PC is approximately $35. While every call center agent you talk to will have a preference, most agents do like the Plantronics headsets.
BONUS – Get My Work at Home E-Book Bundle For Just $5 Right Now (8 E-Books Total)
If you are wanting even MORE links to jobs across a ton of categories (virtual assisting, data entry, transcription, and more), you may want to download my work at home e-book bundle.

It includes the following e-books ($1 each if you buy them individually):
You will get an email with a link to download the PDF files after your purchase.
Thank you!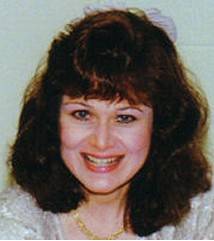 Leisa Good has worked in the corporate world as well as side hustled and operated a virtual assistant business full-time since 2006.. She wrote the eBook on that one! She is also a PFYP certified career coach and the owner of the blog, Powerfully Purposed For Success. She empowers folks 50-ish to find fun, flexible, and financially rewarding work both now and into retirement. However, this time it will be work/life on their terms.