If you like the basic concept of doing surveys for cash, but want to take it to another level and earn more, you might want to consider participating in paid research studies online and online focus groups.
There are many different kinds of paid research studies available, but most fit more broadly into two main categories: medical, and psychological. Some of the studies, especially the medical ones, require you to travel to a specific location, but these days a significant number of the psychological studies are conducted remotely!
Most studies don't require much time – maybe just a few hours a week for a short stretch, or even just a single afternoon – but the pay can be quite good. Earning $50 to $100 per hour is not uncommon at all, and many of the universities transfer funds for remote studies via PayPal, so it's usually pretty easy to get your money.
Before you read the list below, I recommend getting on our weekly work at home newsletter list! I send out new ideas for you every single week.
How To Participate In Research Studies
This is pretty straightforward. From the list below, just click the links for the panel or panels you are interested in joining.
Usually you'll have to create an account and then confirm your details.
After that, you can just log on and see what research studies or focus groups are available to try for. Sometimes these places will email you with opportunities, but I'd recommend logging in daily to check just in case they don't.
Where to Get Paid For Research Studies Online
Below, we've put together a list of universities and other companies which frequently seek out paid research participants, most of which have easily accessible sign-up forms for online studies. But remember, just because you signed up, that doesn't necessarily mean you'll be selected.
1 – Respondent
This company conducts online studies for various industry professionals. You can take studies from anywhere in the world, and many of them pay upwards of $100. Payments are made via Paypal. You aren't going to be selected for every study you attempt to qualify for, but it would only take getting accepted once a month to make some good extra money here. So we do recommend this site!
Go here to join Respondent, or read our Respondent review.
2 – User Interviews
This company has a range of studies on an ongoing basis. They are hosted by top companies and the goal is to help influence the products and services of tomorrow. You can earn usually between $50 and $100 (or more) for your time spent. Most studies are conducted online and the amount you make depends on the complexity and length of the study. Another very similar to Respondent (above) that we recommend highly!
Go here to join User Interviews or read our User Interviews review.
3 – 20|20 Panel
This panel has been around for years and years! They are definitely legit, and most of their studies pay you $50 to $150 for your participation. While I have never been selected for anything through here, I do know someone who was and this person enjoyed the experience and was paid promptly. They are more one of the market research focus groups, asking you about brands primarily.
You can read our 20|20 Panel review, or go here to sign up.
4 – Carnegie Mellon University
According to the participant sign-up page, "For online studies, participants will typically be compensated with online gift cards within one to two weeks after the study closes. Payment usually averages around $8 per hour for online studies, or participants may be entered into a lottery for a chance to win a larger prize."
Of the panels with university paid research studies, this one has one of the most straightforward sign-up pages.
Go here to sign up with Carnegie Mellon University.
5 – Columbia Business School
According to the website, the average payment rate is $16/hour. Most studies last 15-45 minutes, so a typical payment can be between $5 – $12.
Go here to sign up with Columbia Business School.
6 – eLab at the Yale School of Management
eLab at the Yale School of Management – In exchange for your participation in their studies, you get entered into prize drawings and may also receive Amazon vouchers.
Most of their studies are in-person, but they may occasionally have some that are conducted online.
Go here to sign up with eLab.
7 – Johnson Cornell University
All studies pay cash, online cash transfer, or gift card or prize lottery.
Go here to sign up with Johnson Cornell.
8 – Kellogg School of Management
Online studies may compensate up to $17/hour, and virtual studies up to $20-25. Payment may be in the form of an Amazon gift card.
Go here to sign up with Kellogg School of Management.
9 – Kent State University Psychology Research
Kent State University Psychology Research – Anybody can get paid for research studies online with Kent State. Most of these will be paid psychology studies.
Go here to sign up with Kent State.
10 – MIT Behavioral Research Lab
You can participate in psychological research studies online with MIT. Participants are compensated typically with cash or gift certificates. See individual study descriptions for specific payment amounts. According to the site, you will usually earn between $12 and $20 hourly for online studies.
Go here to sign up with MIT Behavioral Research Lab.
11 – University of Colorado at Boulder
They have several research studies open at any given time you can participate in. Many can be completed online. However, it's not completely clear if you would need to be a local resident to complete these. Payment methods vary, but it looks like Amazon and Visa gift cards are common.
Go here to sign up with University of Colorado at Boulder.
12 – MIT Agelab
You have to create an account first to be a research volunteer, and then they say they will contact you about current studies, including qualifications to participate and compensation offered.
Go here to sign up with MIT Agelab.
13 – Fieldwork
This company has focus groups you can participate in in-person, at different locations across the US. There is one in most major cities. You can earn about $75 for your time.
Go here to sign up with Fieldwork.
14 – Focus Group
This is a panel by Schlesinger that conducts focus groups about products and services you may be using. There are opportunities to do online, in person, and over the phone focus groups. Focus Group will pay you in rewards points that you can exchange for Visa debit cards.
Go here to sign up with Focus Group.
15 – Rare Patient Voice
This site has lots of research studies in the medical field available. Most of them pay you $100 if you qualify. Most of these focus groups appear to be conducted over the phone.
Go here to sign up with Rare Patient Voice.
16 – FocusGroups.org
This company doesn't conduct focus groups themselves, but rather they list ones that are open and available through other companies. I've heard good things about being a member here if you are actively seeking out studies to participate in, so be sure to sign up with them if you want to do this regularly. FocusGroups.org is definitely legit and we recommend making an account here.
Go here to sign up with FocusGroups.org.
Tips For Success With Online Research Studies
The first thing to keep in mind if you want to participate in research studies and get paid is that it isn't going to make you rich nor will it replace your day job.
That said, you can earn really good extra money doing this. A lot more than you can earn with survey panels, rewards sites, and other types of side earners.
If you want to be successful and make as much extra as you can (potentially hundreds extra per month), I recommend:
Staying on top of what studies are available. Check these sites every day to see what you can try to qualify for.
Fill out your profiles on these sites completely. The more these panels know about you and your specific demographics and preferences, the more likely there will be studies you are a good match for.
Don't be a flake. If you are accepted to be part of a study, follow through and do the phone call, online survey, or in-person interview as you said you would. You won't get paid if you don't actually do what you say you'll do.
Don't let yourself get scammed! While the opportunities I've listed above are legit, you may find many online that are not. If something doesn't feel right to you, don't register for it.
In Closing
Hopefully you found the list above helpful if you are interested in being a volunteer for research studies. Remember you might have to sign up for quite a few studies to get selected, but if you're interested enough to stay persistent, your efforts will likely pay off eventually.
If you aren't already subscribed to our weekly work at home updates, you can go here to do so. It's free, and you'll find about ways to earn extra cash and actual work at home jobs!
BONUS – Get My Work at Home E-Book Bundle For Just $5 Right Now (8 E-Books Total)
If you are wanting even MORE links to jobs across a ton of categories (virtual assisting, data entry, transcription, and more), you may want to download my work at home e-book bundle.

It includes the following e-books ($1 each if you buy them individually):
You will get an email with a link to download the PDF files after your purchase.
Thank you!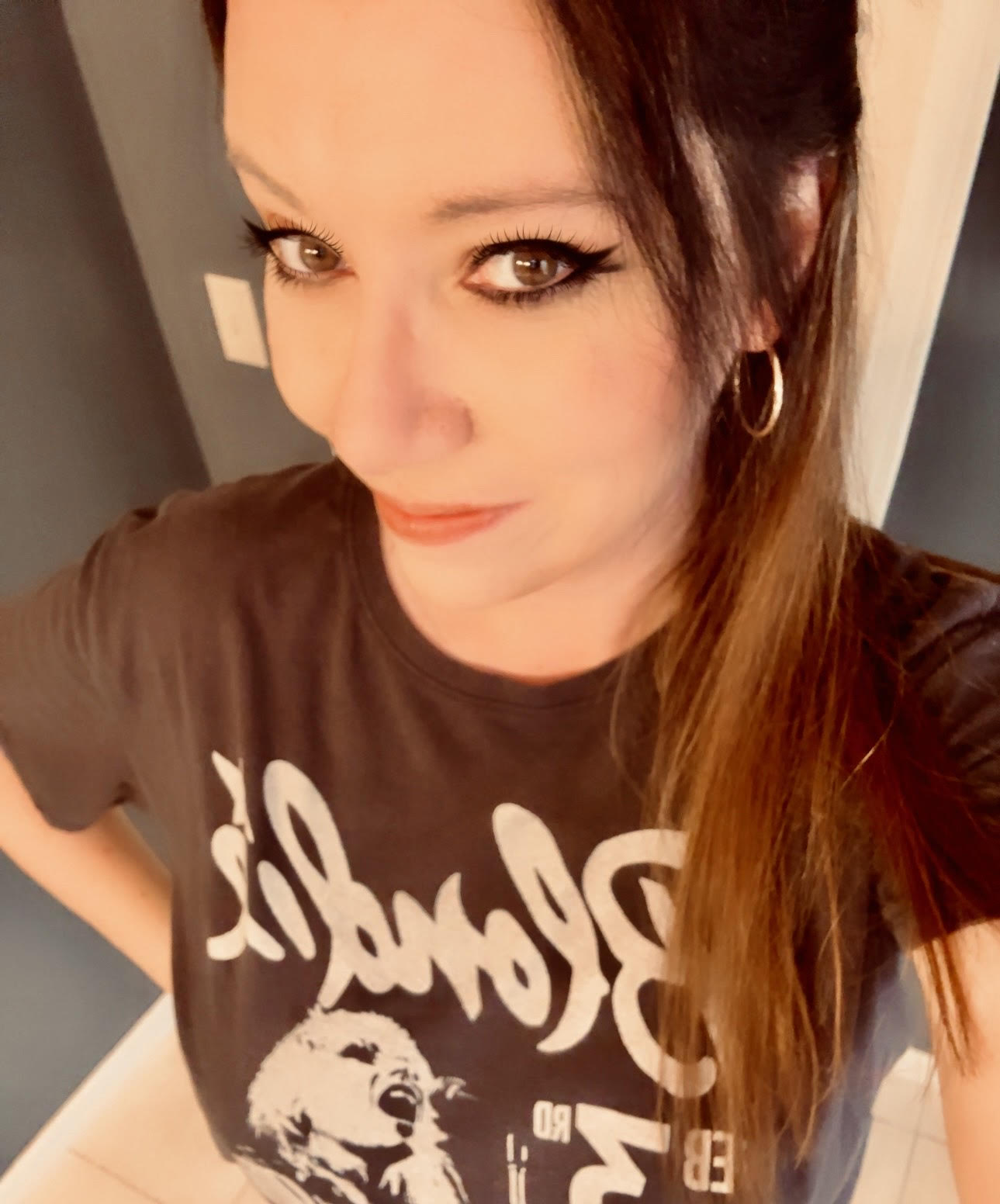 Anna Thurman is a work at home blogger and mom of two. She has been researching and reviewing remote jobs for over 13 years. Her findings are published weekly here at Real Ways to Earn.