­­­­­­­­­­­­­­­­Are you fluent in another language other than your own? Do you also enjoy transcribing documents, videos or recorded phone calls? Would you like to be able to do both of these and still work from home? Then Telelanguage might be the right work-at-home situation for you.
What Exactly is Telelanguage?
Telelanguage, a company founded in 1991 and based out of Portland, specializes in translation.
They hire on-site employees, telecommuting employees, and remote employees. The remote employees are usually either transcribers/translators or remote phone agents (do not have to be bi-lingual) who use the phone portal to connect translators and customers.
Not all translators will also be transcribers, but all transcribers will need to also be translators in their language. Telelanguage has 2,000 interpreters in over 250 languages available around the clock 24/7 365 days a year.
Telelanguage offers their clients translations in several different platforms:
telephone interpretation
on-site interpretation
remote video interpretation
scheduling interpretation
document translation
For this article, we will be discussing the remote transcriptionist/translation position.
This would be the remote individual who would accept the recording of the telephone call and need to translate the conversation via transcription that took place between the interpreter and the other parties. Sometimes transcription/translations also come from remote videos as well.
What Are the Benefits of Working At Telelanguage?
Outside of working remotely from the comfort of your own home, the benefits are those of an employee (should you go full-time):
Medical insurance
Dental insurance
401(k)
flexible schedule since they have all shifts
It appears that they mainly only hire individuals as employees and not as independent contractors.
Which Industries Does Telelanguage Serve?
By and large, Telelanguage serves the healthcare industry in clinical and hospital settings. However, they also serve:
government
social services
finance
insurance
utilities
911 emergency
legal
travel
telecommunications
What Are the Requirements to Work As a Transcriptionist/Translator at Telelanguage?
You must have:
fluency in English and at least one other language, both the written and oral skills
industry training/experience in the industry that you will serve
2+ years professional transcription work
ability to type at a minimum speed of 75+ wpm
PC-based Microsoft Operating System
a quiet environment in which to work at home
solid computer skills and a knowledge of the Internet
willingness to work weekends
ability to meet deadlines
The first five requirements will be reviewed on a case by case basis.
How is Pay Handled at Telelanguage?
Because so much of this position is reviewed on a case by case basis, the pay will vary. However, it appears to be in the $14 to $20 range.
What Type of Training Does Telelanguage Offer the Transcriptionists/Translators?
All transcriptionists and translators are thoroughly tested and participate in ongoing training and mentoring. Ethics and codes of conduct are also viewed on an ongoing basis.
There is also the TIPC or The Telelanguage Interpreter Certification Program, which offers 120 hours of interpretation and role playing in several different settings.
What Do Others Say About Telelanguage?
Glassdoor gives them a 3.3 out of 5.0 star rating, but Indeed gives them a 3.7 out of 5.0 star rating.
You can certainly read through them for yourself. Even though they say that they have interpreters from all over the world, it would be wise to see which other countries they hire in before applying or better yet—send them an email to see if your country may be included.
How can an Interested Applicant Apply to Telelanguage?
There are actually two ways to apply. You may go to the Careers navigation button on their website or go to Indeed.
Now, if you go to Indeed, you will need to type in the word Telelanguage in the keyword field and the word Remote in the location field.
Good luck to all who apply.
Want to Know More About Work at Home Transcription and How to Get Started?
If you've read the above reasons for getting into transcription as a work at home career and you're thirsty for more information, I recommend Janet Shaugnessy's FREE transcription training workshop!
Janet has been in the transcription business for over 16 years now.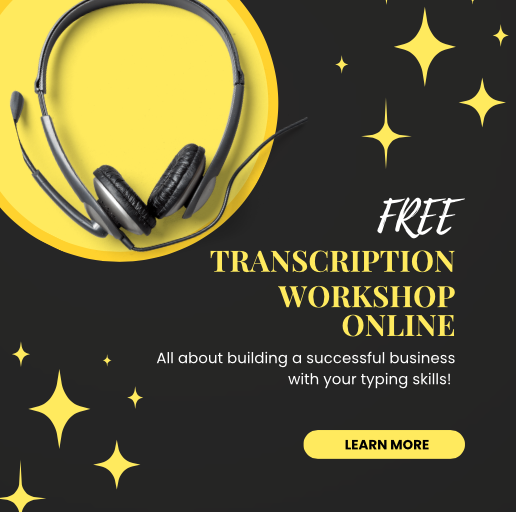 This explores how to build a business using your typing, writing, and editing skills.
You'll learn how much you can earn, where the work comes from, how to determine if you are cut out for it, and a lot more.
GO HERE TO CHECK IT OUT!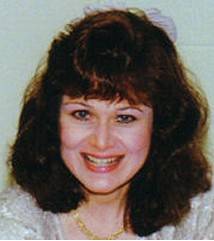 Leisa Good has worked in the corporate world as well as side hustled and operated a virtual assistant business full-time since 2006.. She wrote the eBook on that one! She is also a PFYP certified career coach and the owner of the blog, Powerfully Purposed For Success. She empowers folks 50-ish to find fun, flexible, and financially rewarding work both now and into retirement. However, this time it will be work/life on their terms.