Are you a CNA, caregiver, babysitter, nanny or pet sitter? Are you looking for something that will get you out of the house and not stuck behind a computer? Are you looking for something flexible that can be part-time or full-time? Then Sittercity might be the company that makes this happen for you.
Today, we have a review of Sittercity that will hopefully help you decide whether or not to sign up.
What Exactly is Sittercity?
Founded in 2001 and headquartered in Chicago, Sittercity is an online company that connects both parents and guardians with sitters of all types. Over the years, they have been featured in or on:
NBC
Today
Huffpost
The New York Times
The Wall Street Journal
Working Mother
Real Simple
In addition to their website, they also have a blog with numerous articles for both sitters and families looking for sitters.
There is also a Trust and Safety Center with resources and helpful tips to keep everyone safe and secure. Additionally, Sittercity has their own app, which is used to communicate and monitor communication as to how assignments are going.
Sittercity makes a point of stating how seriously they take safety and security for all involved in the sitting experience—especially children and the elderly.
If you have ever used Care.com, you'll find Sittercity is similar to that. With the ability to set your own hours and rates as well as have a variety of duties and tasks, individuals from all walks of life—both students and professionals—are drawn to the sitting profession.
Once you sign up at Sittercity and create your own profile, you will have an opportunity to find jobs in your area for:
Babysitter
Nanny or Manny (male nanny)
Child Care
Special Needs Care
Companion Care
Pet Sitter
While most people understand the terms "babysitter" and "pet sitter", the other terms may need a little more clarification or understanding of what the scope of care includes.
Babysitters and pet sitters require no special certifications, although some metropolitan areas offer a 2-day training and certification for babysitting. However, it's generally not required.
Many people think of Downton Abbey or Mary Poppins when they hear the term "nanny". There is sometimes a stigma of wealth associated with having a nanny. However, a nanny is really just a professional child care giver.
Depending on training and certifications, some nannies tend to be expensive and some do not. There are nannies that will even participate in the education and the social upbringing of the children.
This brings us to the next term – "child care." This differs from simple babysitting due to the increased responsibilities. Child care might include getting children dressed and ready for school, driving them to appointments, and helping with their homework.
Overall, "child care" is more hands on with additional responsibilities and longer hours than babysitting tends to require.
Special needs care involves caring for children with, but not limited to:
ADD (Attention Deficit Disorder)
ADHD (Attention-Deficit/Hyperactivity Disorder)
OCD (Obsessive-Compulsion Disorder)
Autism
Diabetes
Down syndrome
Epilepsy
Hearing impaired
Sight impaired
Companion care involves caring for the elderly, which may include those still living at home, but in need of a licensed caregiver or CNA to assist with the role of:
Rehabilitation care
Respite care
Hospice care
Drop-in care
Medication assistance
What Are the Requirements to Be a Sitter for Sittercity?
Once you sign up for an account and create a profile, you will be screened by Sittercity via the Family Watchdog Database. This applies not only to the potential sitters, but also to the families looking for those sitters.
Most of you probably already know this, but the Family Watchdog Database is the national database of known sex offenders. They will also do an ID check to verify identities of both parties.
When corresponding with potential clients or with Sittercity, you must use their app or website so that the conversations are monitored for safety and security.
There are also helpful references on Sittercity for best way to set up your profile and profile picture.
Your profile includes your photo and abbreviated name (no complete names for security reasons). For example, my name would show up as "LeisaG." Then, your city, state, and zip code. Complete addresses aren't included.
Below your name is a navigation bar, and this includes the following tabs:
Interview
Message
Availability
Run background check
Write review
Share profile
The Interview tab is there so potential clients can interview you. The Message tab is used for corresponding once the assignment starts.
The Availability tab serves the purpose of offering dates and times for your availability. The Run background check tab is for clients who want to run a basic or extensive background check on you. You may also run those yourself and make the results available for clients.
Sittercity claims that those sitters who go ahead and run their own background checks (either basic or enhanced) generally receive five times more offers than those who leave this to the prospective clients.
A basic background check is $15 and an enhanced one is $60. There is a description of each one, as to what type of information is checked. None of them include a credit check. If the client runs the background check, then they are the ones responsible for paying.
How Much Money Can You Expect to Make at Sittercity?
That will really depend upon you, your geographic area, and what you want to charge and how much in terms of service you are willing to offer. Some clients do request cooking or light housekeeping.
Your fee should also be enough to cover any travel costs. There is a handy travel button on the app. Based on the profiles I've checked on Sittercity, most people seem to charge between $15 and $22 per hour.
Sittercity is not responsible for collecting payments, so you must make arrangements yourself. Cash, check or PayPal seem to be the most popular methods of payment.
Even though the company doesn't involve themselves in fee collection, they do allow you to report someone who didn't pay as promised.
Is This Open Nationwide?
Unfortunately, Sittercity may not be available in your area. The best thing to do is to check your zip code on the site. It does not appear to be open outside the US.
What Do Others Have to Say About This Opportunity?
My three favorite sites for checking reviews of work-at-home opportunities are Indeed, Glassdoor, and SiteJabber. I always suggest that others do the same for their own peace of mind. The links are included below, so please do feel free to click on them and read the individual comments as well.
Indeed gave it a 4.4 out of 5 star rating.
Glassdoor gave them a 3.7 out of 5 rating.
Sitejabber gave them a 1.6 out of 5 rating.
How Can An Interested Individual Start Working For Sittercity?
It seems pretty simple. Just decide what type or types of sitting you want to do. Then, go to their website and sign up as a sitter.
Good luck.
BONUS – Get My Work at Home E-Book Bundle For Just $5 Right Now (8 E-Books Total)
If you are wanting even MORE links to jobs across a ton of categories (virtual assisting, data entry, transcription, and more), you may want to download my work at home e-book bundle.

It includes the following e-books ($1 each if you buy them individually):
You will get an email with a link to download the PDF files after your purchase.
Thank you!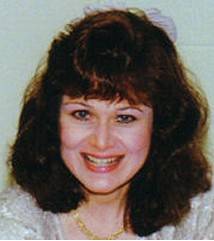 Leisa Good has worked in the corporate world as well as side hustled and operated a virtual assistant business full-time since 2006.. She wrote the eBook on that one! She is also a PFYP certified career coach and the owner of the blog, Powerfully Purposed For Success. She empowers folks 50-ish to find fun, flexible, and financially rewarding work both now and into retirement. However, this time it will be work/life on their terms.