Are you ready to take a cruise or at least help others do so? Are you a high energy sales professional who enjoys outbound calling? Are you ready for a set number of hours that you can enjoy working from your home?
Then becoming a virtual vacation planner for Carnival Cruise Lines might be something you'd like to do!
What Exactly is Carnival Cruise Lines?
Unless you have been living under a rock for a few decades, you've heard of Carnival Cruise Lines.
They are a 42-year-old cruise line that operates 24 ships designed to create memorable vacations. As a virtual vacation planner, you would be responsible for designing and selling those vacation packages to interested travelers.
What Else Does the Virtual Vacation Planner Do at Carnival Cruise Lines?
The virtual vacation planner is responsible for:
maintaining their own database of customers and potential customers.
presenting and closing the sale.
making an effort to build rapport with any and all customers.
meeting monthly sales quotas as established by the company.
getting the job done no matter what it takes.
maintaining high professional standards and strives for improvement.
displaying excellent listening and probing skills.
multitasking and managing time.
What is the Pay Like at Carnival Cruise Lines?
While their website claims that you can make $40,000 to $50,000 a year as a virtual travel planner, people who have had the interview say the pay is roughly $8 an hour plus commission, but as the commission grows the hourly pay rate goes down to $6.35.
Many travel planners claim to only make roughly $1,000 a month. I did run across a few travel planners claiming to make maybe $1,600 a month, so there seems to be a big discrepancy in the income.
Pay is every two weeks via either check or direct deposit.
So I am not really sure what to think about the salary. I know there are work-at-homers who do manage to work for and enjoy Carnival Cruise Lines via Arise.
What Are the Skills Required to Be a Virtual Vacation Planner at Carnival Cruise Lines?
The virtual vacation planner should be:
skilled in Microsoft Office Suite (Excel, Word, PowerPoint).
able to resolve basic technical or computer problems at home.
someone with a high school diploma or equivalent.
experienced with at least two years of inside/outside field sales experience with proven sales.
experienced in developing new business and accounts with customer service/sales.
What Are the Computer Requirements to Work as a Virtual Vacation Planner for Carnival Cruise Lines?
The computer requirements are not too stringent. They are:
to have your PC or laptop and phone located in a quiet working environment.
to have a noise-cancelling headset for your dedicated phone line (headset recommendations).
to have high-speed Internet connection for your PC or laptop.
Both phone and PC or laptop should be hardwired. And of course, you would want anti-virus and malware protection on your computer.
What Are the Hours at Carnival Cruise Lines for This Position?
Virtual travel planners must be available Monday through Thursday from 10:50 am to 8:00 pm and Friday, 9:00 am to 6:00 pm.
Occasional weekend shifts may be required. This is Eastern Time, because the headquarters is located in Florida. However, for the virtual positions, you do not have to live in Florida.
Are You an Independent Contractor or an Employee?
For this position, you are a work at home employee with benefits. The benefits include:
comprehensive healthcare program and dental plan.
a 401(k) plan effective from your first day of eligible employment.
profit sharing contribution in second year of eligible employment.
tuition reimbursement program of up to 75% off tuition costs for career development.
membership to the Space Coast Credit Union.
employee stock purchase plan to purchase Carnival stock at a discount.
paid time off, sick time, and paid holidays.
company-paid term life insurance and long term disability coverage.
two complimentary Fun Ship cruises a year (based on available space and seniority).
discounted rates to friends and family as well as to local and neighborhood vendors.
How Can an Interested Individual Apply for the Virtual Vacation Planner Position at Carnival?
The vacation planner position is not always open. Some of the vacation planning positions require you to work onsite, so read the job descriptions carefully prior to applying. You can go here to check for it.
Good luck to those who apply!
BONUS – Get My Work at Home E-Book Bundle For Just $5 Right Now (8 E-Books Total)
If you are wanting even MORE links to jobs across a ton of categories (virtual assisting, data entry, transcription, and more), you may want to download my work at home e-book bundle.

It includes the following e-books ($1 each if you buy them individually):
You will get an email with a link to download the PDF files after your purchase.
Thank you!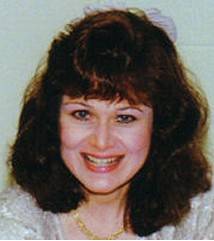 Leisa Good has worked in the corporate world as well as side hustled and operated a virtual assistant business full-time since 2006.. She wrote the eBook on that one! She is also a PFYP certified career coach and the owner of the blog, Powerfully Purposed For Success. She empowers folks 50-ish to find fun, flexible, and financially rewarding work both now and into retirement. However, this time it will be work/life on their terms.