Are you looking for a non-phone job? Do you enjoy navigating and visiting websites? Does testing apps also sound like fun to you? Then you might want to look into Testbirds.
What Exactly is Testbirds?
Testbirds is a usability testing site similar to User Testing or any of a number of sites that test websites and apps for bugs, defaults in functionality or error messages. With Testbirds you aren't just limited to websites and apps, you may also be testing video games!
Headquartered in Germany, they also have locations in Hungary, the Netherlands, and the United Kingdom.
Testbirds accepts seasoned pros as well as those who would like to learn how to do usability testing. They understand that when it comes to usability testing people from all walks of life are needed.
This is an independent contractor/part-time freelancing project.
How Does It Work?
Once you sign up for an account, you'll be required to fill out your profile, register any devices you want to do testing on, and successfully complete an entry test.
The entry test is just so Testbirds can determine you know what to do and that you are familiar with their platform prior to completing any paid tests.
Testbirds will send you updates on projects that will be starting once you are in their system. Some of these projects are only for particular age groups or locations, so make sure that you read the requirements. You are free to decline or accept any test invites you receive.
How Much and When Do You Get Paid?
The pay may vary between $10 to $40 per completed test. A test can be at least 20 minutes, but may be much longer.
A study or test can take between 30 minutes to 1 hour. Bonuses are also given for finding certain errors. Payment is made via PayPal once the project is complete.
Note the pay is listed in Euros, so you'll have to find a currency conversion calculator online to see the amount you'll make for your country.
What Are the Requirements to Register as a Tester For Testbirds?
The only requirements are to have at least one of these: PC, laptop, Smartphone or tablet. You can have more than one if you want.
Testbirds appears to be open worldwide, and they claim to accept testers of all ages. However, if you're under 18, you'll have to send them a parent or guardian consent form before being allowed to accept any paid tests.
What is My Overall Impression of Testbirds?
Testbirds seems like a great "side egg" for someone who enjoys this kind of work. I don't think you could do it full-time, since the work is all project based.
What Do Others Think of Testbirds?
Because Testbirds is still fairly new, I was only able to find one review on Glassdooor. It earned a 3 out of 5 star rating. You can read the feedback here.
How Can an Interested Applicant Apply to Testbirds?
Go to the home page to sign up. And if you're looking for more companies like Testbirds, definitely consider UserTesting. They are one of the most known.
Good luck to all who apply.
BONUS – Get My Work at Home E-Book Bundle For Just $5 Right Now (8 E-Books Total)
If you are wanting even MORE links to jobs across a ton of categories (virtual assisting, data entry, transcription, and more), you may want to download my work at home e-book bundle.

It includes the following e-books ($1 each if you buy them individually):
You will get an email with a link to download the PDF files after your purchase.
Thank you!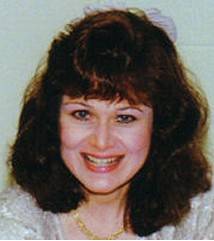 Leisa Good has worked in the corporate world as well as side hustled and operated a virtual assistant business full-time since 2006.. She wrote the eBook on that one! She is also a PFYP certified career coach and the owner of the blog, Powerfully Purposed For Success. She empowers folks 50-ish to find fun, flexible, and financially rewarding work both now and into retirement. However, this time it will be work/life on their terms.