Who doesn't enjoy eating and shopping?
Not many of us, that's for certain. As you may have already guessed, this article is on mystery shopping and five places that might get you started with it.
What Duties Does Mystery Shopping Usually Entail?
Mystery shopping or "secret shopping" involves someone posing as an actual shopper or diner and then delivering feedback about the experience to the mystery shopping company.
In turn, the mystery shopping company will compensate you for your written feedback whether positive or negative.
Companies use this information to evaluate and improve upon customer service, products, displays, and sometimes even pricing.
What You Should Expect From Any Mystery Shopping Company That You Contract With?
Check to see if the company is listed with the MSPA (Mystery Shopping Provider's Association). This is the trade association for mystery shoppers.
If you still aren't sure about whether or not a mystery shopping job is for you, you can also read the Glassdoor reviews of the company. Also, it never hurts to check with the BBB (Better Business Bureau).
Two things that you might want to look out for when signing up for a company and/or assignment is: are they free to join and will it be worth my time when factoring in unpaid expenses and the time it takes to do? If you find a company that charges a fee to join, it is almost guaranteed to be a scam.
How Much Can You Earn as a Mystery Shopper?
As you will read from the companies listed below, pay will vary from company to company, area to area, and assignment to assignment. Most people who do mystery shopping do it as a "side gig" and not a full-time source of income.
Gas is usually not included, but there are some "upper scale" jobs that will help with some of the mileage costs.
So, How Can You Find Ways to Get Paid to Shop and Dine Out?
While there are many, many places that you could sign up with, here are five legit options:
Coyle Hospitality – This company not only has mystery shopping jobs for stores and restaurants, but also hotels, spas and cruises! Founded in 1996, Coyle prides itself on having some of the most carefully screened mystery shoppers in the business.
The company is international with jobs all over the world, but naturally you will want to stick to your area unless you would be doing any international traveling and wouldn't mind including it into your travel schedule. Pay is between $20 to $40 per gig.
MarketForce – This company has the traditional restaurant and store-type of mystery shopping jobs as well as financial institutions, movies, and gas stations. Founded in 2005, this company hires in the US, Canada, United Kingdom, France and Spain.
Payment is once a month via direct deposit or check. Pay also varies from about $15 to $35 for a shopping or dining experience. They are a member of the Better Business Bureau. Read our Marketforce mystery shopping review for more details.
Servy App – This is a neat new app that will reward you for visiting your favorite restaurants and fast food chains.
All you do is download the app to your Apple or Android device and use it to report on your experiences when you go out to eat.
Note that not all restaurants participate in Servy, but if the one you are visiting does, you could get reimbursed for your meal or earn other rewards. Learn more about it in our Servy app review.
Shoppers' Critique – This site not only lists restaurants and stores, but also local theme parks and local apartments to evaluate.
Founded in 1972, this mystery shopping company is a member of both the Better Business Bureau and MSPA. Jobs are only available throughout the US and payment generally takes 3 to 4 weeks to receive after completing a job with no fee to join. Payment varies between $5 to $35 for a gig.
TrendSource – These mystery shopping jobs are ones where you may be shopping, dining, interviewing store clerks or even snapping pictures of a display with your Smartphone.
Jobs are available in the US, Canada, and the UK. Pay will vary depending upon the client and assignment, but it appears to be around $20 to $40 per assignment. Pay is delivered twice a month via check, PayPal or direct deposit.
In Conclusion
Mystery shopping if done correctly and selected carefully, can be a fun source of additional income.
BONUS – Get My Work at Home E-Book Bundle For Just $5 Right Now (8 E-Books Total)
If you are wanting even MORE links to jobs across a ton of categories (virtual assisting, data entry, transcription, and more), you may want to download my work at home e-book bundle.

It includes the following e-books ($1 each if you buy them individually):
You will get an email with a link to download the PDF files after your purchase.
Thank you!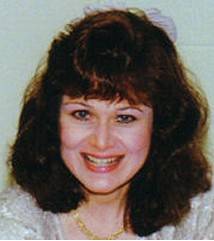 Leisa Good has worked in the corporate world as well as side hustled and operated a virtual assistant business full-time since 2006.. She wrote the eBook on that one! She is also a PFYP certified career coach and the owner of the blog, Powerfully Purposed For Success. She empowers folks 50-ish to find fun, flexible, and financially rewarding work both now and into retirement. However, this time it will be work/life on their terms.