Have you thought about selling beauty products on the side, since you enjoy a particular company's products?
Do you consider yourself loyal to a particular direct sales brand?
Then you may want to consider spending the time and money to invest in becoming a direct sales distributor in the beauty and cosmetic field.
While many people are turned off by direct sales or anything resembling an MLM (multi-level marketing), some still go on to enjoy the money, flexibility, and other awarded perks whether full-time or part-time.
Generally, if you enjoy sales and people and don't mind putting in the effort to grow your own business and downline, you might enjoy it. Some will become independent distributors just to get the products at a discount.
This article will explore five of the most popular and well-known direct sales companies in the beauty industry with a brief overview of the investment involved and commission structure.
Founded in 1886, this is a brand which is known throughout the world and certainly one that most of us grew up with. While Avon offers many other products, most individuals sell Avon for the well-known beauty supplies, makeup, and skin care products.
You can sign up for free to be an Avon representative.
Commission is 25% of what you sell, and the company will give you an Avon website to set up your own store to accept online orders as well as in-person orders.
To stay "active" you must make a sale every 4 campaigns (there are 26 campaigns throughout the year) which translates into a sale every other month.
Another well-known company which has been around since 1963 and is best known for its pink containers.
Beauty products, makeup, and perfumes are sold. Mary Kay has long promoted having complimentary facials along with your friends as a way to sell the product. However, you may sell online, and this company will also give you a website that you can use.
A starter kit costs $100 and comes with all of the paperwork to begin selling as well as a very basic kit. Commission is and has always been 50% of what you sell with chances to move up in the company and receive vacations and the coveted pink Cadillac.
You must place at least a $200 wholesale order every 3 months to remain active.
3 – Motives Cosmetics
Founded in 2008 and priding itself on high-end makeup artistry, in part due to the many celebrities who wear it. Featured in such publications as Vogue, Allure, Lucky, People Style Watch, and InStyle—Motives continues to grow in popularity.
The startup kit is $149.95 and has enough makeup for one person to use. With Motives, you can earn up to 40% retail profit as well as earn commissions on your team sales. You can also have your own website.
This company prides itself on non-toxic products which will not cause unsafe allergic reactions.
The startup kit is $85 and includes a personalized website, product lookbooks, recruiting brochures, hosting materials, order forms, and a USB containing product training guides, the best protocols for operating your business, and more.
Make up to 35% commission on the products you sell, and grow your business by building and mentoring a team. There will also be opportunities to win prizes, vacations, and other perks with your team.
While a lot more could be said about these 5 companies, this should give you enough information to encourage you to investigate further.
Also, I would recommend anyone thinking about starting a direct sales opportunity to speak to those who are currently doing it and doing it successfully.
Good luck with your decision.
BONUS – Get My Work at Home E-Book Bundle For Just $5 Right Now (8 E-Books Total)
If you are wanting even MORE links to jobs across a ton of categories (virtual assisting, data entry, transcription, and more), you may want to download my work at home e-book bundle.

It includes the following e-books ($1 each if you buy them individually):
You will get an email with a link to download the PDF files after your purchase.
Thank you!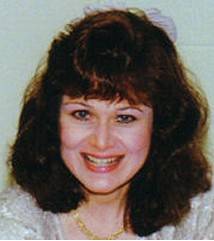 Leisa Good has worked in the corporate world as well as side hustled and operated a virtual assistant business full-time since 2006.. She wrote the eBook on that one! She is also a PFYP certified career coach and the owner of the blog, Powerfully Purposed For Success. She empowers folks 50-ish to find fun, flexible, and financially rewarding work both now and into retirement. However, this time it will be work/life on their terms.